Book Review: The Single Ladies of Jacaranda Retirement Village by Joanna Nell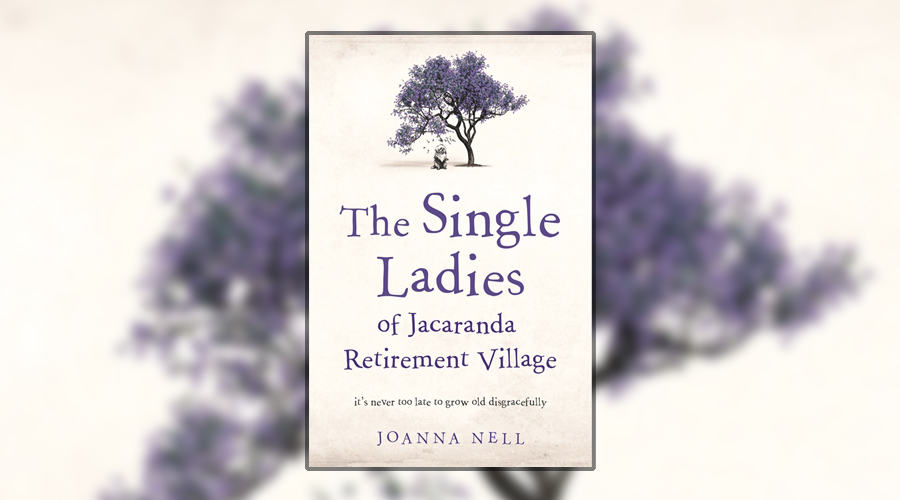 We've had The Unlikely Pilgrimage of Harold Fry, The Little Old Lady Who Broke all the Rules and The Curious Charms of Arthur Pepper. Now it's time to let a new pensioner into your heart: 79-year-old Peggy Smart – widow, resident at the Jacaranda Retirement Village and a long-time admirer of the Residents' Committee treasurer, Brian. When she bumps into an old school friend, Peggy is sent on an unexpected journey of self-discovery that reminds her it's never too late to start anew or inject a little liveliness back into life.
The friend in question is glamorous fashionista Angie – Peggy's oldest pal and secret rival who has a knack for making Peggy feel woefully inadequate. The two women might have grown up together but their lives drastically diverged as they became adults; conventional Peggy went down the safe route of secretarial college before settling down and having two children, whilst stylish Angie left Australia and travelled the world, marrying four times and maintaining the svelte figure of a twenty-something. Back together for the first time in decades, Angie is intent on pushing Peggy out of her comfort zone, which means a fresh, fashionable wardrobe with not a hint of beige in sight, and saying yes to new opportunities within the village community.
One of those opportunities is the Jacaranda Retirement Village Library and Social Committee, where Peggy gets to spend more time with fellow resident Brian, a dapper gent she's admired from afar but never had the nerve to ask out. With man-eater Angie on the prowl, Peggy has two choices: retreat quietly and admit defeat, or rise to the occasion and prove she still has plenty to offer not just a man like Brian, but her friends and family too. What unfolds is a funny and uplifting tale about age, friendship, love and loss, with a lovely message at its heart and a cast of warm characters along for the ride.
Peggy is an utter delight; she's your traditional grandmother type who's unconsciously fallen into the traps and routines of aging, and feels increasingly resentful towards her family for treating her like she's senile. Angie is the complete opposite. Bold, frivolous and young-at-heart, she lives by the