Book Review: A Curse So Dark and Lonely by Brigid Kemmerer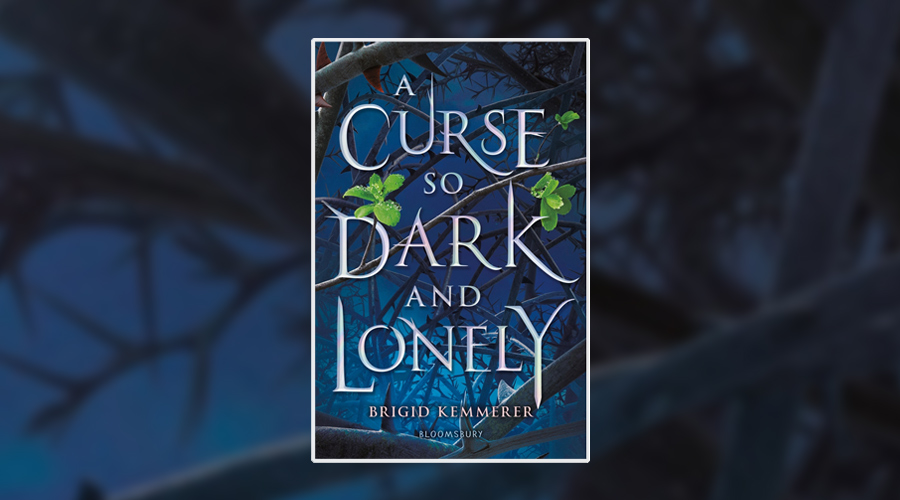 With the recent trend in fairytale retellings, it's easy to become disillusioned with the stream of stories branding themselves as new takes on classic tales. Yet Brigid Kemmerer's contemporary fantasy retelling of Beauty and the Beast is a refreshingly modern fairytale in every sense – blending the enchanting old-worldly setting of the original tale with an urban edge in the form of its headstrong protagonist Harper.
Living in Washington DC, Harper knows what it is to struggle and suffer. Her dad left, her mum is dying, and her brother has fallen in with the criminals who expect him to pay off his father's debts. She also suffers from cerebral palsy, a condition that hinders her coordination and makes even the simplest movement like walking challenging. Harper doesn't want or expect sympathy, and she's used to people underestimating her. Whilst keeping lookout for her brother one night, she spots a suspicious looking man leading an inebriated girl down a dark street. Harper can't help her own misfortunes but being strong-willed and street-smart, she won't sit by and let another girl become a victim.
Harper's intervention has unexpected consequences and she finds herself magically transported to another land, a kingdom called Emberfall that's been cursed by a wicked enchantress. There she meets Prince Rhen, the only remaining heir to the throne, and his loyal guard commander Grey, the sole defender of the Prince after all the other guards were killed by the vicious beast plaguing their world. Cursed to repeat the autumn of his eighteenth year over and over, Rhen is that beast. He's unwittingly destroyed his castle and his entire family, and he lives with the desperate knowledge that the only hope of breaking the curse is getting a girl to fall in love with him. Harper is his last chance, meaning he has one season to vanquish the curse or suffer his tragic fate forever. So far, so classic Beauty and the Beast.
I am always surprised to discover that when the world seems darkest, there exists the greatest opportunity for light."
Where A Curse So Dark and Lonely puts a fresh spin on the original tale is with Harper herself, who not only doesn't fit the fairytale mould of a typical Belle-type 'beauty' but who doesn't even understand this fantastical land she's been sucked into. She's nobody's fool and has no intention of falling for anyone's charms, least of all a prince, leading to plenty of exciting drama, entertaining repartee and tense standoffs. Rhen isn't used to girls like Harper, and Harper certainly isn't used to princes, castles and evil sorceresses. Kemmerer combines these fantastical and urban elements effortlessly, creating two distinct worlds that leave both Harper and the reader feeling conflicted over which one she truly belongs in.
The story is full of beautiful and richly detailed settings, but it's Kemmerer's cast of endearing characters that makes this a book worth reading. I was instantly smitten with the central trio, particularly Grey, whose allure comes from his stoic, steadfast devotion to Rhen and, by extension, the entire Kingdom. Fearless in a fight and loyal to his core, Grey is every bit the selfless hero, at times threatening to unintentionally overshadow and outshine his leader. But it ultimately comes back to Harper and Rhen and the will-they-won't-they romance that keeps readers hooked right up to the end.
A Curse So Dark and Lonely is addictively readable YA fantasy. It's adventurous, romantic, emotional and unexpectedly witty, with an end that takes on a life of its own and hints at a much bigger story at play – one that will go beyond the Beauty and the Beast tale it was inspired by. It works perfectly as a standalone but with Kemmerer writing a sequel, this could be the next bestselling YA fantasy series.
★★★★★
A Curse So Dark and Lonely is published by Bloomsbury YA on 29 January 2019