Book Review: The Garden of Lost and Found by Harriet Evans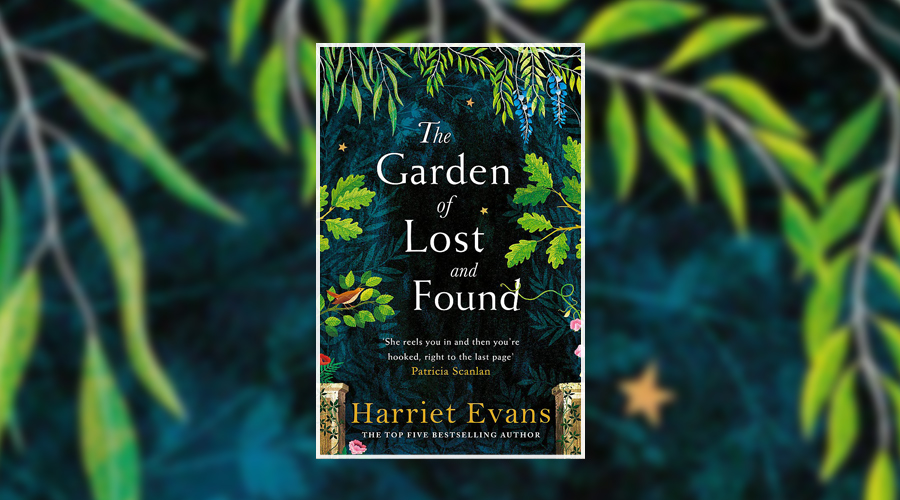 Harriet Evans has written over ten books but her eleventh, The Wildflowers (published in 2018), was the first time I'd ever read one of the best-selling author's novels. It was an emotional family drama spanning decades and I was swept away with the drama, love and tragedy set against the backdrop of a stunning beachside setting. Evans' twelfth novel, The Garden of Lost and Found, is another sweeping intergenerational saga that moves between the past and present, connecting modern day characters with their ancestors in a story that's at once charming and heart-breaking.
The story opens in 1918 with Liddy Horner as she discovers her renowned artist husband Sir Edward 'Ned' Horner burning his best-known painting in an apparent moment of madness. Days later, Ned has died of a fever and Liddy is left alone with a baby. Moving forward in time to 2014, we meet Liddy's great granddaughter Juliet, an expert in Victorian art, who's at a crossroads in her life. She's been pushed out of her job at an auction house, she has a fractured relationship with her husband, and she's lost the ability to connect with her three children. So when she's mysteriously sent the key to the dilapidated Nightingale House – Liddy and Ned's beloved home – she sees it as not only an escape from her crumbling marriage, but a new start for her children too.
Juliet takes the children to the West Country, opening the door to a forgotten world that holds plenty of magic if only they can open their hearts and minds enough to find it. As Juliet begins a new job at a museum, she starts to unravel the long-buried mystery behind Ned burning his masterpiece. Juliet's search for happiness alternates with Liddy and Ned's story in the past. Slipping further back in time to the late 1800's, we meet Liddy as a spirited young woman, along with her more restrained sister Mary, their boisterous brother Pertwee and his friends, Dalbeattie and Ned – who is instantly smitten with Liddy. As their lives collide, circumstance, status, etiquette and duty shape their actions, pushing the characters together and pulling them apart with heartrending consequences.
"As summer soared into the garden and then faded away again, the silken light of golden September giving itself to the mist and damp of autumn and the darkness of winter, the question that had haunted Liddy kept coming back to her. Do you pay for happiness like that? Perhaps, yes, perhaps you do."
One of Evans' great talents, and indeed one of the great pleasures of this book, is how seamlessly she intertwines the past and the present; the events of over a hundred years ago still sending ripples through the generations. The story moves through the decades, painting a beautiful historical picture that ends in tragedy and takes us all the way through to Juliet frantically trying to hold her life together in any way she can. Nightingale House is at the very centre of the story and it's a character in itself: enchanting, haunting and full of secrets, mysteries and memories.
When a book alternates between time periods, it's inevitable that one will hold the reader's interest more than the other, and that's certainly the case with The Garden of Lost and Found. Liddy and Ned's love story feels like something out of a TV period drama. It's full of hope, love and hardship, and their devotion for each other is infectious. When they suffered bereavements, I felt as bereft as the characters themselves. And that extends to Mary and Dalbeattie too, undoubtedly the unspoken heroes of this tale. Juliet's modern day family drama isn't quite as compelling as her ancestors' struggle, which is so instinctively linked with the difficulties of the Victorian and Edwardian eras.
The Garden of Lost and Found is an evocative family saga full of love, loss, history and art that slowly draws you into its characters' lives and makes you care about them. The perfect ingredients for a screen adaptation…
★★★★
The Garden of Lost and Found was published by Headline on 26 April 2019