Book Review: The Foundling by Stacey Halls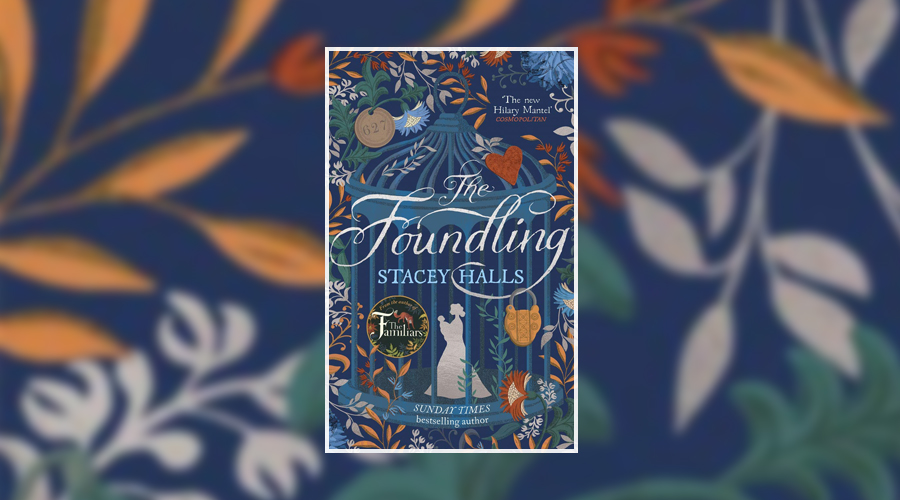 Stacey Halls' The Foundling transports readers to Georgian London as it centres on two women from different backgrounds who are bound by the same child. Six years after leaving her illegitimate daughter at the foundling hospital, Bess Bright returns with money to collect her child only to find that someone else has beaten her to it, using Bess' name to fraudulently claim the little girl as their own. Confused, distraught and fearful of being labelled as mad, Bess is determined to find out who took her child and how they even knew of her secret existence in the first place.
Less than a mile from Bess' lodgings, in a dark, shuttered townhouse is Alexandra Callard, a reclusive widow struggling to connect with her own daughter. Having barely left the house in a decade, Alexandra lives an anxious and regimented life, a stifling existence for her young child Charlotte, who doesn't know what it's like to play in the street or mix with other children or wander through a park. When a mutual acquaintance encourages her to hire Bess as a nursemaid for Charlotte, a reluctant Alexandra invites a stranger into her home for the first time in years. It's a decision that she will come to regret as her carefully constructed world soon begins to fall apart.
You might be able to guess where this story is going but that doesn't take any of the surprise, emotion or beauty away from Halls' exceptional tale. Inspired by a visit to the Foundling Museum in Bloomsbury, Halls offers up a fascinating glimpse into life for women in the 1700's from both sides of the class divide. Bess is poverty-stricken and uneducated but she's not afraid of hard work or the harsh streets, and her heart is open to family, friends and love. In stark contrast, Alexandra lives a life of indulgent luxury and greedy excess. She has wealth, food and a warm home with servants but her heart is a hollow shell, closed off to everyone, including her child.
Alexandra is a painfully withdrawn Miss Havisham-esque character and Halls creates such a gloomy sense of despair in her stagnant, oppressive house. It feels as suffocating and regimented for the reader as it does for Charlotte, a bright and energetic little girl who craves normality. Bess' arrival is like a tonic made of pure light but she has ulterior motives that threaten to dredge the past into the present. It's when the lies and secrets start tumbling out that these two women are forced to see events through each other's eyes – something that's imperative in both a male and class orientated era.
The Foundling is a perfect piece of historical fiction. It's beautifully written, with characters you can relate to and empathise with even when you don't particularly like them – as is the case with Alexandra. London in the 18th century also provides a vibrant, evocative backdrop to this interfamilial drama and it works so wonderfully because there's such an absence of modern day amenities, giving a real sense of a slower, simpler time – though one that's so much tougher in many ways too.
Stacey Halls was one of last year's breakout literary stars with her debut The Familiars. This second book – a completely absorbing and atmospheric tale of motherhood, class and inequality – is set to secure Halls' place as one of the UK's most exciting historical fiction writers. I guarantee that I'll be first in line when she publishes her next novel.
★★★★★
The Foundling was published by Manilla Press on 6 February 2020