Theatre Review: Sticky Door at The Vaults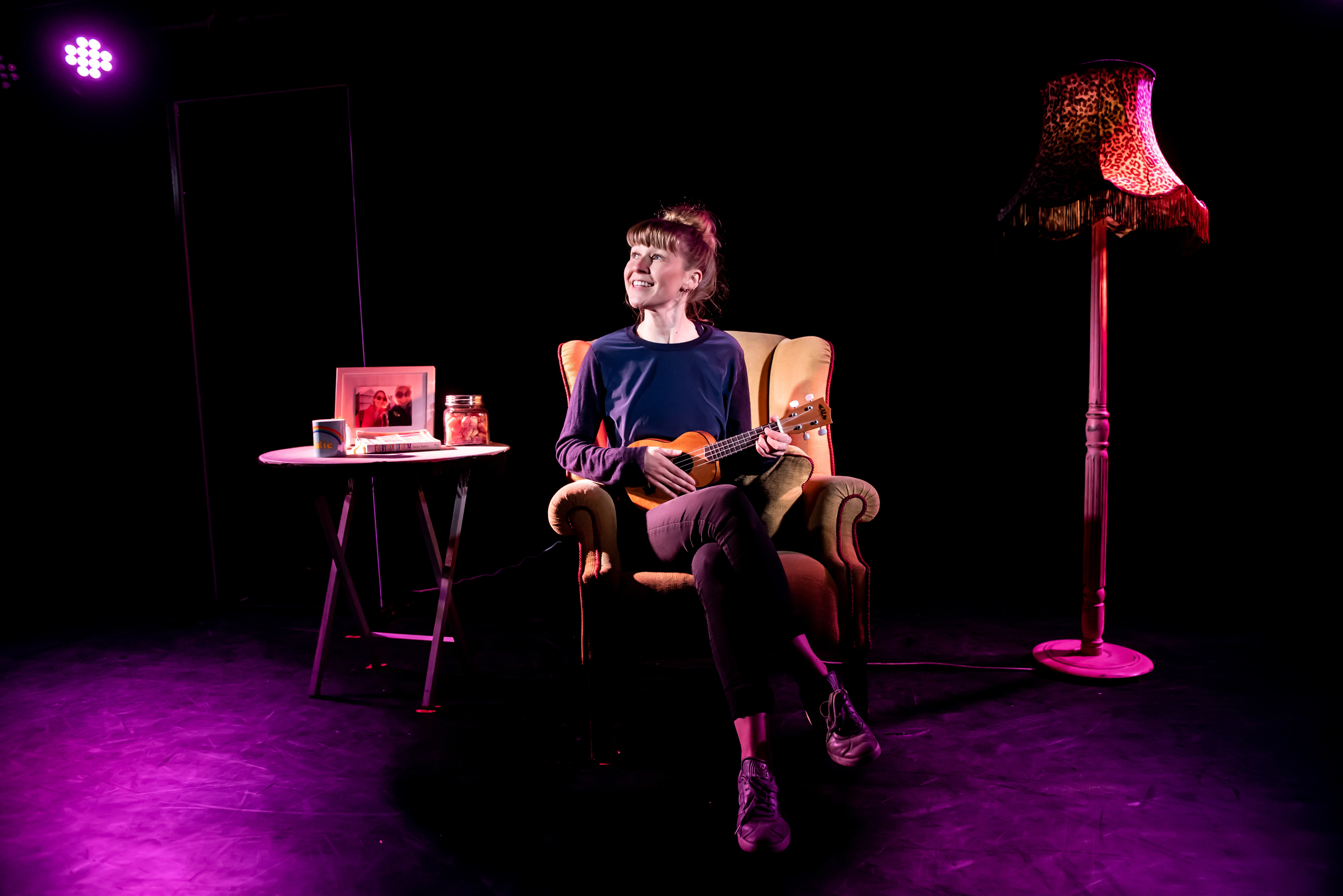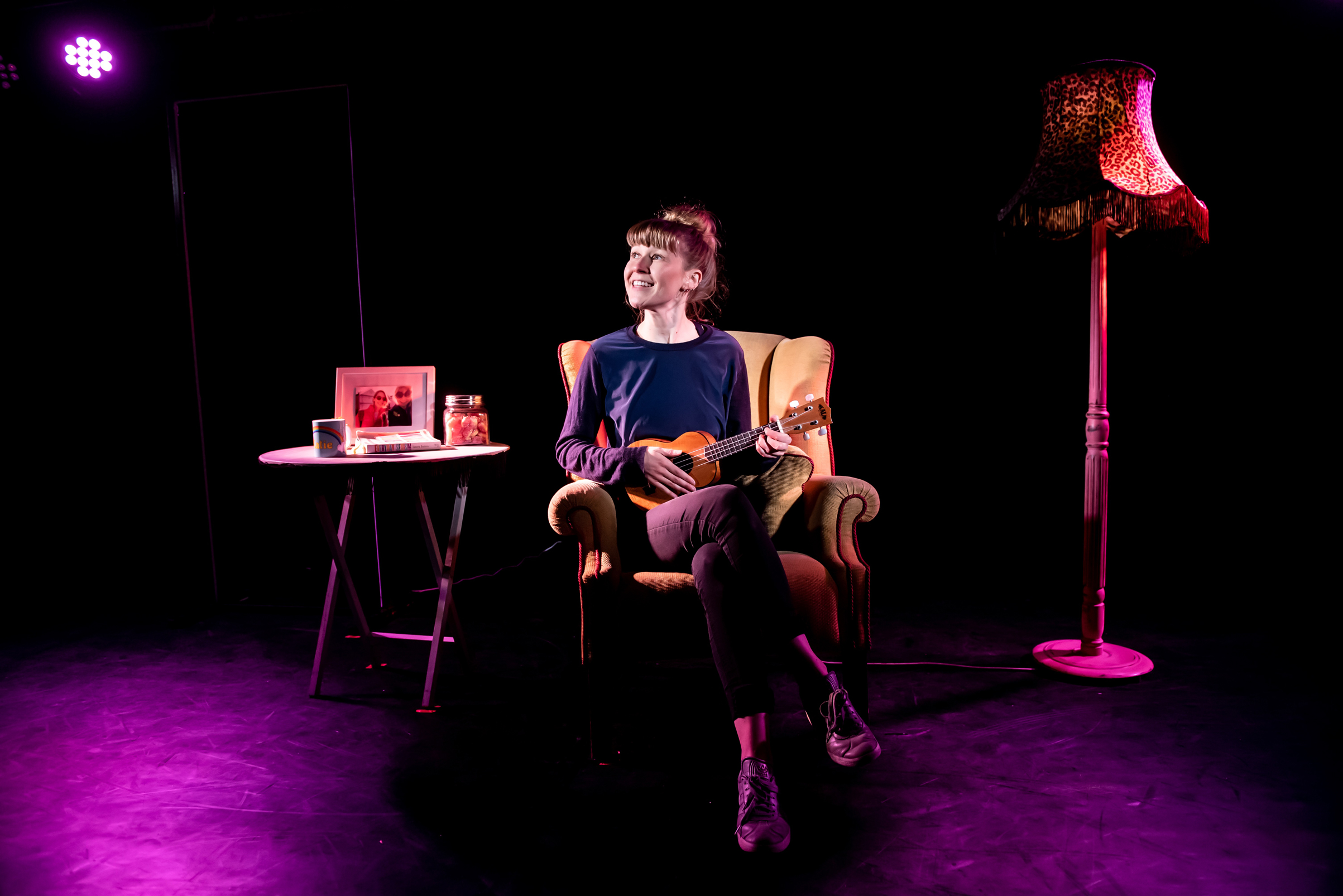 Katie Arnstein tells the story of her 2014 in Sticky Door, the final part of her It's a Girl trilogy. She covers experiences with sex and depression in vivid detail, usually with a smile and occasionally with a ukulele. It's a funny and thoughtful monologue with helpful cultural references, a selection of puns and some entertaining metaphors liberally scattered along the way.
Maintaining a lively pace, Arnstein starts by recounting her plan for a year of sexual freedom against the backdrop of being a struggling vegetarian actress living above a stifling chicken shop in Brixton. She gracefully navigates a large stage, sometimes retreating to a big comfortable chair in the middle from which she can pluck out catchy tunes and mime painful post sex trips to the toilet. The tone stays light thanks to a myriad of random reference points including Louisa May Alcott, Gianfranco Zola and Justin Timberlake.
As the show, and 2014, reaches a mid-point, the jokes become fewer and her movement more inhibited. Weaving in moments from her schooldays in Litchfield Trent Valley, Katie picks apart her own sadness. Sharing these experiences is a cathartic performance partly inspired by the Laura Bates book Everyday Sexism, a gift from her scientific friend Laura. The result is a well-constructed and engaging hour of personal introspection that touches on some big social issues.
★★★★