Theatre Review: Bin Juice at The Vaults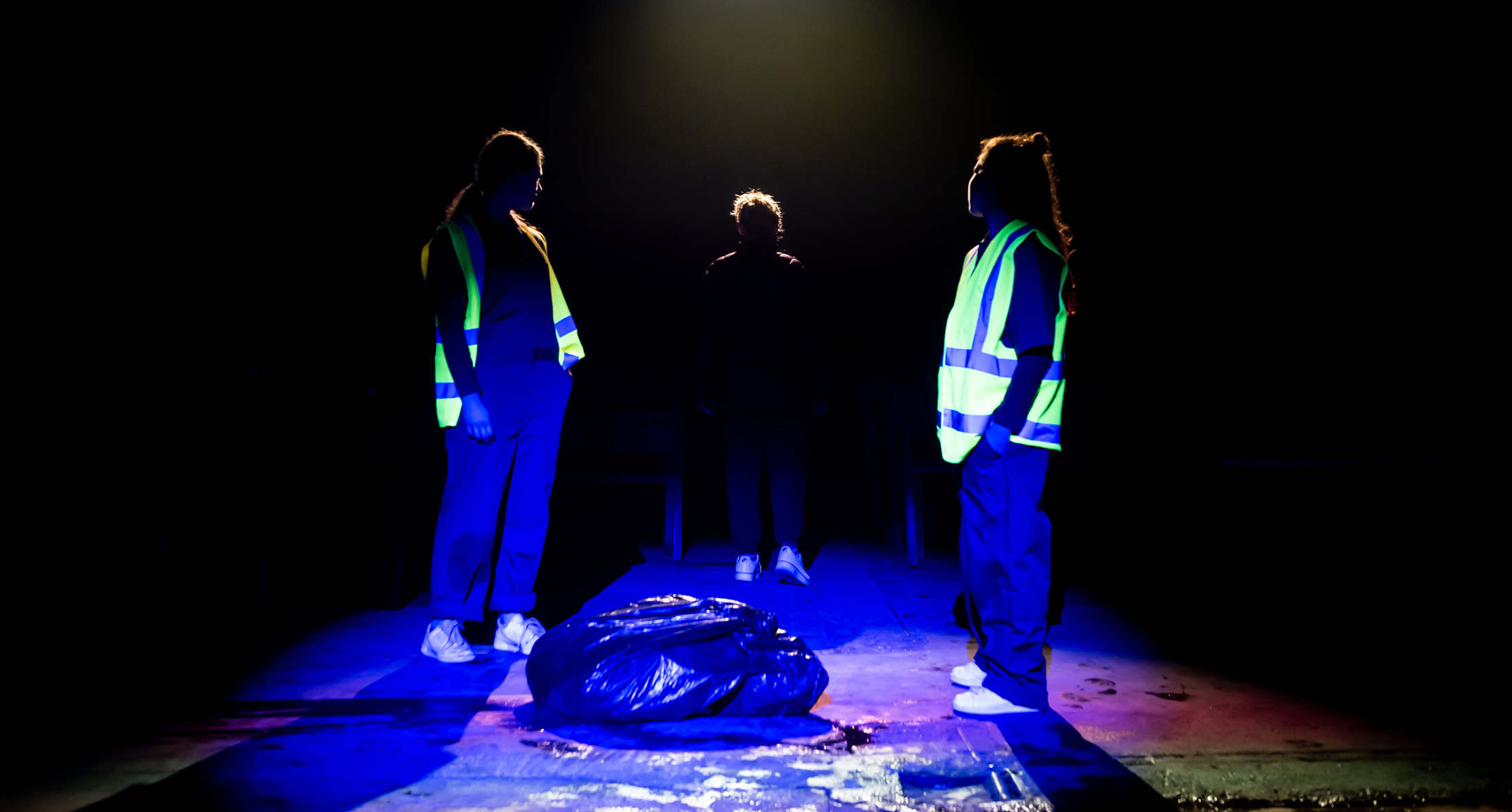 Very much a triple threat, three women sit down for a job interview related to hazardous waste disposal but things are not quite what they seem. The action slips back and forth over the previous and following morning as the nature of the job becomes clearer, the participants behaviour becomes stranger and the moment of collision feels inevitable.
Adeline Waby takes a strong leadership role as the lead interrogator, sharp and sarcastic Francine who has a talent for anecdotes. Her colleague Marla is somewhat milder and more into TV chefs; Madison Clare gives an endearing and hilarious performance with simple reactions and random interjections. Barney-Belinda stumbles into this mildly odd dynamic as the confused candidate. Helena Antoniou plays her with a tough nervousness, pushing back against the twists before succumbing to the surreal. All three walk a passive aggressive line between nice and nasty as they delve into funny and murky subjects.
The dingy Vaults is an ideal place to stage this dark piece, the sound of trains rolling overhead adds effectively to the tension of every tête-à-tête. Cat Kolubayev has written some clever and sparky interplay which keeps the audience on its toes, trying to ascertain whether something is a joke or plot development. Director Anastasia Bruce-Jones keeps the action tight and focused despite a few haphazard detours. The result is a sticky show that smells pretty good.
★★★★