Theatre Review: The Time Machine at The London Library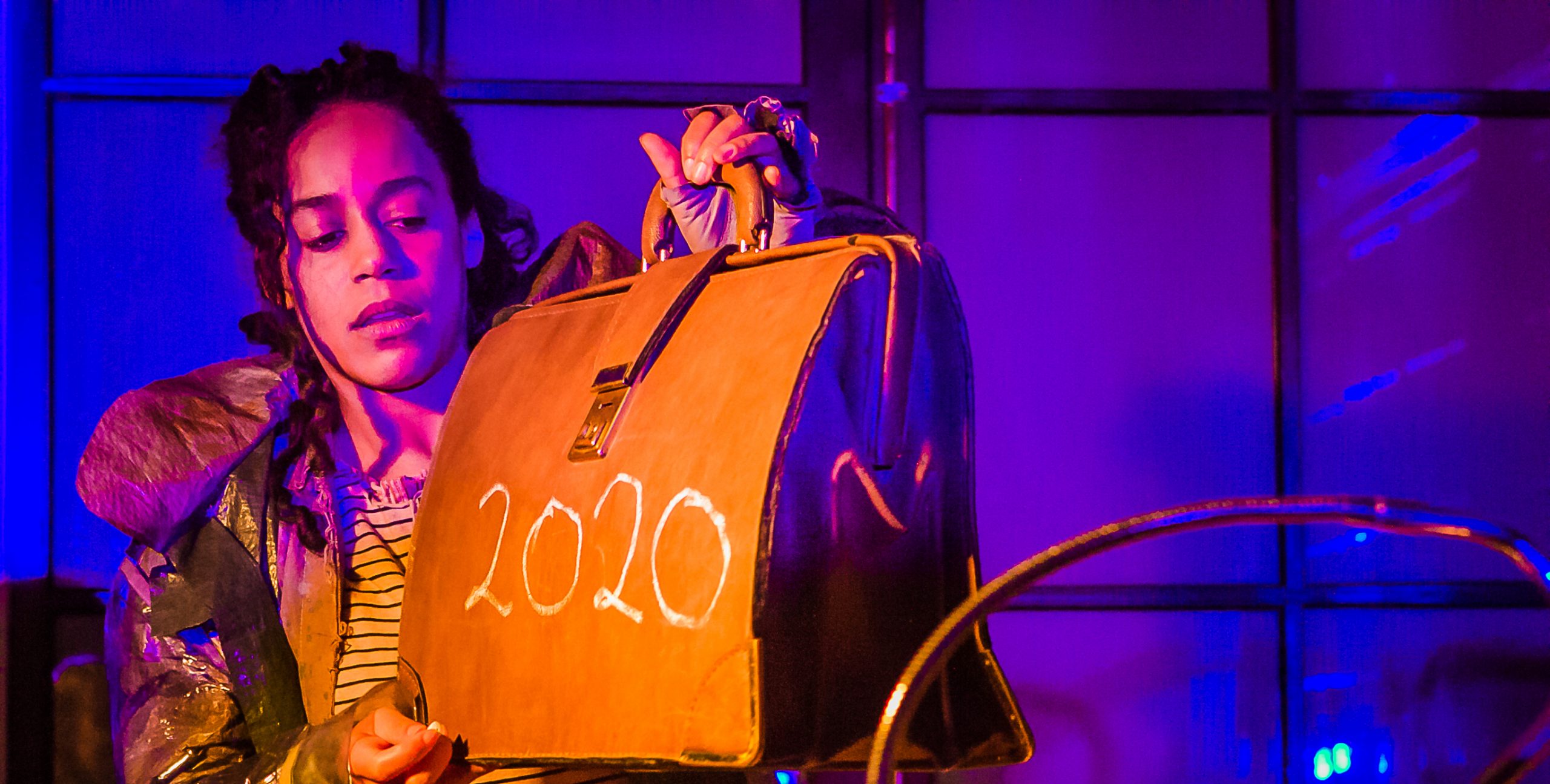 Creation Theatre return to the London Library, adapting H.G. Wells' The Time Machine to deliver an interesting dive into a bleak future from the uncertain present. Winding through the library stacks, up and down staircases and into reading rooms old and new, a group of twenty spectators is led by a time traveller spinning tales of Morlocks and a population collapse in 2170. Philosophical questions are frequently raised as the audience become witnesses, hearing evidence from a computer, scientist and chat show host.
Enthusiasm and conviction are the key part of the central performances, the ability to slip from jokes about sock colour to serious points about pandemics. Leda Douglas, Clare Humphrey, Rhodri Lewis and Paul Taylor play the time travellers, each tasked with priming their own crowd and free to work in a healthy dose of audience participation. The sense of imminent threat is never quite scary enough and the magic of moving through the years still requires a generous injection of imagination. Graeme Rose is on hand as a computer, he has the moves and voice to embody a walking, talking Wikipedia. Appearing on monitors and as a corporeal being he helps establish the precise facts of the timeline with mechanical persistence.
Difficult discussions about where capitalism leads humanity and the complicated nature of time travel are tackled head on and regularly. In the basement we find Sarah Edwardson, a suitably nervous scientist in 2070, stuck between the Government line and the reality of what is going wrong. Finally there's an appeal to the world via a live chat show with a compellingly modern performance from our hostess Funlola Olufunwa. Jonathan Holloway has adapted the dystopian story to include clever references to real events, people and characters like Egon Spengler and Studio 54. This approach addresses the dangerous reality while having some fun with ripples in timeline.
The company find inventive ways to use technology including video projections that alter the ambience in beautiful old fashioned rooms and audio clips that echo through grill floors. There's limited opportunity for lighting to mark out a stage but the naturally occurring set helps foster a sensation of deep knowledge. Natasha Rickman smoothly directs a complicated journey, more lecture than action and with a prevailing wind of portentousness. Given the way the performance moves through such a perfect location, it's exciting to consider what literary masterpiece Creation will pluck from the shelves next.
★★★
The Time Machine is on at The London Library until 5 April 2020