Book Review: The Fallen Children by David Owen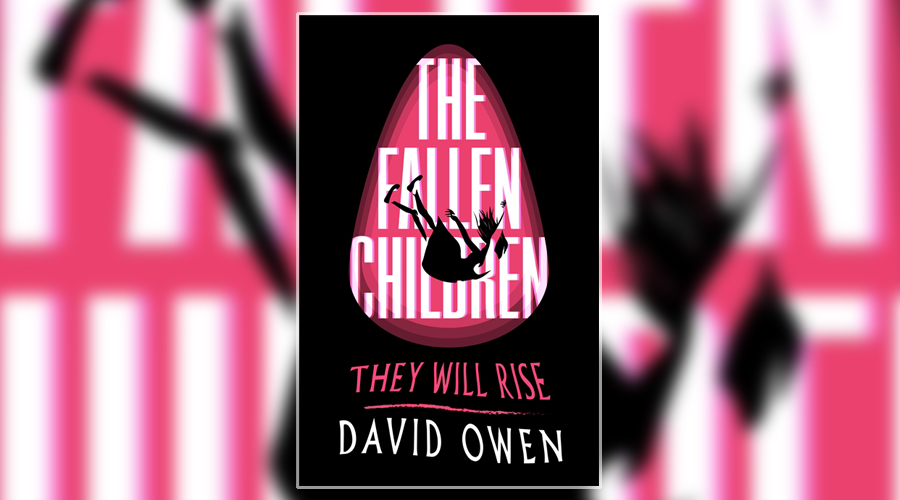 The Fallen Children is a contemporary re-imagining of John Wyndham's sci-fi novel The Midwich Cuckoos. In this stirring YA thriller, David Owen confronts the issues affecting young people in the UK today: unemployment, barriers to education, poor mental health care and being written off as lazy and self-entitled by older generations.
Trouble on the deprived Midwich estate is nothing new, but a strange blackout causes more mayhem than it can handle. It becomes apparent that this isn't a mere power cut when four girls discover they're pregnant shortly after the blackout. Keisha, Maida, Siobhan and Olivia were assaulted during the blackout, and they don't understand how or why.
The girls' pregnancies progress at an abnormal rate, indicating that sinister forces are at play here. As their mysterious babies grow, the girls start to feel connected to each other and can read each other's emotions. Unable to trust anyone with their situation, the girls keep their pregnancies secret.
Their unusual pregnancies aren't the only burdens they have to carry. As tenants in the downtrodden Midwich flats, they're constantly battling stereotypes about gender, race and religion. With so many forces in society trying to drag them down, it becomes increasingly difficult to stray from the trajectory that's already been decided for them.
"It's funny how, when you're young, everyone expects you to mess up your life. They even work against you to make sure it happens. And then they float when they prove themselves right."
What's interesting about the girls is the different ways in which they perceive their pregnancies. Keisha and Siobhan are desperate not to become single teenage mums, because that's what everyone expects of them. This attack on their bodies just confirms it's a waste of time hoping for a better life. On the other hand, Maida and Olivia see this as an opportunity to change their lives for the better. Maida finally has the chance to escape her abusive father, and her unborn baby gives her a fierce power she didn't know she had. Olivia wants to start a family of her own, and now she's able to do that.
Inevitably, the girls' secret doesn't stay secret for long, and they don't anticipate the danger they're in. Not only do they have to figure out how to raise their extraordinary children, they must deal with a judgemental and hostile society.
The Fallen Children has a great premise and does a fine job of highlighting the barriers young people face. Although the pace is uneven and it feels rushed in places, it's an engrossing story that blends reality with the paranormal.
★★★
The Fallen Children was published by Atom on 4 May 2017