Book Review: The Bone Keeper by Luca Veste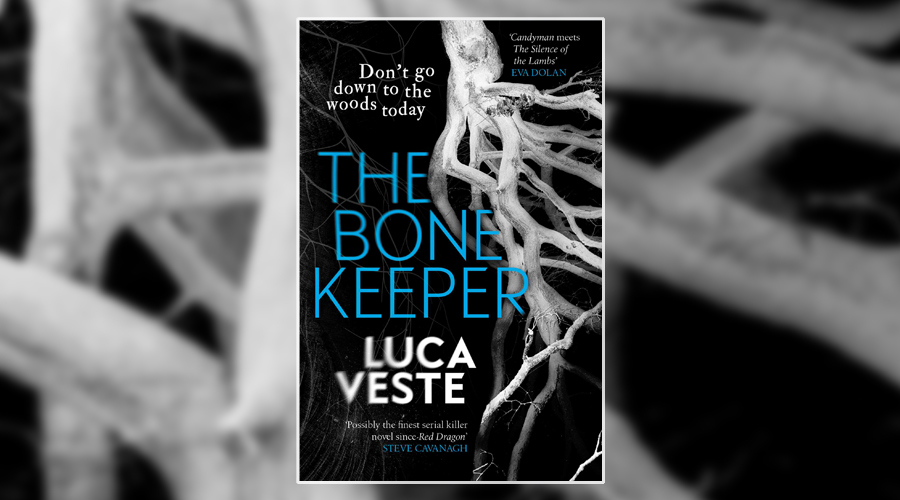 Gloomy wet woods, a dark abandoned tunnel, the urban myth of the murderous Bone Keeper, the disappearance of a child and a woman attacked and mutilated. All this and I was only seven pages in to this frightening story.
You would think that Luca Veste had played all his scare cards in the startling opening to this sinister novel, but no. The Bone Keeper keeps sending shivers down your spine and making the hairs on the back of your neck stand up.
DC Louise Henderson investigates a badly injured woman's claim that she was attacked by the mythical Bone Keeper. Louise's colleagues treat the concept as nonsense until a body is found buried in the woods and Louise becomes convinced that the legendary, stench-ridden evil monster might just be a flesh and blood killer. However, the eerie spectre of a malevolent spirit that strips the flesh from the bones of its victims pervades, as more bodies are unearthed and Louise's own personal demons become intwined in the chilling twists and turns.
Veste's superb writing plays on all our childhood fears. Turning each page is like watching a horror story on TV, where you want to hide behind the sofa, yet you're still compelled to watch with one eye open.
The Bone Keeper is tense, terrifying and terrific. If you dare read it, don't be alone in the house when you do.
★★★★
The Bone Keeper is published by Simon & Schuster on 8 March 2018