Book Review: One Little Mistake by Emma Curtis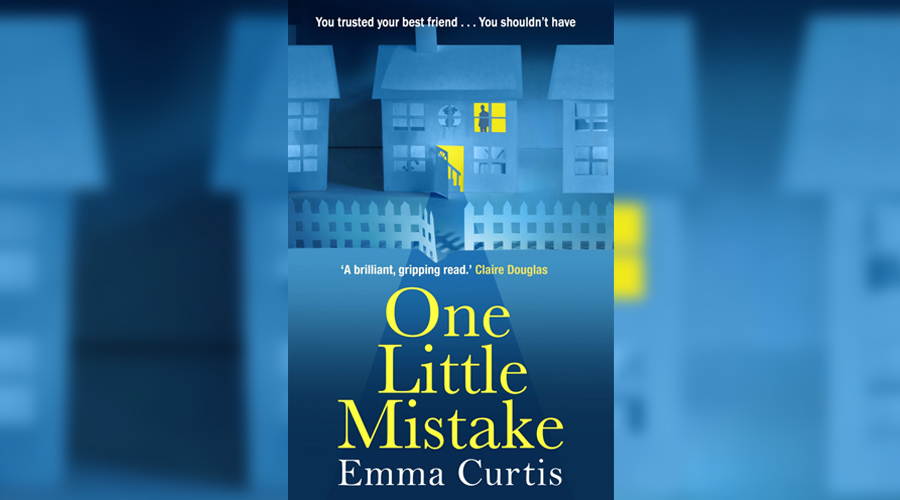 This debut psychological thriller by Emma Curtis serves as a warning to anyone thinking of trying to cover up their mistakes by lying their way out of them. Vicky Seagrave, the main protagonist in One Little Mistake, does exactly that and ends up in a far worse situation than she would have done if she had just come clean.
Vicky has three gorgeous children, a loving husband and a supportive network of friends, as well as a job she enjoys. She ought to be perfectly happy but her ambition to purchase a new house that she can renovate leads to her making a terrible error of judgement. When things go wrong and Vicky starts to panic, her friend and accomplice, Amber, takes charge of the situation. But Vicky soon finds that Amber is taking charge of her life as well and Vicky has no idea how to get herself out of the maelstrom she has created. Thus one little mistake turns into a series of catastrophic events.
One Little Mistake is a fast and pacey story with some lovely characters and a homely feel about it. Vicky is a likeable protagonist despite the fact that she exhibits some behaviours that not many mums would support or condone. The narratives are divided between Vicky, Amber and a child in care, and whilst I'm not usually a fan of narratives split between different perspectives, in this case it does work to keep the pace up and gives insight into the mindset of the main characters.
My only criticism really is that eventually the plot becomes so embroiled and the reactions of the protagonists seem so unlikely that I stopped having any empathy for them. Despite that, One Little Mistake is an enjoyable read, really interesting in parts, and once I got started on it I found it easy to finish quickly. It's also an ideal book for reading online or on a kindle because of the frequent breaks in the narrative.
★★★
One Little Mistake is published by Transworld in eBook on 23 February 2017 and paperback on 15 June 2017