Book Review: My Name Is Anna by Lizzy Barber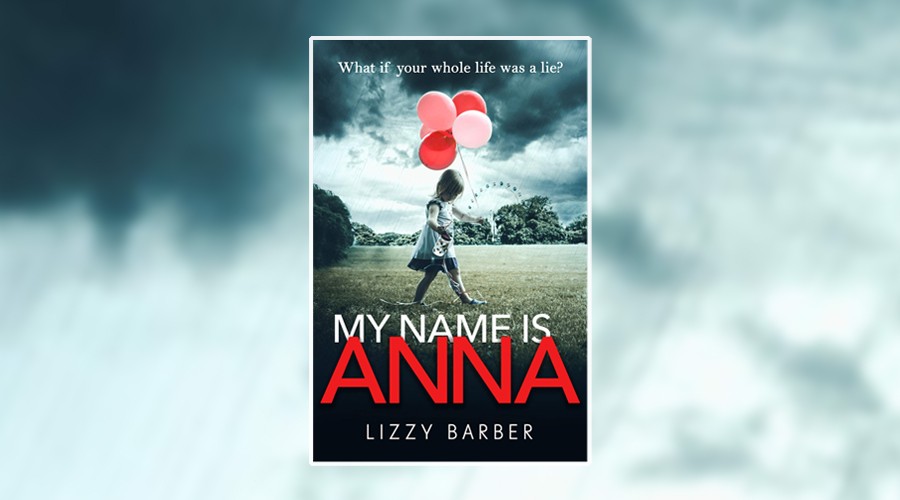 Lizzy Barber's psychological suspense debut centres on two young women defined by other people and desperate to unlock the mysteries that keep them captive in situations beyond their control. Though they live on different continents, Anna and Rosie are both searching for something – a search that begins with Anna taking a surreptitious trip to an amusement park and ends with the unravelling of a fifteen-year-old mystery that forces both characters to make tough, life-altering decisions.
Anna has lived a sheltered and regimented life on the outskirts of Florida, abiding by the virtuous rules of her ardently religious mother. On her eighteenth birthday, she makes a secret trip to Astroland, an amusement park her strict, pious mother would never let her visit, let alone talk about. As she waits to ride on the colourful carousel with her boyfriend, Anna is haunted by a memory, the dreamy fantasy swirl of the silver horses merging with a tangible memory that she's been at the park before.
Across the pond in London is Rosie, who grew up in the shadow of a sister who disappeared, destroying her once happy family. She's sick of the spotlight and scrutiny, tired of being the sister of the girl who disappeared, rather than a young woman in her own right. With the fifteenth anniversary of Emily's disappearance reigniting interest in the case, Rosie is determined to uncover the truth before it irrevocably ruins her already broken family. Her search for her sister uncovers a cult masquerading as a religious haven for lost souls, drawing her ever closer to the devastating reality.
My Name Is Anna is a book that instantly compels you to keep reading after the first chapter. The engaging dual narrative alternates between America and the UK, the warm and rural Floridian environment juxtaposing with the urban cityscape of London. In many ways this is a novel of contrast and parallels, equating the two central characters' lives. Anna's existence is disciplined – every part of her mother's suspicious, obsessive-compulsive tendencies leaching into her personality. Rosie has more outward freedom but she feels the weight of her own mother's fear and anxiety for different reasons.
The truth of what links Anna and Rosie isn't a secret – it's apparent almost immediately – but this isn't so much a tale of shocking twists as it is an exploration of trauma and the effects of grief and loss. It's about family and sisters and what really bonds people. Barber keeps her plot grounded and her characters' behaviour believable, ensuring Anna and Rosie's story is not only realistic but poignant too. If you like compulsive psychological dramas with emotionally complex characters, make this your next read.
★★★★
My Name Is Anna is published by Century on 10 January 2019