Book Review: The Twisted Tree by Rachel Burge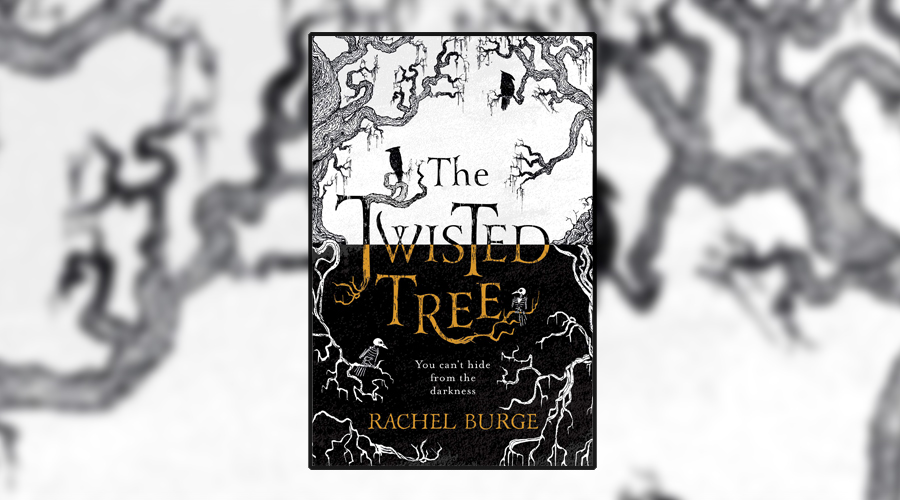 Set in the remote and snowy landscape of Norway, this ghost story from debut author Rachel Burge fuses Nordic folklore with fantastical horror and YA romance. It follows teenager Martha who fell from a tree and became blind in one eye, only to gain a mysterious ability that allows her to tell things about people just by touching their clothes. Determined to understand her ability, Martha sets off to visit her grandmother, Mormor, only to arrive at her isolated cabin and find her grandmother has died and a goth boy is squatting in the spare room.
Veering from anger to grief and back again, Martha allows the boy, Stig, to stay in the cabin with her, lest he freeze outside. But when the fog rises and terrifying howls echo outside, Martha is simultaneously horrified by and drawn to the twisted tree in the garden. She begins to understand that the Nordic myths Mormor told her about their ancestors might be more than bedtime stories after all and the key to banishing the ghosts lies in Martha believing in them.
Dark, eerie and wonderfully creepy, The Twisted Tree has everything a Nordic horror story should have: a bitterly cold and unforgiving setting, ghostly undercurrents, monstrous creatures and characters struggling with very human demons. The titular twisted tree is its own character – living, breathing and waiting for Martha to figure out how she fits into the story before it's too late.
"You write the story of you every day with your thoughts, words and deeds. You create yourself. You get to decide your story. No one else. You."
Burge balances genuinely scary horror elements with a sweet YA romance filled with tension, confusion and longing. Stig and Martha are both intriguing, damaged young characters and they find comfort in each other amidst a situation that offers very little comfort. Death, grief, guilt and regret are central themes but so are love and family; what we're willing to do for the people we love and what we wish we had and hadn't done.
The Twisted Tree is the perfect book for cold and wintry nights, when the darkness feels never-ending and the only solace is escaping into a story that's equally dark and foreboding. So grab a steaming mug of cocoa, pull up a blanket and prepare to be chilled to your very bones.
★★★★
The Twisted Tree is published by Hot Key Books on 10 January 2019