Book Review: Light Years by Kass Morgan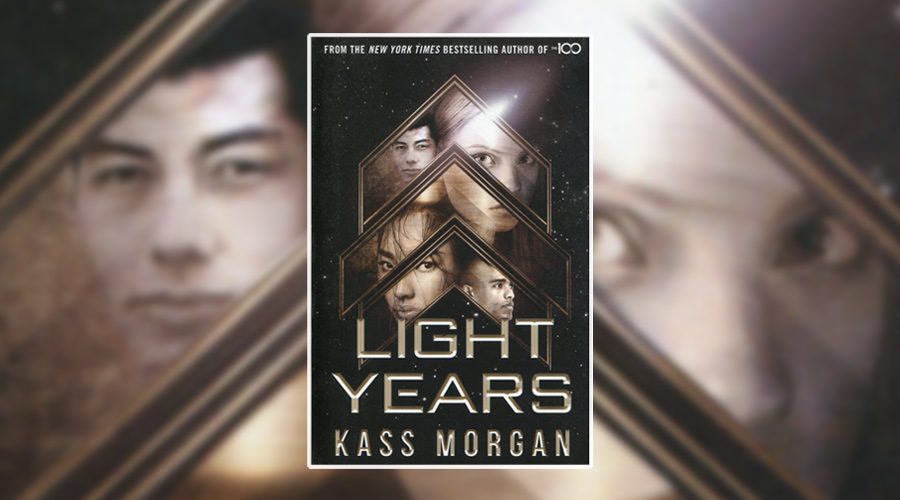 With her first best-selling novel The 100, Kass Morgan created a phenomenon. It was a world that ultimately went on to span four books as well as inspire a hit TV series that dug deeper into the darker aspects of the premise and is still going strong today, with a sixth series set to premiere next year. With a debut work as successful as that one, the release of an all-new sci-fi series lends itself to extra scrutiny – and, thankfully, it's scrutiny that Light Years can more than hold up to.
Once again, Morgan has created a sci-fi world it's easy to get lost in, with plenty of Star Wars vines with a touch of Artemis by Andy Weir too – if either of those had been set in a military boarding school in space. For the first time in its history, the exclusive Quatra Fleet Academy is opening up admissions to students from all planets, bringing together the best and brightest of a generation to learn, train and become a force to be reckoned with as their world comes under threat from a new enemy.
It's under these circumstances that four very different cadets are brought together in a training squadron: Vesper, a smart and capable Tridian who dreams of becoming captain, only to lose her spot to a brilliant, wise-cracking boy from the wrong side of the asteroid belt; Cormak, said wise-cracking boy from Deva who's escaping a dead-end life on the toxic planet and hiding a huge secret to do so; Arran, a genius from Chetire who may have finally found the place he belongs – and the boy he belongs with; and Orelia, a cadet who's infiltrated the Academy on a secret mission that could threaten the lives of everyone.
From the get-go, Light Years' world feels immersive and its four key characters feel real, even if the plot unfolds a bit too quickly. Each of the main characters get an introductory chapter and a flashback scene that serves as their main backstory, and it would have been nice to ease that information out through conflicts and social differences, rather than give the readers what's essentially an info-dump. Fortunately, while it's inevitable that in a book with four leads readers won't connect with them all, Morgan generally does a solid job of balancing the four over-arching storylines and maintaining each of the individuals' stakes, so that their upbringings and motivations are made clear.
"He'd heard the hateful word before, of course, but this was different. This was directed at him, his squadron mates, and all the Settlers. It wasn't an offhand insult – it was a threat."
In many respects though, this does feel very much like a beginning – there's the promise of a gripping story and a universe full of tales worth telling, but right now we're just missing a lot of context. There's a lot to learn about the Specters, the mysterious enemy looming as a vague outside threat for most of the novel, just as there's a lot to explore in the Tridians' history beyond the one throwaway paragraph we get early on, with a much richer story still to tell about how they came to be the ruling race of the solar system, and the oppression they enforced on the other planets too.
But Light Years is the first in a series and it's a great grounding on which to build a universe. Yes, the plotlines can be slightly predictable, and yes sometimes the interactions are entirely formulaic, playing out exactly as you'd expect them to, but the world and its history is intriguing and its cliffhanger ending certainly leaves you craving book number two as soon as you can get your hands on it.
Once again, then, Morgan has delivered a book that's quick to read but definitely packs a punch, balancing action, intrigue and romance with ease. At the moment, the book's world is lacking a bit of depth, but we already care about its major players and we're invested in their stories too, making this an excellent warm-up for what I hope will be a brilliant main show to come.
★★★★
Light Years was published by Hodder Paperbacks on 9 October 2018