Book Review: Cilka's Journey by Heather Morris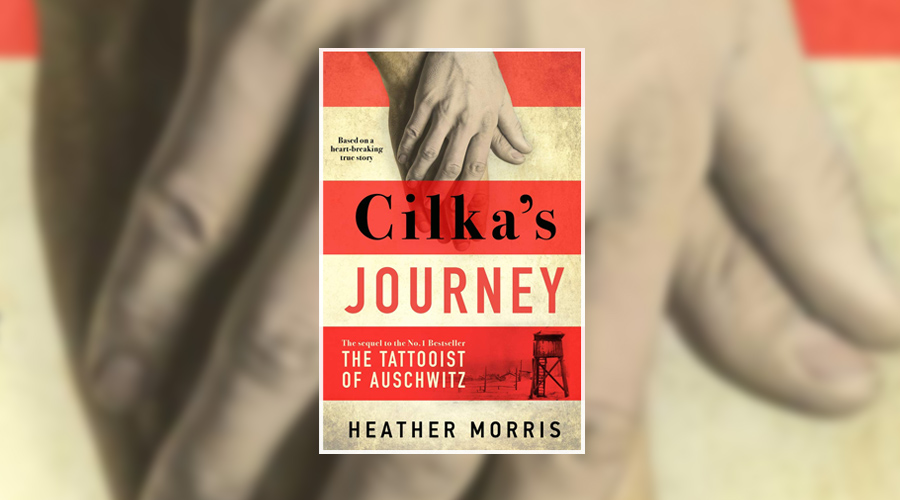 Heather Morris' debut, The Tattooist of Auschwitz, is one of the most heart-wrenching, affecting and absorbing novels of recent years. Set during the Second World War, it tells the tale of Holocaust survivor Lale Sokolov, the tattooist of the title, as he endures the horrors of the German controlled concentration camps. Lale's story is one of survival and fortitude, exploring the immense power of the human spirit and humanity's capacity for kindness and hope amidst the most horrifying circumstances. Morris' follow-up novel, Cilka's Journey, carries on these themes of courage, endurance, love and friendship from the perspective of the young woman Lale credited with saving his life: Cecilia 'Cilka' Klein.
'She was the bravest person I ever met. Not the bravest girl; the bravest person.' That's how Lale described Cilka to Morris during their conversations, which would later inspire the New Zealand author to write about his story, and later Cilka's. 'She saved my life. She was beautiful, a tiny little thing, and she saved my life.' Lale met Cilka in Auschwitz/Birkenau. She was just sixteen-years-old, yet she had the bravery and strength of someone well beyond her years. Cilka's Journey, a fictionalised interpretation of Cilka's experience, begins after the concentration camps are liberated, a pivotal moment in history that should have given Cilka her freedom back. Instead, she finds herself a prisoner once more.
Taken to Auschwitz-Birkenau in 1942, Cilka's youth and beauty catches the attention of the SS Commandant, who separates her from the other women prisoners. Cilka's compliance saves her life and, as The Tattooist of Auschwitz attests to, the lives of countless others. Those she can't save, she tries to at least ease their suffering in their final days. However, when the Russians liberate the concentration camp, Cilka is charged as a collaborator and sent to Vorkuta, a desolate Gulag camp in remote Siberia. Innocent yet sentenced for being a traitor, prostitute and spy, Cilka faces fifteen years of hard labour inside the Arctic Circle. And so she steps aboard yet another train taking her to another hell on earth.
"How can she go on? How can she work for a new enemy? Live to see the women around her tire, starve, diminish, die. But she – she will live. She doesn't know why she has always been sure of that, why she feels she can persist – keep picking up this needle even though it's as heavy as a brick, keep sewing, keep doing what she has to do – but she can."
Cilka's Journey is a tribute to all the women who were sent to Siberian prison camps. Through Cilka we experience their fear and hardship, we endure their grief and suffering. Vorkuta might be different to Auschwitz-Birkenau in many ways but it's hauntingly similar too. The brutal treatment of prisoners; the horrific abuse of women; the exploitation of power and the absence of basic human decency. Yet as the book progresses and Cilka befriends a woman doctor who gives her the opportunity to become a camp nurse, Morris also manages to bring the elevating essence of humanity to the forefront: resourcefulness, compassion, affection, selflessness, sisterhood. It gives Cilka's Journey a sense of hope; a promise that there's more good in the world than bad – a reminder we need more now than ever.
Readers of The Tattooist of Auschwitz will know what Cilka was forced to do to stay alive. She was a prisoner. A victim. The only choice she had was one between life or death, which was no choice at all. She was just a girl. A tiny little thing. The bravest person Lale Sokolov ever met and the bravest person many of us will ever have the privilege of reading about thanks to Heather Morris' research and empathetic storytelling. This might be a work of fiction but there are thousands of women's stories held within the pages of this book. Morris brings history to life with emotion and unflinching reality – never shying away from the harsh truths, whilst at the same time highlighting how these atrocities were ultimately, mercifully, overthrown. A heart-breaking and truly poignant tale.
★★★★★
Cilka's Journey was published by Zaffre on 1 October 2019