Best films of 2020: Babyteeth, Dating Amber, Da 5 Bloods and more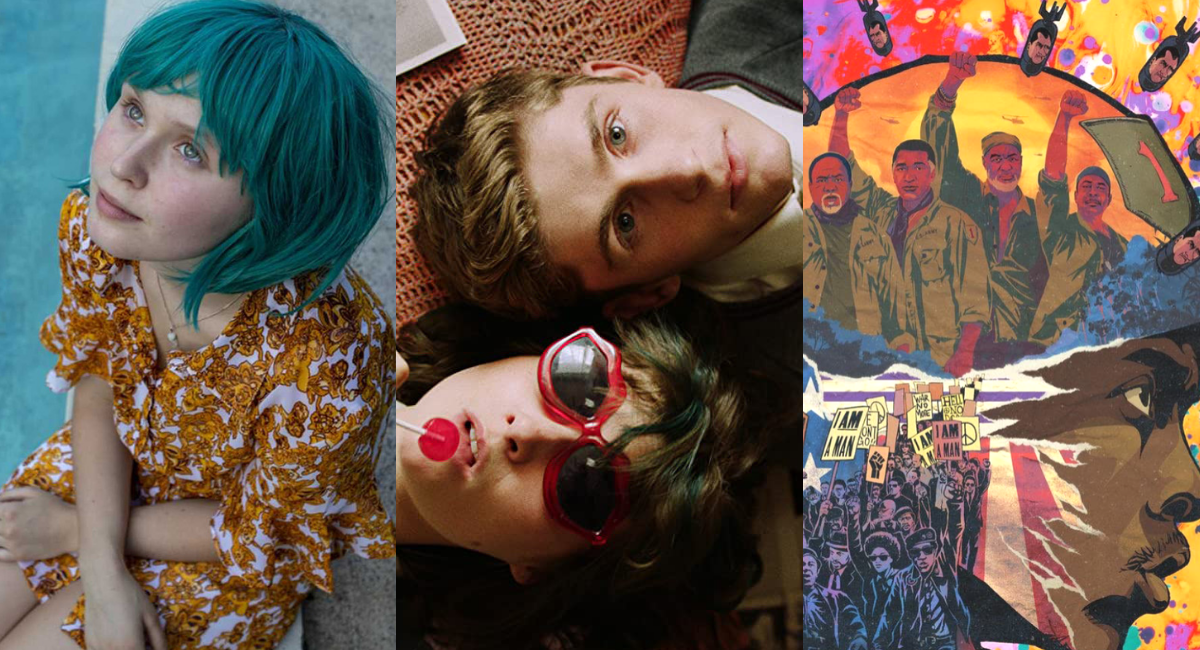 Few industries have escaped 2020 without suffering serious damage, and the film industry was not one of the lucky ones. With most cinemas shuttered for most of the year, almost every major release has been pulled. Major exhibitors have expressed doubt as to how much longer they can survive. Things have started to look pretty damn apocalyptic.
The movies themselves, though? The films that have defeated the odds, and managed – whether via streaming services, or those few windows of the year when the cinemas were open – to get in front of an audience? Well, they've been as entertaining, thought-provoking and enthralling as ever.
Here are some of our highlights from this very strange year.
Babyteeth
Giving a wide berth to both convention and mawkishness, Shannon Murphy's electrifying debut is a shot in the arm to the ever-growing sub-genre of movies about teens with terminal illnesses. Every decision Murphy makes – most of all to treat the parents (Ben Mendelsohn and Jennifer Ehle) as distinct entities with their own, non-child related problems – feels fresh and exciting. Each of the four lead actors, especially Eliza Scanlen as the doomed teen protagonist, has the power to both break your heart and put it right back together again. – Chloe Walker
Michelle Buteau: Welcome to Buteaupia
If you don't know Michelle Buteau, you should. And you might. She's the host of Netflix's The Circle, appeared in Tales of the City and Always Be My Maybe, and Welcome to Beautopia is her new comedy special. One of the funniest stand-up routines in years, she jokes about her new life as a mum to twins, being a Black woman married to a white man and sharing a star sign with J.Lo. She is supremely funny, endearingly warm and will teach you Dutch curse words. This is a re-re-re-watchable comedy special. – Nick Gomez
Dating Amber
Arriving on UK screens without the fanfare that accompanies the big Hollywood blockbusters, Dating Amber is a film that might have flown under the radar for many people this year. Which is such a shame, because it's a quiet gem of a movie that will make your heart burst for its two central characters. Set in small-town Ireland during the mid-90s, it centres around Amber and Eddie, two closeted teens who stage a relationship to halt the speculation among their narrow-minded peers that they're gay. It's essentially a rom-com between two friends experiencing the highs and lows of teenage life in an era and country that isn't accepting of who they are. If you like sweet, emotional and witty movies, you should be adding this to your watchlist asap. – Natalie Xenos
Dick Johnson Is Dead
You've never seen a documentary quite like this before. Kirsten Johnson's follow up to the wonderful Cameraperson sees her kill her father, repeatedly, through the medium of film. Intended as an innovative way of processing her feelings about her father's looming demise – it cannot be stated enough how good a sport he is throughout, especially as he's dealing with a recent dementia diagnosis – it evolves into a wildly creative, affecting treatise into the existential questions that concern every one of us. It doesn't get much more life-affirming than Dick Johnson Is Dead. – Chloe Walker
The Half of It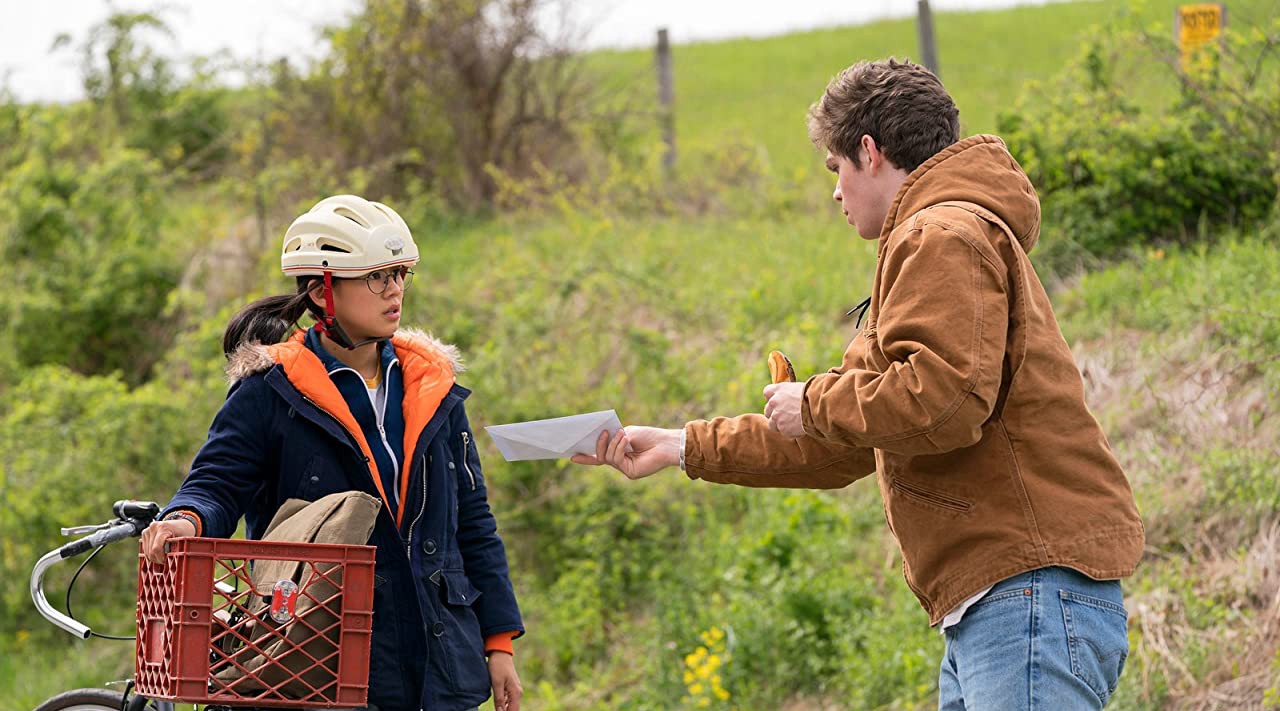 As the lead, Ellie Chu, points out at the start of the movie: it's not a love story. The Half of It is really a story of connection, friendship and making mistakes in the pursuit of love. Ellie makes extra cash writing papers for other students, but gets commissioned by an inarticulate jock, Paul, to write love letters to Aster. What starts as a transactional relationship develops into a genuine friendship as Ellie and Paul open up to one another. Meanwhile Ellie inadvertently begins a flirtatious text relationship with Aster, finding another new connection, while masquerading as Paul. The Half of It is a sweet, but not sickly, coming-of-age comedy and well worth a watch. – Nick Gomez
Da 5 Bloods
Spike Lee's latest sees a group of African-American men who fought together in the Vietnam War head back to the country to find the body of their revered squad leader (played in flashback by Chadwick Boseman, whose untimely death lends the already emotional movie even more pathos), and the treasure they'd buried alongside him. Thrilling, funny and full of righteous fury, Da 5 Bloods is one of the very best movies in Lee's illustrious filmography. And Delroy Lindo's gut punch of a lead performance is one for the ages. – Chloe Walker
Enola Holmes
When Enola Holmes hit Netflix back in September, it was just the balm required to make this fraught year feel a little brighter. The film follows the adventures of infamous private detective Sherlock Holmes's spirited teenage sister, Enola, as she heads to London in search of her missing mother, meeting British nobility, criminals and suffragettes along the way. Millie Bobby Brown – of Stranger Things fame – is utterly charming as the titular heroine, both smart and resourceful, with a shrewd mind to rival her older brother. With style and substance, Enola Holmes is lively, light-hearted fun – something that's woefully underrated in modern cinema. – Natalie Xenos
The Platform
The Platform shows us a group locked in a vertiginous tower complex, with those on the upper layers granted access to a feast of food on a platform that slowly descends through the levels, leaving those near the bottom destined to famine – unless they can work out a way of rationing the food so everyone gets a fair share.  Debuting on Netflix the weekend after we first went into lockdown, when toilet paper-hoarding was at its peak, the high-concept Spanish thriller arrived at the perfect moment. Though the metaphor is blunt, it's still chillingly effective. Not a film to watch if you're looking to feel better about the world, however… – Chloe Walker
Little Women
Little Women was released too late in 2019 to be considered on Culturefly's Best Films list last year, but in a year with fewer film releases, it felt right to give Greta Gerwig's brilliant adaptation of the Louisa May Alcott classic its due. Almost a year on from its release, this version of Little Women is still a film that's definitely worth celebrating, from its beautiful cinematography to the wonderful performances of the stars at its heart. Saoirse Ronan, Timothée Chalamet and Florence Pugh in particular bring their characters of Jo, Laurie and Amy respectively to life in a refreshingly modern way, all while the film ensures that it loses none of the charm of its 19th century Massachusetts setting.
Within 15 minutes of the film starting, it's clear that this version of Little Women is something special, splitting up the chronological narrative of Little Women and Good Wives to tell a non-linear story through flashbacks, drawing new connections and comparisons between adolescence and adulthood, sisterhood and marriage, and offering one of the best cinematic coming-of-age stories in recent years. This is a film that's wonderfully warm, intelligent and heartfelt throughout, and Gerwig's skilful storytelling choices, including introducing the March sisters as young women first and foremost, have resulted in a film that reinvigorates a classic story and offers endless new discoveries for viewers to enjoy on every subsequent – and inevitable – rewatch. – Megan Davies
Honourable mentions: 1917, I'm Thinking Of Ending Things, Saint Maud, A Beautiful Day In The Neighbourhood, Onward, The Invisible Man, Queen & Slim, Emma