If you were given the unenviable task of classifying Babyteeth, you'd have to either lump it in with other teenage cancer films like The Fault In Our Stars and Me, Earl, And The Dying Girl, or coming-of-age movies like Lady Bird or Booksmart. You wouldn't be entirely wrong to do so: Milla (Eliza Scanlen) does have cancer, and she is a sixteen-year-old high school student. And yet, Babyteeth doesn't fit in either category comfortably. It's not mawkish. It's not manipulative. No one learns any lessons. Shannon Murphy's beguiling, chaotic debut defies categorisation at every corner.
Milla lives in the suburbs of Sydney with her dad Henry (Ben Mendelsohn) and mum Alice (Essie Davis). One day, whilst waiting for the train to take her to school, she meets Moses (Toby Wallace). He's a twenty-three year-old drug dealer, with a rat-tail and a tattoo of a wolf on one hand – in other words, he's not about to top any parent's list of preferred boyfriends for their young daughters. Milla, unfortunately for Henry and Alice, is smitten. Because Milla is in such a bad way, and Moses seems to be the only thing giving her any kind of happiness, they – warily – decide to try and keep him in her life.
Meanwhile, they've got their own problems. That's another unusual aspect of Babyteeth – Milla's parents get as much screen time as she does. Alice, a former professional pianist, is on a cocktail of mood-stabilising drugs, and yet none of them seem to be working – of course, it doesn't help that she sometimes declines to take them altogether. Ironically enough, Henry is a psychiatrist. The stress of dealing with both his daughter's grave illness and his wife's precarious mental state has caused him to start self-medicating. When you throw in Moses and his own particular set of issues, there is a lot going on in Babyteeth. Babyteeth is a lot.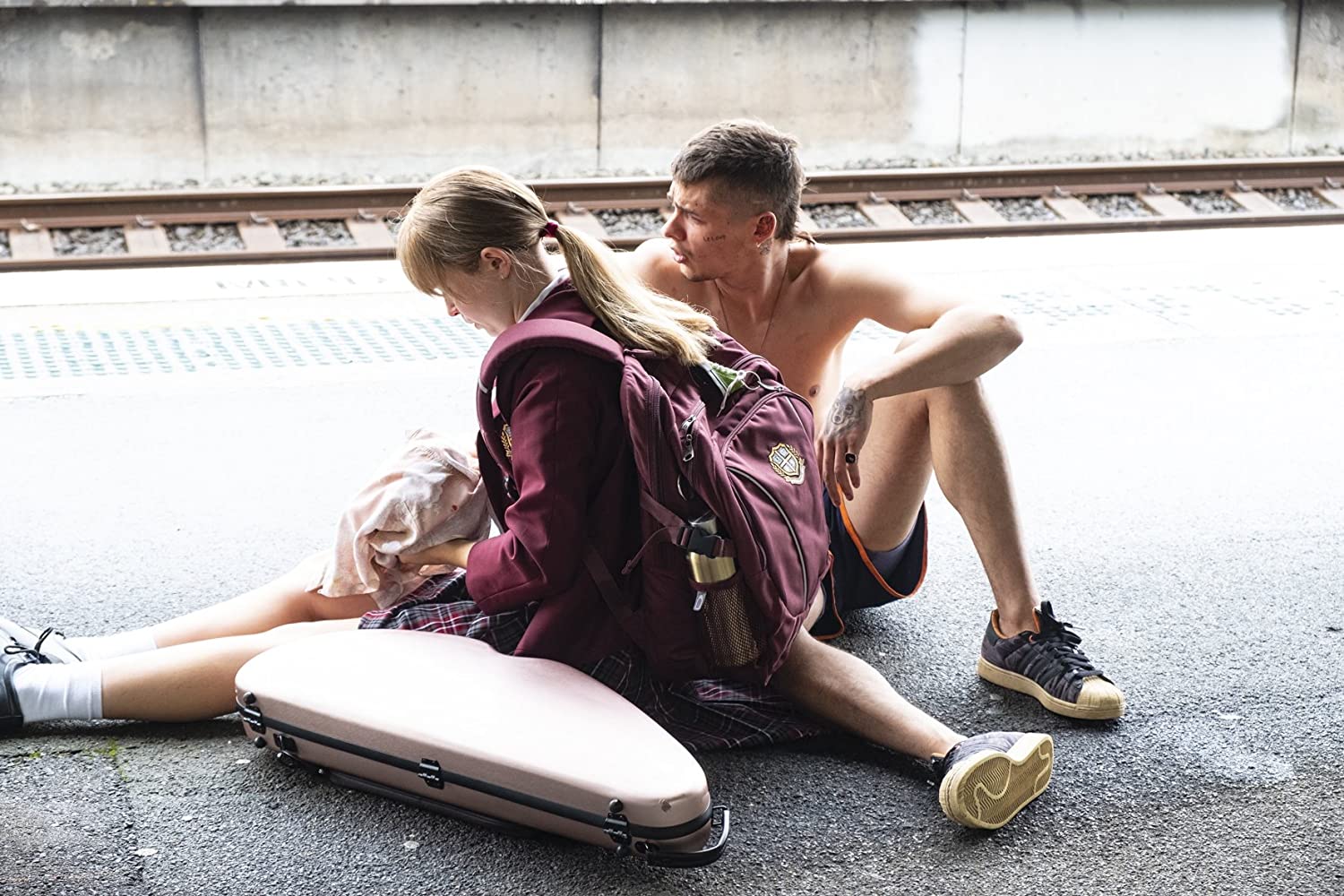 That's what makes it such an overwhelming, exhilarating experience. Murphy's is a movie that bursts at the seams with frenzied life. Music plays a pivotal role in setting the anarchic mood, a mix of string-heavy classical and catchy art-pop. These characters – with all of their awkwardness, uncertainty, and really bad ideas – feel like real people. They love each other with an exuberant messiness. None of them know what to do with the numerous challenges that life has thrown their way, but they keep on trucking: four lost souls, dancing together as disaster looms ever closer.
All of the actors are one hundred percent in tune with Babyteeth's unusual vibe. Eliza Scanlen, so impressive playing against a plethora of more established actors in Greta Gerwig's Little Women, is once again heartbreakingly good. It's a rare treat to see Ben Mendelsohn not playing a villain, and he's lovely here as Milla's loving, perplexed father. The whole cast give their characters a clumsy, endearing vulnerability which lends the film a great deal of its unpolished magnetism.
Babyteeth is a wild, unconventional story of love in the face of catastrophe. It's also the best movie of 2020 – which has been, to put it mildly, an unconventional year – so far.
★★★★★