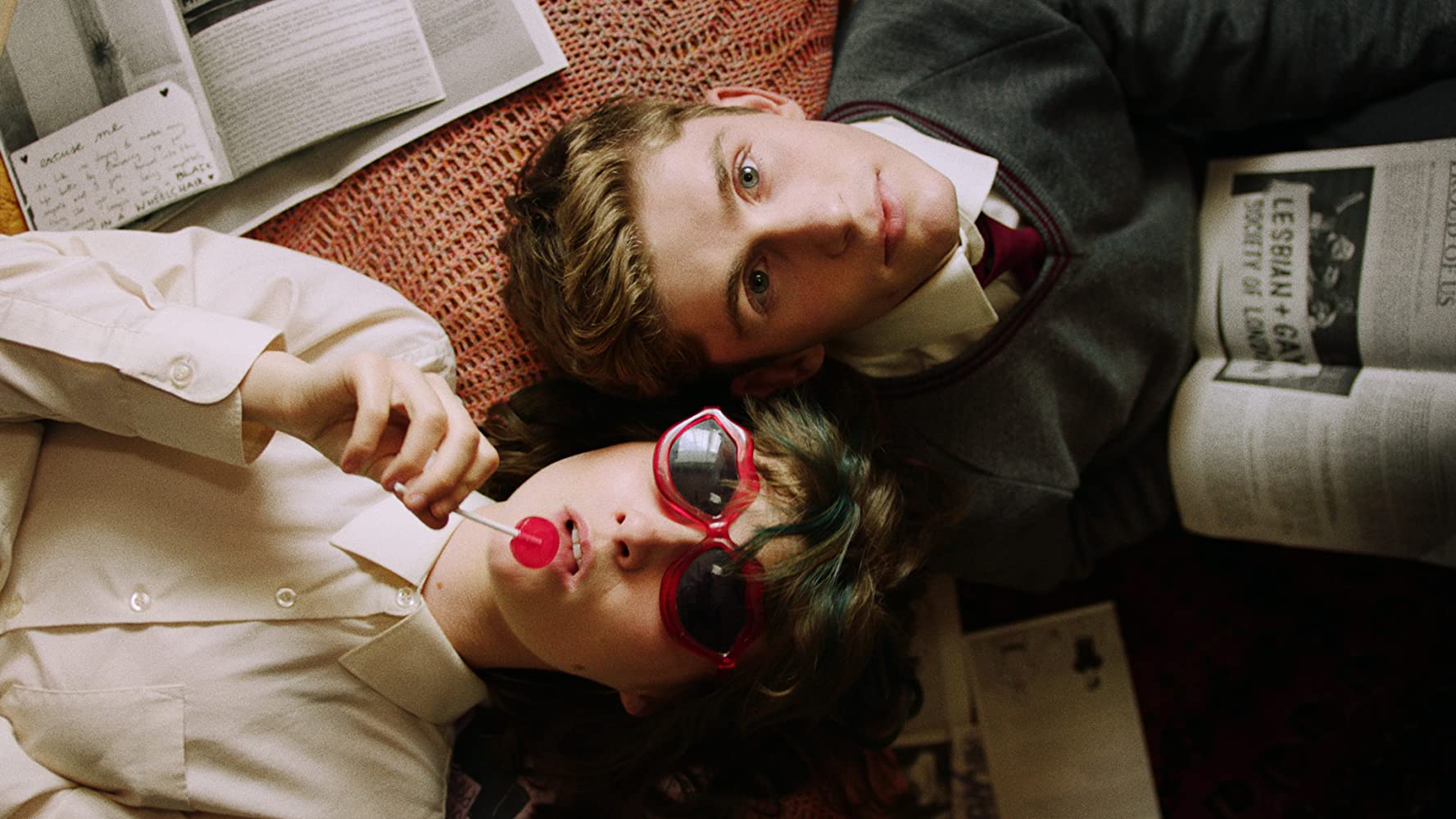 Set in small-town Ireland during the mid-90s, David Freyne's Dating Amber centres on 17-year-old Eddie (Fionn O'Shea) and Amber (Lola Petticrew) as they navigate their final year of school whilst contending with the awakenings of their sexuality. Both Eddie and Amber are in the closet. Amber knows she's gay and she's comfortable with the fact she's attracted to girls, but it's not something she can embrace or acknowledge publicly. Eddie, on the other hand, is in complete denial. He can barely even say the word 'gay' without getting flustered and tongue-tied. Weary of their peers constantly jeering at them, Amber and Eddie stage a relationship to halt the speculation they have to endure.
Amber and Eddie are both outcasts and loners. Eddie is keen to follow in his father's footsteps by joining the military but he's really not cut out for it. Whilst Amber secretly rents out a caravan to horny teenagers wanting some alone time so that she can save enough money to move to London. Together they share a mutual longing: to feel 'normal' and accepted. Their faux-relationship very quickly blossoms into genuine friendship because they don't have to pretend around each other. They can be who they are for the first time in their lives. Their beard deal seems like the perfect arrangement, one that will get them through their final year of school without further humiliation. That is until Amber meets a girl who makes her want to stop hiding, forcing Eddie deeper into denial.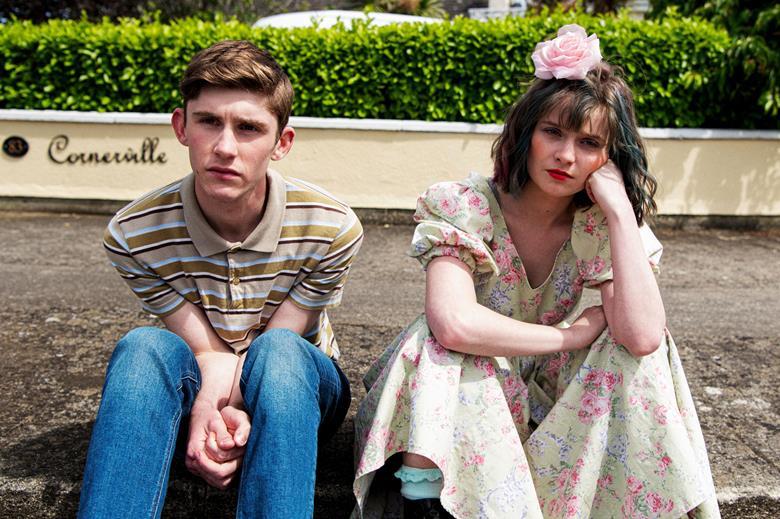 Dating Amber is a witty and hopeful story about the highs and lows of teenage life. These aren't just kids grappling with their sexuality. They're dealing with a bigoted society, arguing parents, loss and bereavement – things that make being who you are and saying how you feel so much harder. Eddie is fragile and unsure of himself; he needs Amber's snarky but wise attitude, her self-assurance and courage to face the hardships of life. But she can't hold his hand forever and part of the simultaneous joy and pain of this film is watching Eddie struggle with how to come out to the world when he can't even come out to himself.
Freyne's script is peppered with wry, humorous dialogue. It balances the confusion and awkwardness of being a teenager with the thrill and optimism of having your whole life ahead of you. Teenagers can be awful. They're often uncouth, insensitive and oblivious – something Freyne captures in Derry Girls style. Yet it's the casting that makes Dating Amber such a quiet gem of a movie. Amber and Eddie don't fit in with any of the other kids their age but together they're kindred spirits. O'Shea and Petticrew bounce off each other with an easy, endearing chemistry. "You're the only boy in the world I'm glad I dated", Amber says to Eddie. This is a rom-com between two friends. Their love is purely platonic but it will still make your heart burst.
With subtle yet superb support from Sharon Horgan and Barry Ward, Dating Amber is a tender and feel-good coming-of-age film that is, in Freyne's own words, "for all those kids who needed to escape to be themselves". A lovely sentiment for a lovely film.
★★★★
Dating Amber is available on Amazon Prime from 4 June 2020