Beauty and the Beast Review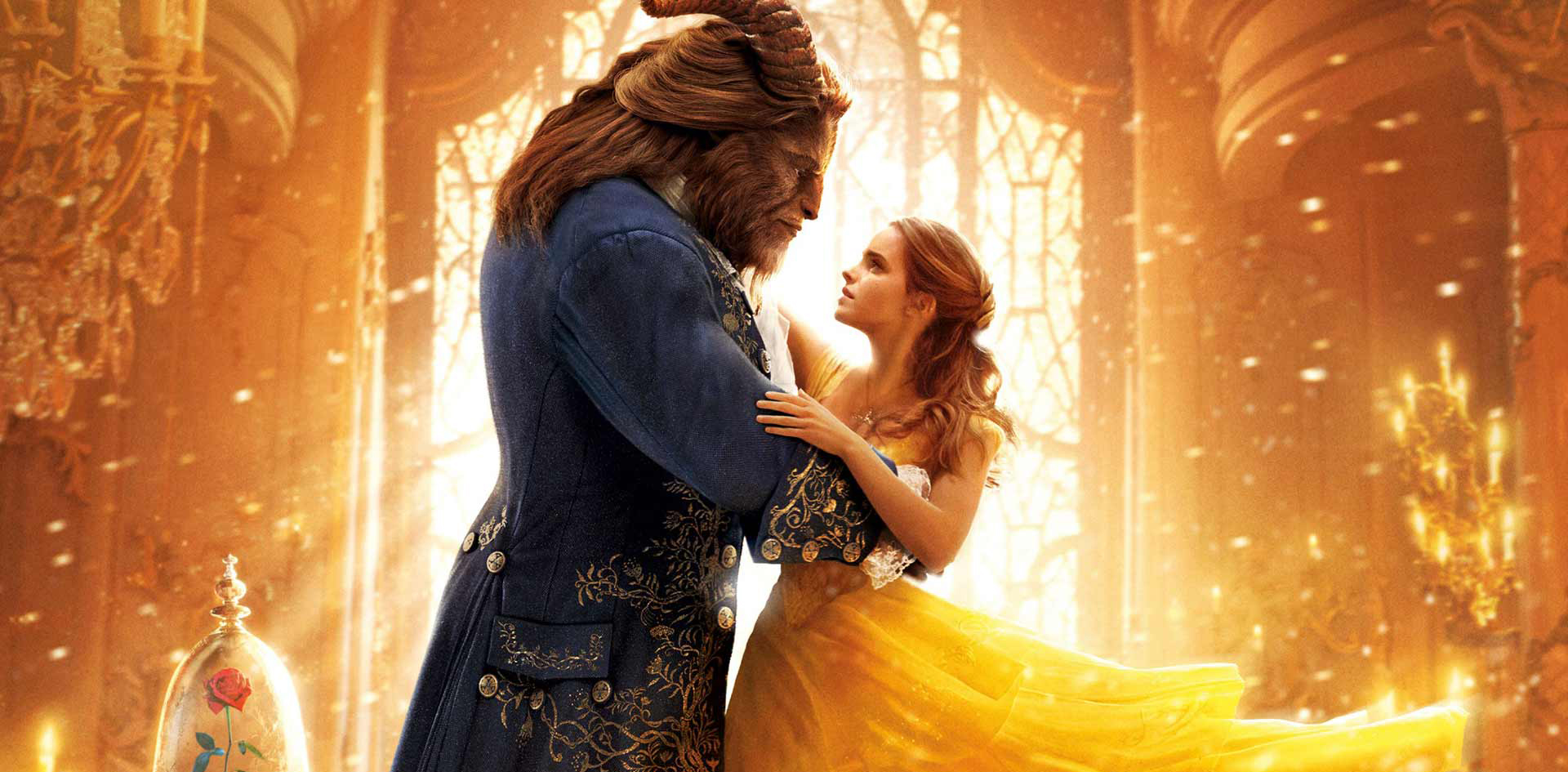 Genre: Fantasy, Musical
Directed by: Bill Condon
Starring: Emma Watson, Dan Stevens, Luke Evans, Josh Gad, Ewan McGregor, Ian McKellen, Emma Thompson
If Beauty and the Beast is a tale as old as time, then you can argue that Disney's latest live-action remake isn't entirely necessary when the 1991 original animated film still exists and is beloved by generations. It was always going to be a tall ask then to ask audiences to watch the same film again 26 years later and swap out the classic Disney style for the veritable CGI wonderland that the Beast and his castle of talking furniture would be. But even while there's a lot of the 129-minute runtime that feels like a scene-by-scene rehash, Bill Condon's Beauty and the Beast still manages to infuse the story with a new sense of magic, wonder and fun. 
Beauty and the Beast is a fairytale through and through, and this live-action remake unabashedly gives itself over to everything that entails. The story itself hasn't changed, but even so everything about this film feels bigger and more detailed, which makes for a film that's gorgeous to look at even if that level of commitment feels largely unnecessary. The sets are lavish, the costumes are sumptuous and the musical productions are delightfully grand affairs and it all works together to deliver that authentic Disney magic and romance we know to expect from films in the studio's '90s renaissance era.
Which is the thing to consider the most about this remake – it feels very much like a 'if it's not broke, don't fix it' kind of deal. Yes, the longer runtime has given the filmmakers more time to delve into their characters' back stories, meaning we open with a prologue that highlights the extent of Dan Stevens' pompous, vain Prince before he was cursed while Belle's (Emma Watson) relationship with her father Maurice (Kevin Kline) is explored in greater depth, both of which are welcome additions to both of their characters.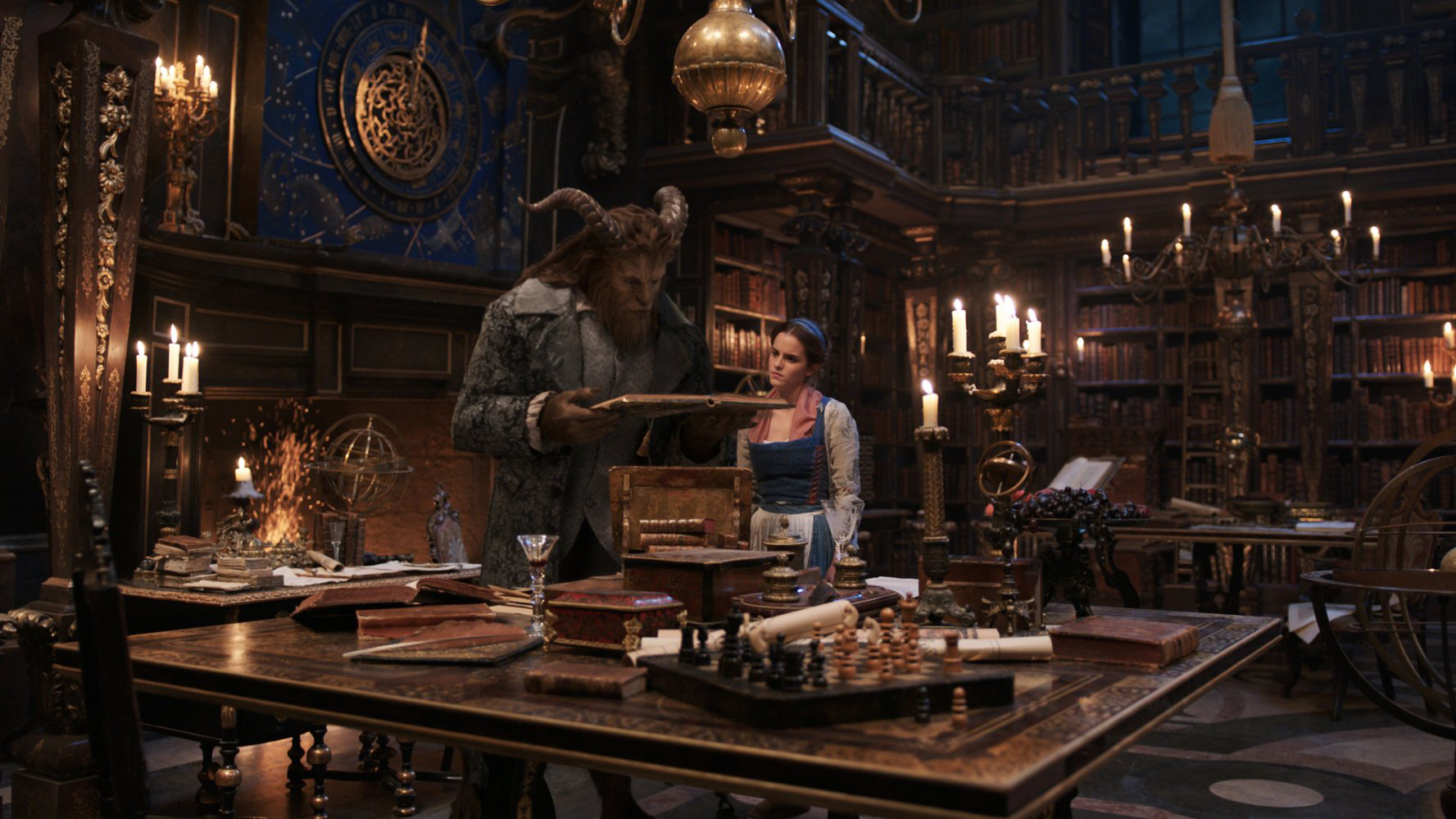 But by and large, the best parts about this film – the parts that leave you with a big grin on your face – are the ones you've seen before and the ones that have been recreated in such larger-than-life form here. And yes, the characters themselves are a huge part of this. As Belle, Emma Watson is surprisingly charming and whatever jarring feeling you get when she firsts bursts into song is soon dampened down as the film goes on and Watson makes the headstrong, isolated and at times insecure character her own. The Beast himself, meanwhile, is given a lot more time to become a person with a history and emotions beyond simply 'in love with Belle' and it's a credit to Dan Stevens that you're fully capable of seeing the man through the Beast even before the final transformation.
When it comes to Gaston and LeFou though, there's no denying that Luke Evans and Josh Gad were cast brilliantly, with both men doing their damnedest to ham up their characters no ends and fully give themselves over to the caricature figures they're playing. Evans' Gaston is wonderfully full of himself in the first half of the movie with just enough hints to his darker side peppered in to render his full villain-mode in the second half deliciously well-earned – and 'The Mob Song' remains one of the standout performances in the film for the sheer horror of it all. As Gaston's sidekick too, Gad is quietly funny and deadpan, and leads the village's tavern in a high energy performance of 'Gaston' that pulls out all the stops, even if it drags a beat too long and skips an iconic line or two.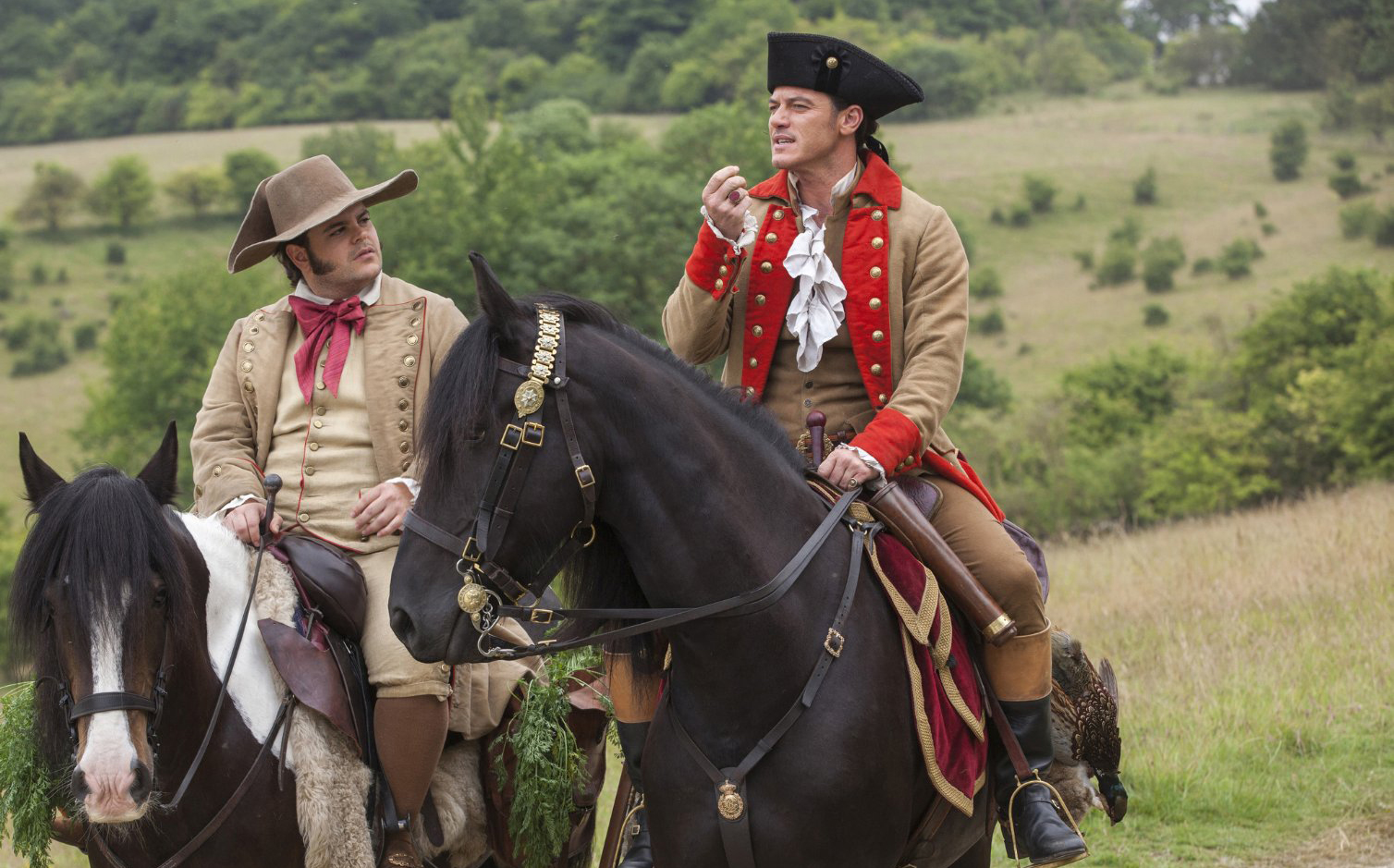 The film is by no means perfect; Watson's influence on Belle is evident, giving the character more agency than her cartoon counterpart ever had, but the changes have such a little bearing on events that it feels like Belle's modern day makeover should have been made less of in order to impress more. The new songs that have been weaved into the film too will never feel seamless to anyone familiar with the original, but they serve a purpose and the Beast's new solo number 'Evermore' in particular fits the feel of the film quite nicely.
So yes, Beauty and the Beast probably didn't need this remake, but if it had to be done they found the right cast and crew to see it through. The wonderful world crafted in animation in 1991 is a little harder to swallow when it's all rendered in CGI but it certainly doesn't take away from any of the joy of watching the story unfold. This film is a visual spectacle and gorgeously romantic – but best of all, it lost none of its Disney magic in the jump to live-action.
★★★★