Author Letter: Nic Stone on the inspiration behind her YA novel Dear Justyce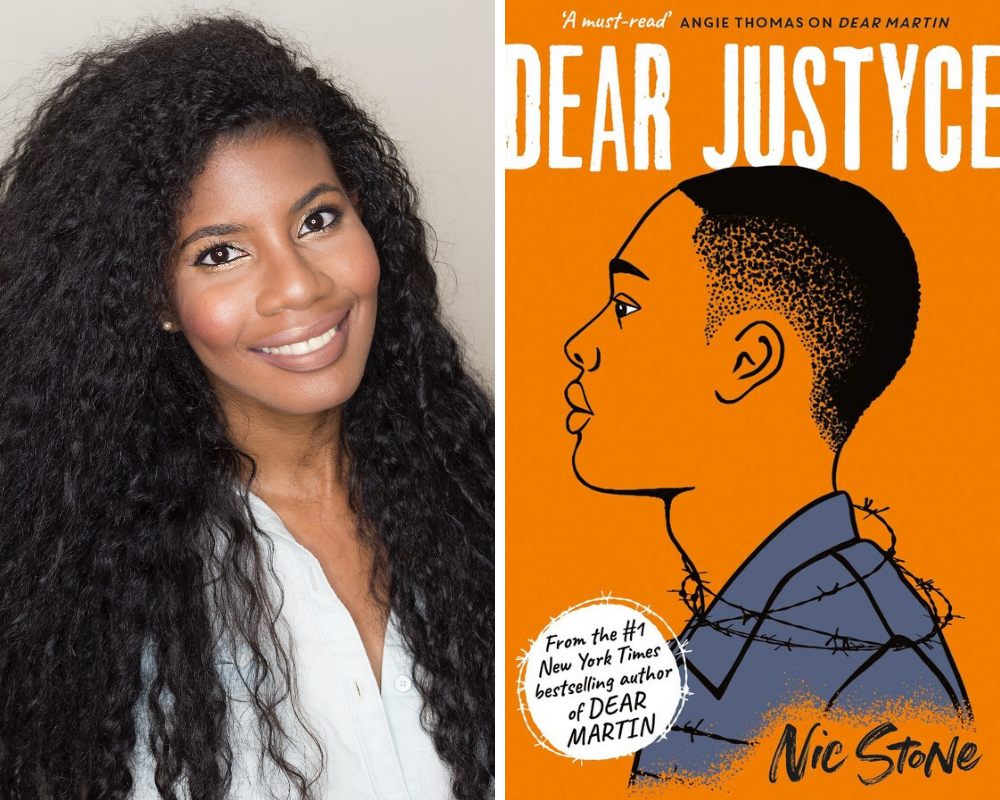 In this author letter, published in Dear Justyce, author Nic Stone writes about the inspiration behind her new YA novel.
I didn't really intend to write this book.
Sound familiar? It should. It's what I say about writing Dear Martin. It's as true now as it was then, though my reasoning's a little different: when I closed the back cover of that story, I told myself I was done with Justyce McAllister and the world he inhabited. He'd reached a place of relative peace and come to a deeper understanding of his role as the captain of his own life ship. I felt good, as a book mom, about setting him free to decide where he was headed next and how he'd get there.
But then came the day I received a set of text messages from a pair of boys I'd met because of Dear Martin— and grown to respect and admire. It went like this (literally):
D: Aye guys.
Z: Whassssuppp
Me: FAVORITES!
D: I've been thinking . . . maybe, just maybe . . . You should make a book about us.
Z: Yessss
D: Like black kids, you know . . . Not like Justyce. Cuz Justyce had hope. He went to a good college.
Me: Tell me more.
D: We don't go to good colleges. We don't have a perfect family like everybody else.
Z: That's facts.
D: Honestly, we don't even know if we'll live past the age of 18.
Z: This stuff me and D go through every day.
D: You probably can't put it all in a book . . . but mannnnn.
Z: And we got family and friends locked up and everything.
D: I know people will listen. You're our voice.
Since that conversation, I've had the privilege of meeting many boys and girls who are very much not like Justyce. Who aren't high-achieving and headed toward blindingly bright futures. Who don't nail their SATs or win debate state championships. I've met them, not at preparatory academies or Ivy League universities, but in "alternative" schools and juvenile detention facilities.
Which made me realize that while Justyce's story might've come to a satisfactory conclusion (for me, at least), there was someone else— a different character— whose story had not: Vernell LaQuan Banks Jr.
If you don't remember him from Dear Martin (or haven't read it), don't worry: you will.
He has a story to tell you.
Dear Justyce is published by Simon and Schuster Children's UK on 6 October 2020