When thinking of strong heroines in mystery fiction the usual characters spring to mind: Lisbeth Salander, Precious Ramotswe, Tuppence Beresford, even Jane Marple. However, none of these strong, capable women are quite like Veronica Speedwell, the brave and brilliant protagonist in Deanna Raybourn's A Curious Beginning, the first book in a new Victorian crime series.
Veronica is not a detective by trade, rather she's a lepidopterist and adventurer who becomes an amateur sleuth quite by chance when she finds herself caught up in a murder investigation. The setting is England, the year 1887, and Veronica has just buried her spinster aunt. She's alone in the world for the first time in her life but it doesn't bother her. With another quest already in her sights, Veronica is looking forward to resuming her globetrotting, hunting butterflies and flirting with exotic men.
Unfortunately for Veronica, a dangerous plot is brewing that threatens not only her occupation but also her life. When she finds an intruder rifling through her late aunt's cottage, Veronica is saved by a mysterious German baron who knows more about Veronica's past than she does. The baron places Veronica in the temporary care of his friend Stoker, a grouchy, hostile and reclusive natural historian with a penchant for taxidermy.
Veronica has so many questions about her past, about the mother and father she never knew, but before she has a chance to voice them, the baron is murdered and his secrets die with him. And so Veronica and Stoker go on the run, hiding from dangerous men, whilst evading the authorities who believe it was Stoker who committed the murder.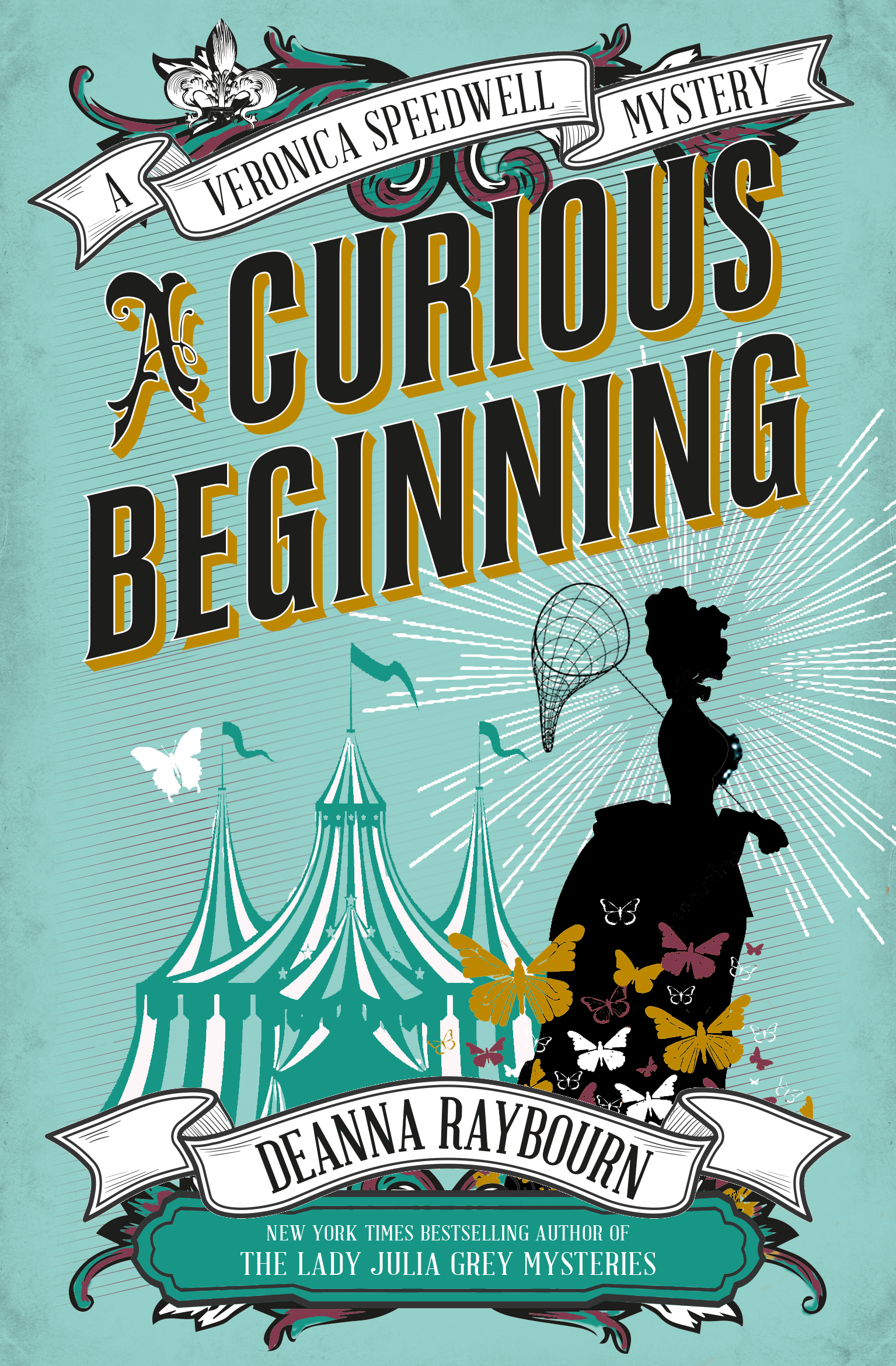 Stoker promised the baron he would protect Veronica with his life and he fully intends to do that or die trying. He 'abducts' Veronica and takes her to a travelling freak show so that they can hide out in relative safety whilst they try to work out who killed the baron, who's trying to capture Veronica and why she's so important.
Of course, headstrong Veronica doesn't believe she's important, in fact she doesn't think she's in any danger whatsoever, or that she's connected to the baron's murder, which makes Stoker's mission to keep her safe all the more difficult. This is where the fun of the book comes in. Whilst the baron's murder is the catalyst for all the other events that happen, the most fascinating and entertaining element is Stoker and Veronica's volatile partnership.
Veronica is the best type of heroine; bold, brainy, a little bit cheeky and quite devilish when she wants to be. She's feisty but kind, a lover of nature and of life in general. She relishes a challenge and God help any man who tells her she can't do anything because she's a woman. She delights in the opportunity to rile Stoker, who reacts predictably by getting angry, storming off and sulking for the rest of the day.
Raybourn's writing is clever and captivating; I couldn't put this book down. It might be set in Victorian times but it's far from old and stuffy. This is down to the characters and their dialogue, which is often so comical I laughed out loud. I adored Veronica and Stoker's unpredictable relationship and the way they developed a natural respect for one another as the story progressed. Trying to piece together the mystery surrounding the baron's murder and Veronica's parentage was like a game of Cluedo; mysterious, unexpected and fun.
I genuinely felt sad when I finished the last page; I wanted to carry on Veronica and Stoker's journey because this certainly isn't the end. Like the title suggests, this is just the beginning, and a curious one at that.
★★★★★
A Curious Beginning was published by Titan Books on 2 October 2015.