Trixie Mattel – Two Birds Review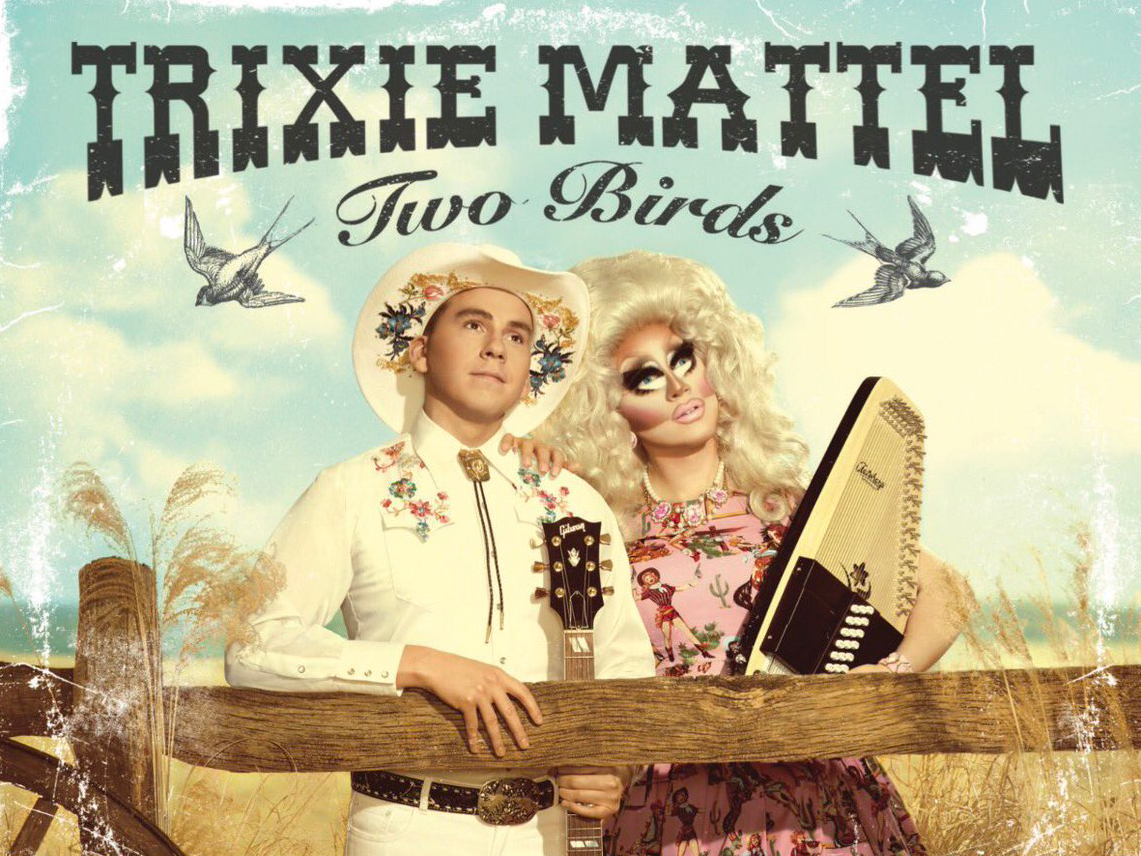 If you're a RuPaul's Drag Race fan you'll know Trixie Mattel, the Barbie doll drag queen who – in my opinion – was wasted on the show. Since season 7 ended, Trixie has become known for her sharp wit and hilarious YouTube show with fellow queen, Katya.
Us RPDR fans are used to 'Ru girls' releasing albums, they're usually packed full of club friendly tracks of questionable quality with a smattering of bangers. But what you get from Trixie's album is entirely different, and it sure is refreshing.
Putting the album on and getting onto the packed double decker bus on my daily commute, I wasn't quite prepared for what flooded into my ears. This album is the perfect slice of country/bluegrass Americana. It explores the familiar themes of the loneliness of the road, with the added angle of how playing a character can really take a toll on a performer.
https://www.youtube.com/watch?v=wAE9AbC_w_E
The single released last week, 'Mama Don't Make Me Put on the Dress Again', is a definite highlight, a singalong hit that harks back to Dolly's best, whilst 'I'll Wear Your Ring' is a tear-inducing ballad with its rising fiddle and delicate harmonies that pull at the heart strings.
This album is an unashamed and unapologetic love note to country music. The snark of Trixie's comedy is replaced with the sensitivity of Brian Firkus and it beautifully showcases the musical talent underneath the makeup.
★★★★