Book Review: The White Road by Sarah Lotz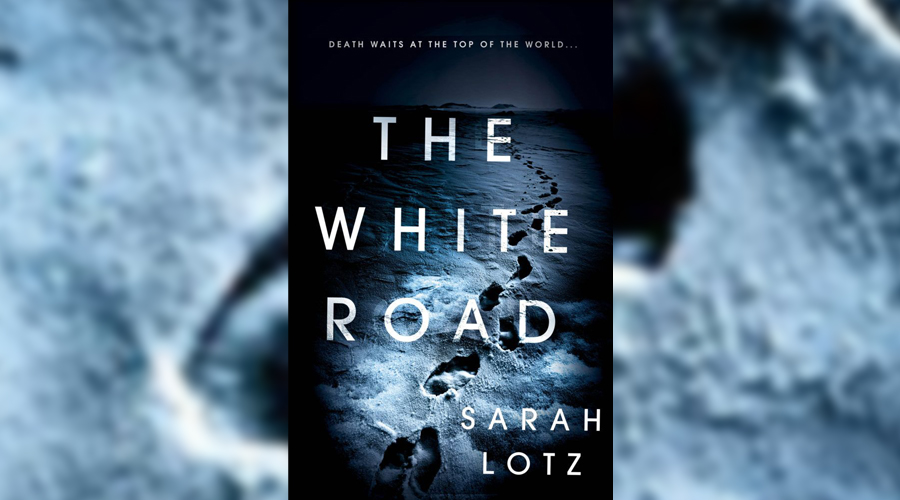 Just to get it out of the way, Sarah Lotz is one of my favourite contemporary horror novelists. I think, after Stephen King she is one writer who nails 'urban horror'. She is also a highly gifted writer who cleverly incorporates witty quips, dry humour and philosophical musings in her solid, plot-backed narratives. The White Road is somewhat a departure from her previous two books, The Three and Day Four. Here her approach is more introspective and the horror element is more psychological than supernatural. Rest assured, if you enjoyed Lotz's previous novels, you're in for another gripping read.
Simon is an adrenaline junkie who, along with his friend Thierry, runs a site featuring ludicrous listicles and accounts of appalling experiences. His adventurous streak takes him on reckless trips which he documents to get more hits on his website. On one of these trips, he goes to the treacherous Welsh cave called Cwm Pot to film the bodies of the guys who died there a couple of years back. Simon makes this journey with his strange and clearly deranged guide, Ed. This trip gets more sinister with time as they manage to find the corpses (who Simon films) and Ed ends up dying under mysterious circumstances with Simon barely managing to escape alive. But has he brought back a presence with him?
After the success of this video, Thierry convinces Simon to climb Mount Everest and film the bodies of the dead who died en route to the summit. The bulk of the book relates his experiences at the base camp, interspersed with diary entries of Juliet, a mountaineer who's increasingly aware of a malevolent presence around her during her last fatal endeavour to scale Everest. Simon chances upon her journal entries and is unsettled when he realizes just how much his own experiences mirror those of Juliet.
Our protagonist Simon is a slimy, opportunistic man who would stoop to any low to make a quick buck. However, the uneasy inkling he starts to get – that he's being shadowed by someone after returning from the cave – makes him do some soul searching before it gradually makes him lose his mind. Needless to say, by then it's too late.
Lotz expertly orchestrates the creeping dread that builds throughout the course of the story. It is one of those disturbing, intuitive feelings which makes you look over your shoulder, something much more palpable than a supernatural entity. Lotz seems to be heavily inspired by T. S. Eliot's poem The Waste Land, which is regularly referred in the story and from which the title of this book is derived. Juliet frequently writes these lines in her journal to express what she is feeling:
Who is the third who walks beside you?

When I count, there are only you and I together

But when I look ahead up the white road

There is always another one walking beside you
Who is the third who walks beside you? is repeated often in the book and serves to accentuate the sense of lingering menace that is discernible and intensifies as Juliet and Simon feel precariously close to a mental breakdown. It lends a haunting and macabre mood to the writing which goes beyond the hackneyed idea of an evil spectral force at work.
This Third Man Factor is actually commonly reported by people after traumatic experiences in real life, specifically by climbers. T. S. Eliot wrote those lines after finding out about the explorer Shackleton's tale of being shadowed by a ghostly figure in the Antarctic. Juliet later on realizes that Shackleton's 'Third Man' was a benevolent presence but Lotz has a malicious take on this phenomenon. I think it was a shrewd move on Lotz's part to base the premise of her story in reality as it adds a strikingly different dimension to what really accounts as horror. At some points this third presence, for me at least, stood as a metaphor for our inner demons and the hidden guilt that gnaws at us. These ghosts of our past become even harder to ignore in secluded, life threatening situations as in mountaineering, which is what the characters experience in the book.
The White Road is a spine-tingling thriller that combines unnerving psychological horror with a moving tale of a grieving son and his mother. This is a superbly crafted, chilling novel from Lotz with ambiguity being its strongest suit which, even months after you've read it, niggles at you and makes your skin crawl. Her writing evokes a palpable sense of dread which defies you to read on, while her hypnotic narration compels you to keep turning the pages.
★★★★★
The White Road was published by Hodder & Stoughton on 4 May 2017