Thérèse Raquin – Emile Zola Review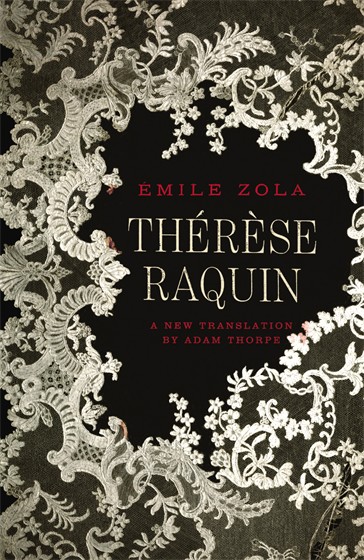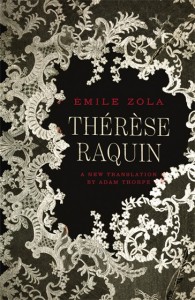 Released: 2013 (First published in 1867)
Being a huge fan of the BBC1 period drama The Paradise, a charming adaptation of Emile Zola's Au Bonheur de Dames, I was intrigued to read his fourth novel, Thérèse Raquin. Whilst the narrative lacks the charm of the Paradise adaptation and the characters are significantly more flawed, it's very much of its time and, with that in mind, it's a heady piece of 19th century fiction. Translated and annotated by Adam Thorpe, it's an old-fashioned tale of desire and murder set against a picturesque Parisian backdrop and, if nothing else, it will acquaint you with French life in times gone by.
The story follows the exploits of Thérèse, a young woman whose bland marriage to her Cousin Camille forces her into the arms of another man, specifically Camille's friend and colleague, Laurent. Whilst the two embark on a feverous affair, Camille becomes nothing more than an obstacle stopping the two secret lovers from being together. And so a wild murder plot begins, with consequences neither Thérèse nor Laurant could have foreseen. Instead of falling happily into each other's arms after the murderous deed is committed, Thérèse and Laurant are haunted by the memory of sickly Camille – a memory that eats away at them and kills their passion. Desire and lust turns to contempt and distrust, as the mere sight of each other becomes a pain neither want to endure. As the book progresses Thérèse and Laurant slowly destroy themselves with guilt and bitterness, until the thing that once connected them ceases to exist.
Thérèse Raquin is certainly not a love story, far from it in fact. It's more of a study of the human condition, treating its central characters as beasts driven solely by instinct, rather than people who have the ability to reason. As such I was never truly able to connect with the characters or care about them, seeing them as objects rather than people. I felt like an outsider looking in, when all I really wanted to do was jump into the story and lose myself.
It's difficult to understand Thérèse and Laurent's selfish and impulsive actions. Thérèse is strangely submissive until she begins her affair with Laurent; this quiet docile creature suddenly becomes animated like a wild animal in a single moment, all because of a man who doesn't appear to have much going for him. This sudden change in Thérèse's personality gives the reader literary whiplash. Perhaps this was what affairs were like in the 1800s, where divorce was not the easy option it is now. Short of running away or death, women became trapped in loveless marriages and were forced into these passive roles as the wife and mother. Rather than feel sorry for Thérèse, I felt oddly indifferent to her, likewise with Laurant.
Zola relied heavily on his lengthy descriptions to convey the story, something that was a particular trait of the time. It struck me how very little actual dialogue there was, whereas the descriptions of locations and emotions could go on for pages with very little relief. These intricate descriptions did become slightly tough to wade through, giving the story a heavy feel throughout. It's an intriguing story though, making you wonder why these characters committed such heinous crimes if they weren't capable of living with the repercussions. In the end it was all for nothing.
This vintage classic hardback, with its gorgeous lace-look cover, is an enjoyable book for those who are partial to 19th century literature, even more so for fans of the likes of Zola and Victor Hugo (Les Mis). Adam Thorpe has clearly done an excellent job in his translation and the extensive introduction helps to give the reader a sense of place and time, as well as an insight into Zola himself.
Soon to be released as a film adaptation starring the exceptional Elizabeth Olsen as Thérèse, Harry Potter's Tom Felton as Camille, and American Horror Story's Jessica Lange as Madame Raquin, Zola's material makes for excellent adaptations and I can't wait to see this one.
★★★