Code – Kathy Reichs & Brendan Reichs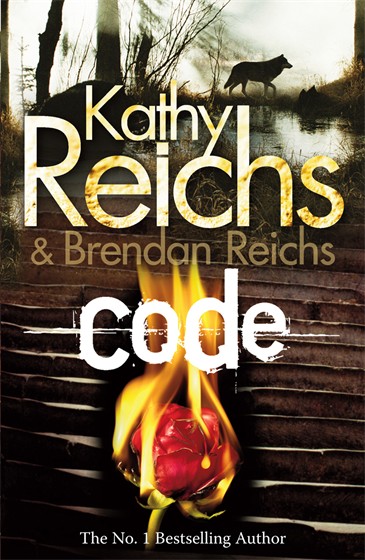 Released: 2013
Code, part sci-fi and part fantasy, is a story about a gang of four friends who discover a strange box buried in the ground which sets them on a trail of time-critical clues and puzzles, where failure at any stage will result in terrible, death-dealing consequences.
Set in South Carolina, the four teenagers find themselves on a seemingly innocent treasure hunt which turns into a race against time to prevent a mass murder. Pitched against the mysterious Gamemaster, they follow a trail of complicated clues, but as each one is solved they realise they are always one step behind. They are endowed with a strange, telepathic power which aids them in times of danger, but it seems they are still no match for the Gamemaster, who manipulates them towards his final act of destruction.
This novel is the third in the Virals series. To gain the most from this book you really need to have read the first two books. Without this, it took me nearly half way into the adventure before I started to get to know each of the four main protagonists. There are only scant references to the special, accidental gift that links the four, and the story is written in the first person by 14 year old Tory Brennan, the only girl in the gang. This singular viewpoint blocks you from knowing how each character responds and reacts to events and to each other, and I found this frustrating. An excellent storyline was not capitalised on because of the limited first-person narrative which turned it into lightweight storytelling. The suspense and tension could have been so much more powerful but was spoilt by its shallow treatment. The difficulty experienced by the authors was evident when chapters 42 and 52 suddenly switched to the third person narrative to fill in some gaps; a clumsy device that broke the flow for me.
I did actually enjoy this book because the final seven chapters redeemed it. The writing suddenly became alive, tense, and superbly descriptive. The final scenes acted out in the teeth of a hurricane brought the book alive – I just wished the whole book had been written at this pace and in this style.
This book is not a serious read for the general adult market but is an excellent choice for the Young Adult sector.
★★★