Theatre Review: 15 Heroines – The Desert, Jermyn Street Theatre online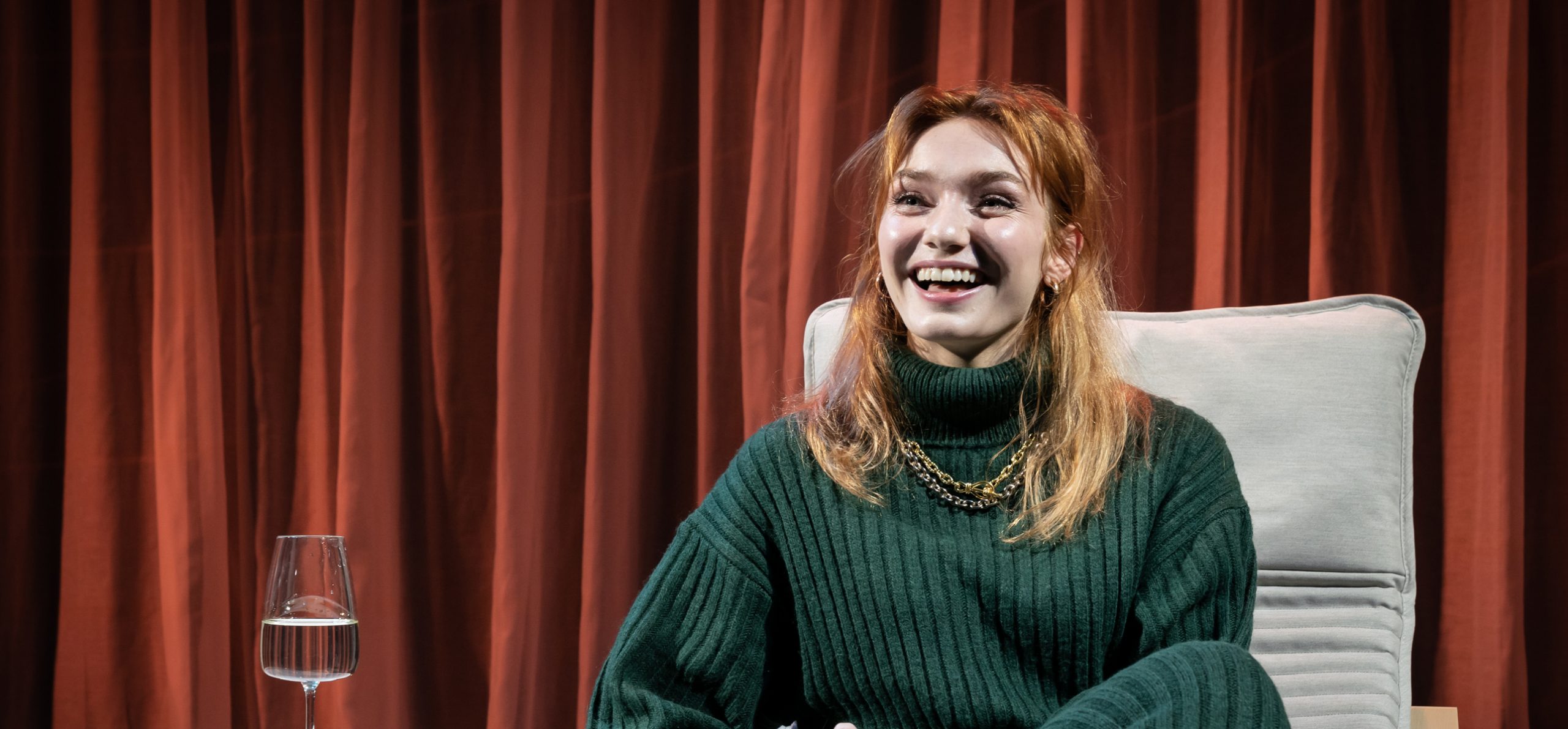 Adapting from the Heriodes of Ovid, Jermyn Street Theatre bring together a set of five mythical women with their own stories to tell. In this online theatrical film they are abandoned and angry, alone in The Desert. It's refreshing to get provocative perspectives on some complicated legends.
It kicks off with The Striker, a colourful scene where modernity has been cranked up to eleven. April De Angelis reimagines Hercules as a brilliant footballer caught up in the Strictly curse. Indra Ové is his dedicated wife Deianaria, left alone to hold a press conference by a drinks trolley with a nasty secret to spill. She's glamorous and sharp tongued with a taste for wine and revenge. The script is full of smart references and poisonous words as the performance delves into the dark heart of a woman scorned.
Dido seems to handle being dumped more calmly in The Choice. Rosalind Eleazar exudes serenity as she details a lifetime of accomplishments in city building and mathematics, happy to ignore the tiresome nature of man. The arrival in Carthage of fellow refugee Aeneas changes her mood to romantic but then his inevitable departure can only mean bitter recriminations. This is a well-crafted monologue by Stella Duffy, moving from self-confident to loving and ending with a potent rallying cry against the Gods.
There is another sharp shift in staging in A Good Story, a chat show on which Canace has come to discuss her relationship. The daughter of Aeolus, God of the winds, she starts with an unusual approach full of joy. In responding to the unheard questions she gradually shifts the tone, trying to set the record straight and pushing against shame. Eleanor Tomlinson moves from cute confessional to awkward confrontation. Isley Lynn has injected enough mystery into the script to create a great jumping off point into a knotty family.
Surroundings are starker in the prison cell where Hypermestra awaits her fate in Girl on Fire. King Danaus has ordered his fifty daughters to kill their husbands, she is the only one to refuse and so must stand trial. Nicholle Cherrie performs Chinonyerem Odimba's script with youthful energy, breaking into song to keep her spirits up. Her life story is full of the usual dread where women are cursed by the dishonour of men. Here she takes the chance to speak a defiant truth and let the chips fall where they may.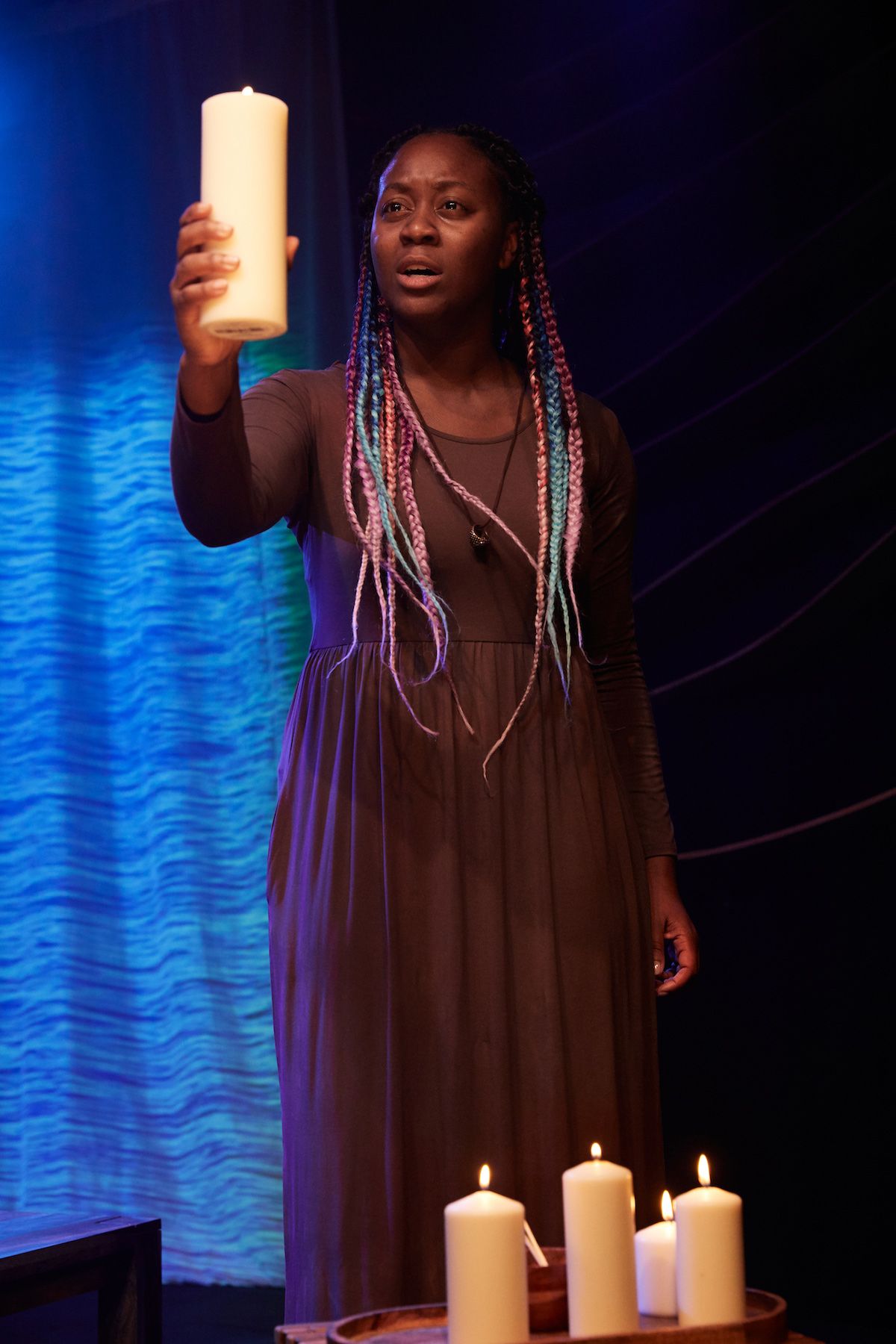 Finally we arrive in the bedchamber of a tearful Sappho played by Martina Laird. In I See You Now she reflects on a successful career as poet and singer, a life full of sequins and love. Now relationships have turned sour and she is feeling rejected. Lorna French writes about the effects of a hostile environment after a lifetime of celebrating Britain. Any hints of musical tenderness are swiftly replaced with sadness and anger at the current state of affairs.
Here are a bunch of heroines who find themselves out in the wilderness. These monologues lack the mythical linking thread from other collections but directors Adjoa Andoh, Tom Littler and Cat Robey find interesting variety in presenting each unique story. Fascinating pieces provide good reasons for digging even deeper into modern interpretations and classical tales.
★★★★