Released: September 2015
We've seen it in movies, watched it on TV and read about it in books, but have you ever wondered what you might do if the zombie apocalypse actually happened? Yes? Then this interactive book is for all you Walking Dead, Z-Nation fans.
Preparation is everything when people start turning into flesh chompers, and according to The Zombie Combat Field Guide – ably put together by the Institute for Undead Combat Studies – 'anyone can become an effective warrior against the walking dead'. So roll up your sleeves and prepare to be educated in all things living dead.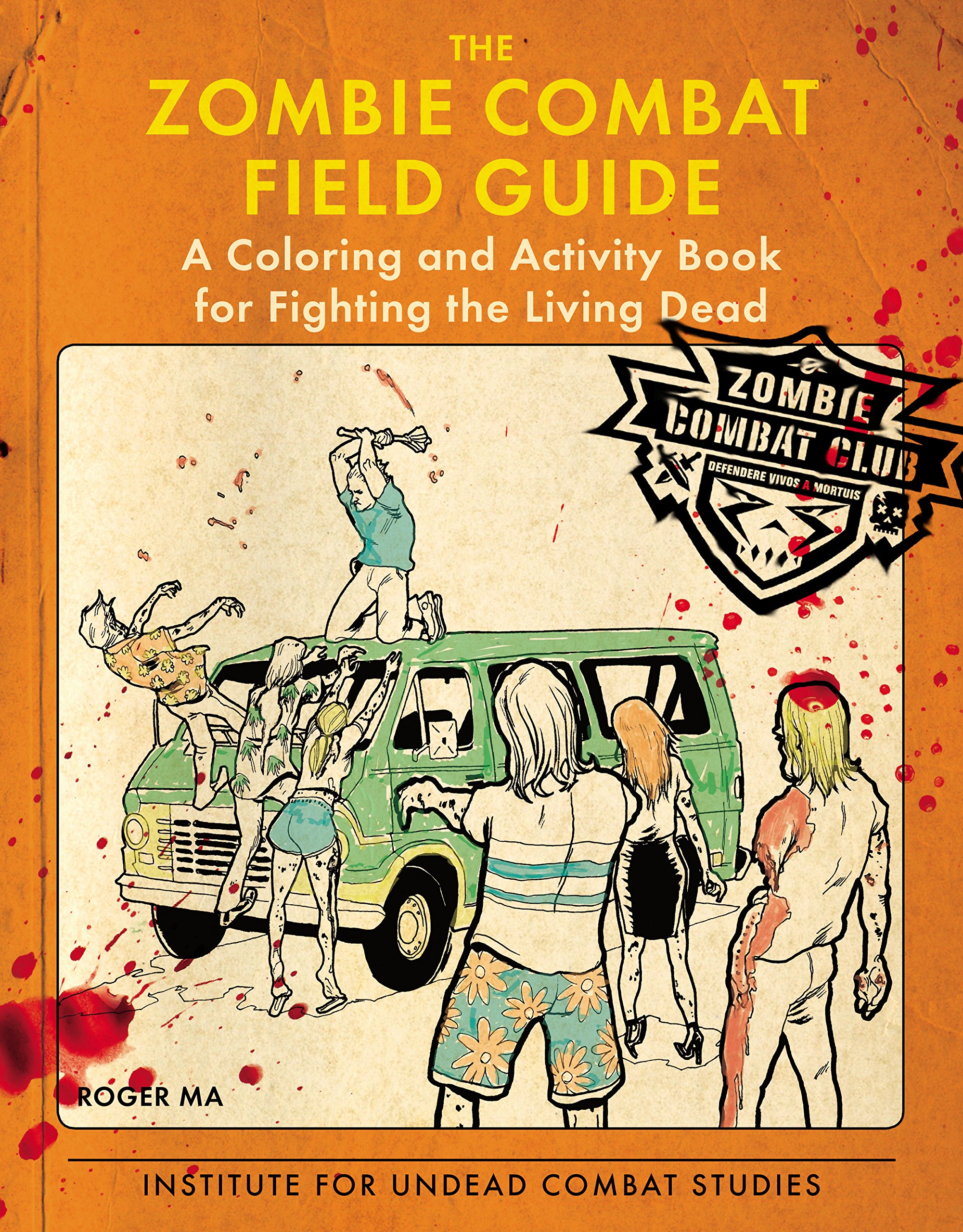 When a book starts its introduction with the sentence 'Just shoot 'em in the head', you know the ensuing content is going to be bold. But Roger Ma's Combat Field Guide quickly refutes any preconceived ideas you have about eliminating zombies. Guns run out of ammunition and they can jam, in other words they're not always a practical option when you're in a stressful, life-threatening situation.
Moving past the inevitable warning that the tips and techniques should never be used against human opponents (just in case you were uncertain…) the book starts with a section about knowing your enemy; understanding their modes of attack, odour and vulnerabilities is key. Knowing 'thyself' is equally important, and the combatant assessment will aid you in evaluating your strengths and weaknesses as a survivor.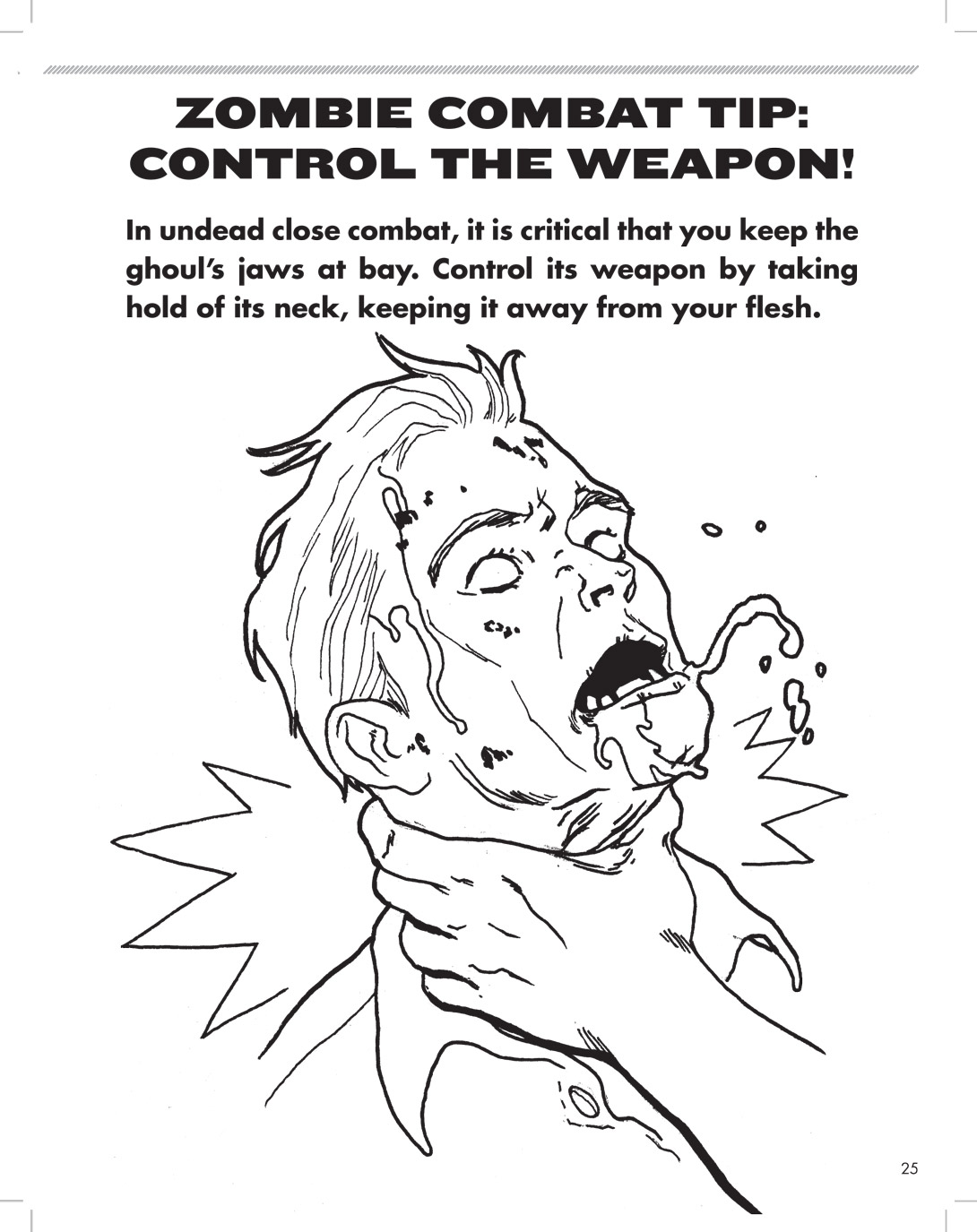 Alongside the absolutely essential fighting tips and advice for staying alive, the book features tongue-in-cheek diagrams, quizzes, fitness & brain exercises and illustrations for colouring in. If you've watched The Walking Dead, you'll know that barns can keep the dead locked inside, but what if you're trapped in said barn with walkers clambering over the hay bed? The section on combatting zombies in the dreaded barn scenario will give you all the advice you need.
A continuation of The Zombie Combat Manual, the Field Guide is a practical handbook for living dead fans, survivalists and would-be warriors. If the zombie apocalypse ever did come, this guide would be a go-to on how to be the last person standing. As Ma, a specialist in hand-to-hand combat against the undead, says, "Study hard. Keep training. Stay Vigilant." With this kind of handbook, prepping for the apocalypse has never been so fun.
★★★★
The Zombie Combat Field Guide £7.99, Michael O'Mara Books