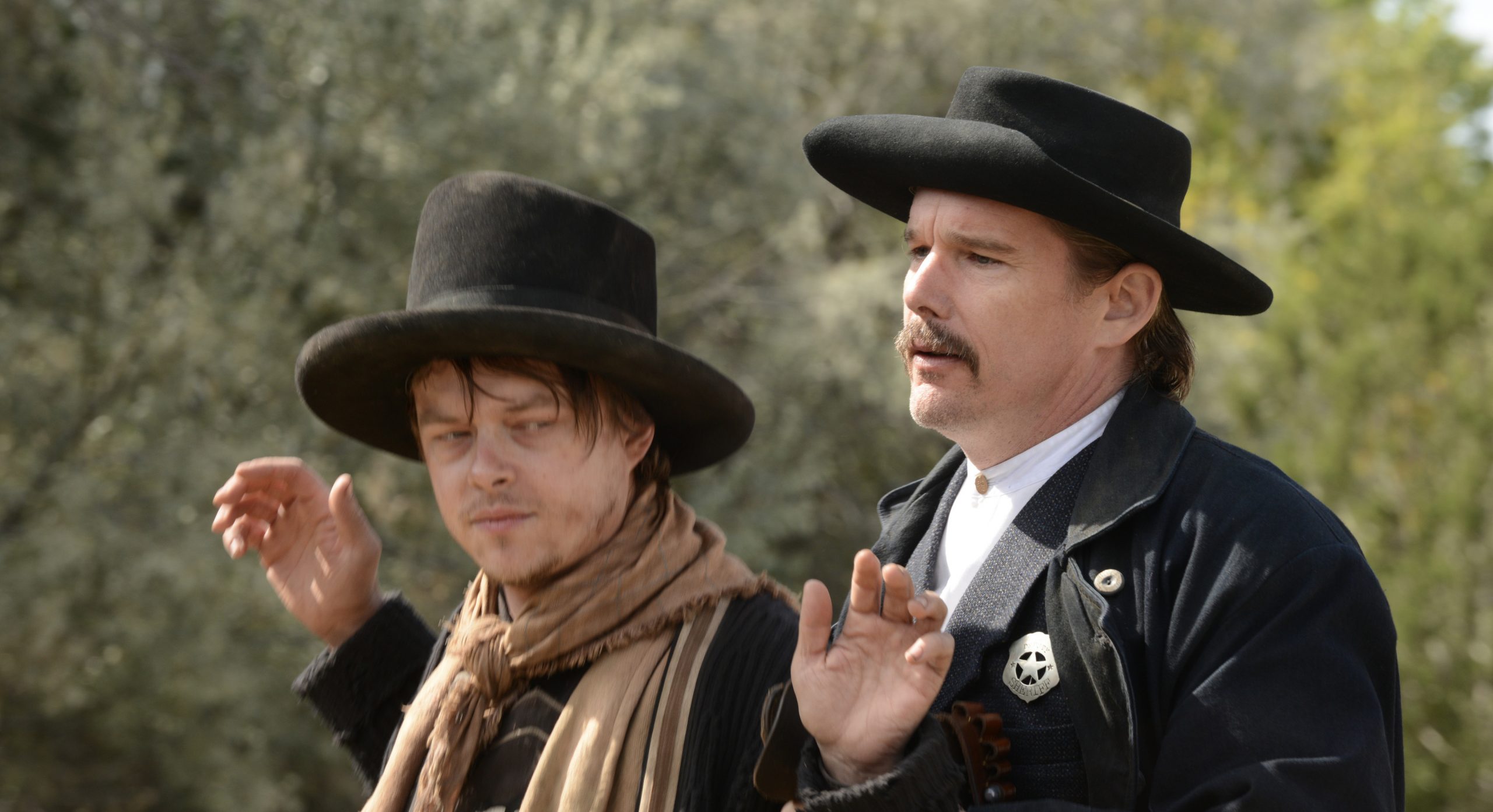 You may not know the name Vincent D'Onofrio, but you will have seen his face. A prominent supporting actor in Hollywood movies for more than thirty years, he's appeared in JFK, Men In Black 2, Jurassic World, Ed Wood, Mystic Pizza and Full Metal Jacket, amongst many others. For The Kid, he steps behind the camera for the first time since 2010's critically mauled Don't Go Into The Woods.
After killing his violent father whilst fruitlessly trying to save his mother, Rio (Jake Schur) goes on the run with his elder sister Sara (Leila George). They are pursued by their vengeful uncle Grant (Chris Pratt). Along the way, Rio and Sara happen to bump into Billy the Kid (Dane DeHaan) who is himself on the run, from Sheriff Pat Garrett (Ethan Hawke). The stories of the legends and the ordinary people melt into each other, leaving everyone involved forever changed.
As is often the case in the films of actors-turned-directors, it's the performances that stand out the most here. They are terrific. There is no actor alive who can play weary like Ethan Hawke, as his lovely, lived-in portrayal of Pat Garrett proves once again. Though he is on screen for less than ten minutes, Chris Pratt's villainous turn is breathtakingly nasty; he makes a much more interesting bad guy than he does a hero. As the titular Kid, Jake Schur holds his own against the wealth of talent around him.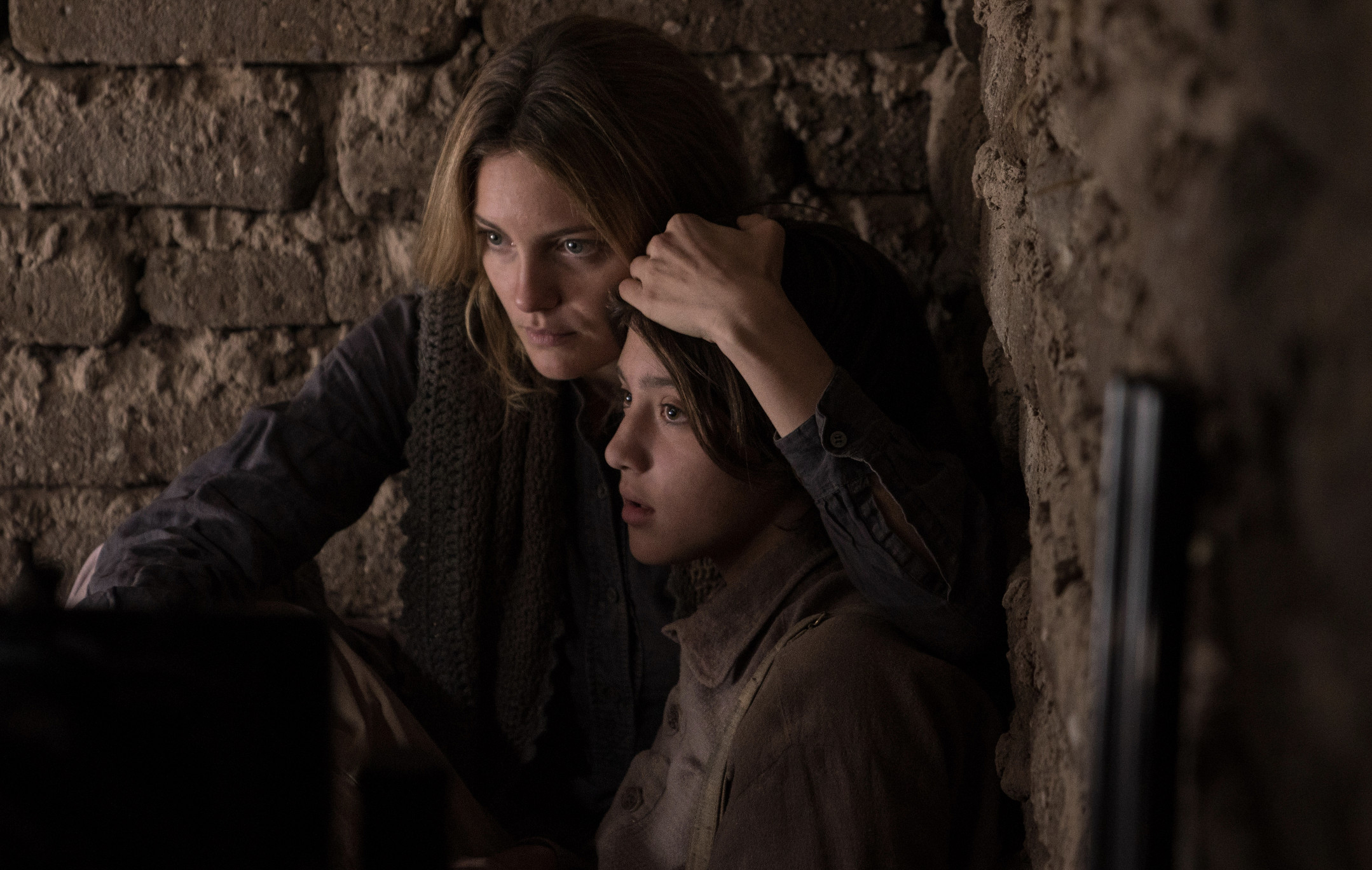 It's Dane DeHaan who runs away with the picture, however. Kyle MacLachlan was once called 'the boy next door, if the boy next door spent too much time in the basement'. If a nineties era Leonardo DiCaprio spent too much time in the basement, he'd have come out looking like Dane DeHaan. He is magnetic as Billy, warm and vicious in equal measure. He paints all the sides of the outlaw with compelling precision; the charming showman, the brutal killer, the lonely little boy who lost his mum too young. It's a wonderful performance. You can't drag your eyes away.
The cast is aided by an astute screenplay that readily wrests nuance from these iconic figures. Billy's multi-faceted personality is perhaps the best example of that – he's one of the most well-rounded movie characters to have graced the screen in a long time. Similarly there's Pat Garrett. It's his mission in life to bring Billy in – and for a long time The Kid plonks us firmly in Billy's corner – but we're never asked to think of him as a villain. He's just a man who sincerely believes that people should have to pay for what they have done. He and Billy are actually rather fond of each other.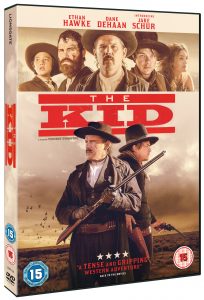 In the centre of this all is Rio, who observes all the happenings with wide eyes. Although it features two western legends, The Kid is Rio's origin story. He kills a man at the beginning of the movie. Billy and Pat have both killed men, and it turned them into vastly different people. D'Onofrio's film questions what goes into the making of a person; is it the actions they take, or how they take responsibility for them? By the time the credits roll, the answer is clear.
Boasting a raft of fantastic performances and a thought-provoking screenplay, The Kid is a real treat. If you didn't know D'Onofrio's name beforehand, you certainly will now.
★★★★★
The Kid is on Digital Download, Blu-ray & DVD from 3 June from Lionsgate UK