The Great review: A witty, profane and lavish royal drama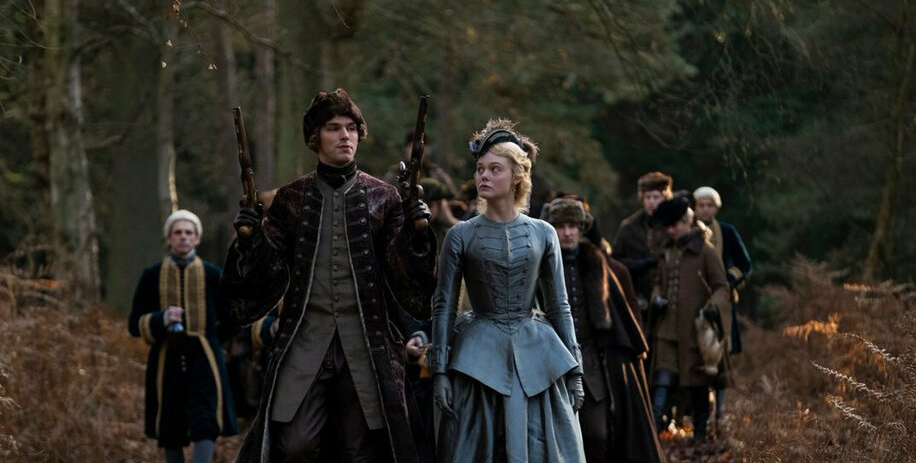 Catherine (Elle Fanning), the dreamy daughter of a financially imperilled Austrian family, is excited to be sent to Russia to marry Emperor Peter (Nicholas Hoult) and bear his heirs. She sees it as an adventure; the chance to make her mark on history whilst she embarks on a great love affair.
Then she meets Peter. Boorish, cruel, and obsessed with his dead mother – he keeps her decomposed corpse on display in one of his palace's vast corridors – he is, to the say the least, not, the man of her dreams. Worse still, because her family are relying on the money they were sent by the court to stay afloat, she can't go home again. So the desperate Catherine, with the help and encouragement of her maid Marial (Phoebe Fox), decides that the sole option left is to stage a coup, and overthrow her detested husband.
The Great is the brainchild of Tony McNamara, best known for co-scribing The Favourite. The two projects share an obvious DNA: both are witty, profane, lavish royal dramas, with an erratic relationship to historical fact (The Great's title card describes the show as 'an occasionally true story'). And, of course, both feature riotous performances from Nicholas Hoult, who seems to have found his calling as a poisonous and immaculately coiffed eighteenth century man. Hoult is the best he's ever been here. Though Peter is a despicable person – some of his actions are so grotesquely awful (a certain dinner party in episode two…) you can't help but emit a horrified laugh-snort – there's an insecurity to his character that makes him quite fascinating. He has a desperate desire for the love of others; despite the wild opulence that constitutes his life, it's the one thing he craves above all.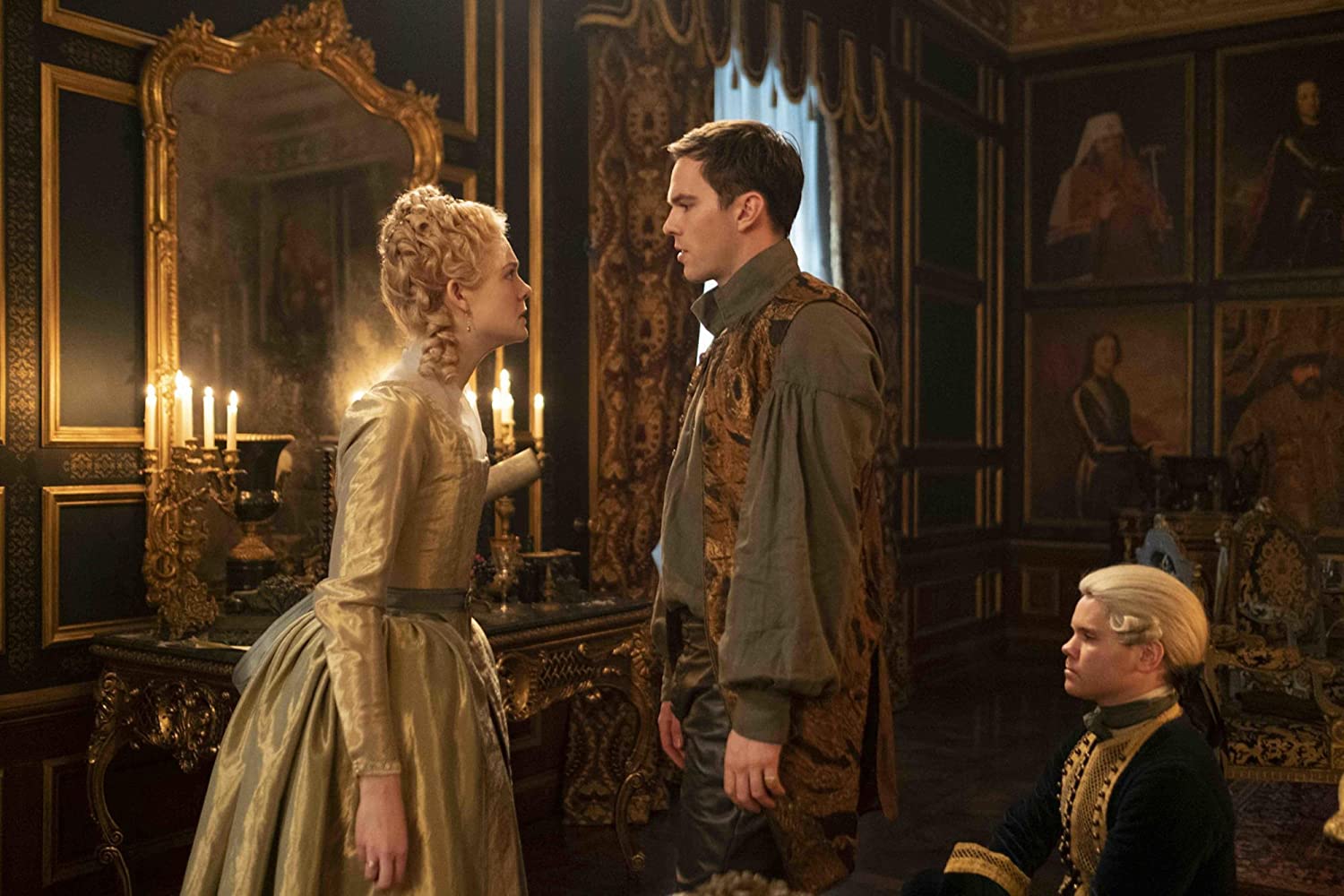 That is just one of the many foibles Catherine has at her disposal in her mission to destroy him. It's clear from the moment we meet her that Catherine is Peter's superior in everything but title, and yet title – in this perverted, hedonistic, power-hungry world – is more important than anything. Title is what enables him to order the court to tend to his every whim. Title is what makes him dangerous. The biggest of the multifarious pleasures that The Great has to offer is this battle between Catherine's wits and Peter's power – a chess match where one of the players has a ferocious intelligence, and the other has all the pieces. History tells us who the winner should be, but considering how loosely the show adheres to history, you can never quite be sure how things are going to play out.
There's so much to love about The Great, far more than the performances of Hoult and Fanning (also hitting a career high), and the lethal game their characters play. There's a talented, diverse supporting cast. There's the deliciously tart dialogue, full of anachronistic profanities and heated repartee. There's the production design and cinematography – hyperextravagance filmed through the most luscious of lenses.
The Great is truly an embarrassment of riches.
★★★★★
The Great will premiere Thursday 18 June, exclusively on STARZPLAY