The Deer Hunter 40th Anniversary Restoration Review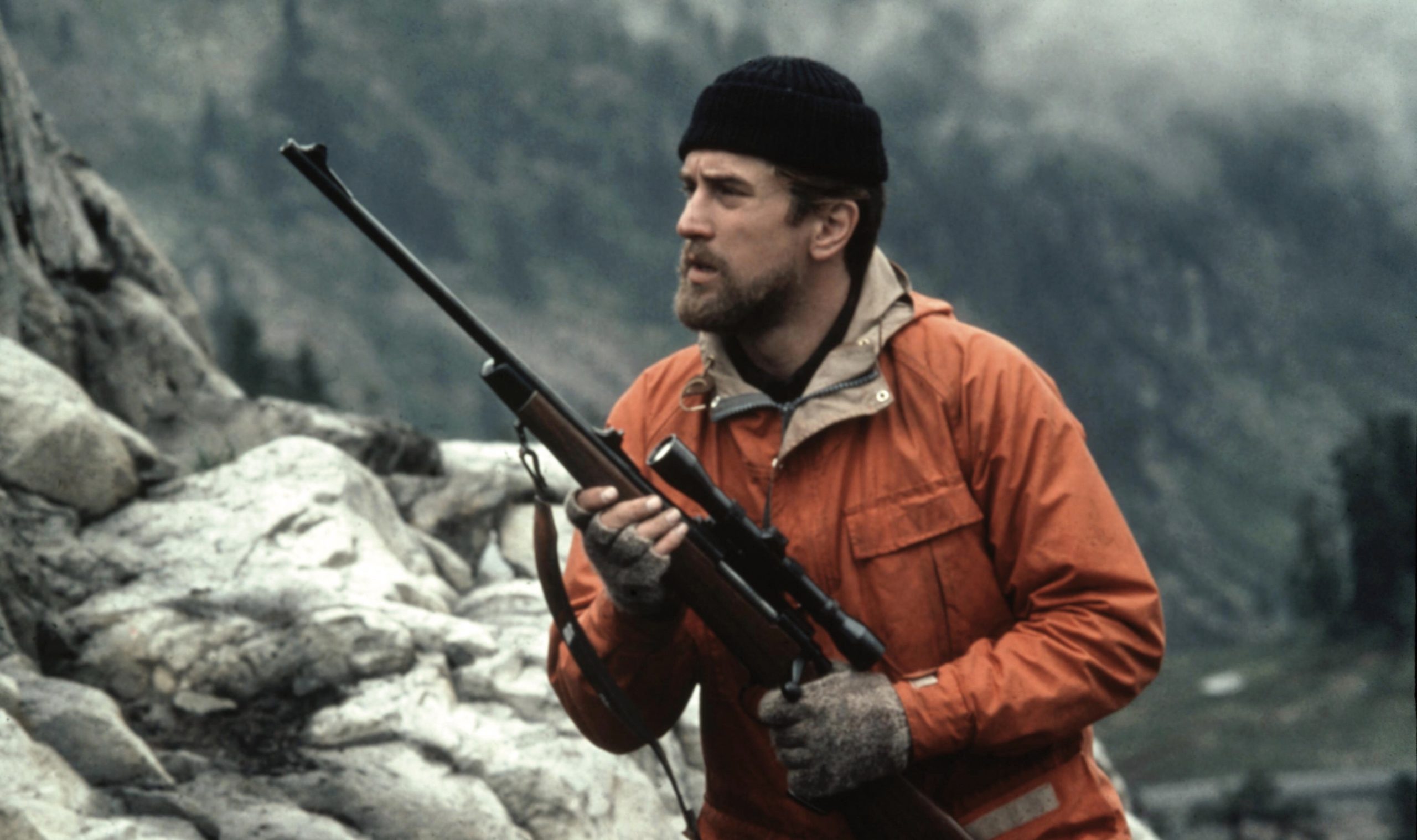 In 1978, when The Deer Hunter was released, the Vietnam War had ended a mere three years before. Direct US military involvement had ended two years before that. It's interesting to consider that both The Deer Hunter and Coming Home, another Vietnam War drama released the same year, have an introspective and human quality pretty much absent from other big Hollywood movies based on the war: perhaps there was a perception on the part of Hollywood producers that the American public wasn't ready for the jingoistic banality of – for example – Rambo II, or the self-aggrandising pomposity of Oliver Stone's Platoon.
Looking back at The Deer Hunter, it's difficult not to view it through the prism of director Michael Cimino's subsequent career. Two years after The Deer Hunter, Cimino directed Heaven's Gate, an epic western that bankrupted United Artists and that was flayed by the critics. Somewhat illogically, the critical and commercial failure of Heaven's Gate was seen by some commentators as compromising the rave reviews The Deer Hunter had received two years before.
The plot: three men – Michael (Robert De Niro), Nick (Christopher Walken) and Steven (John Savage) – living in Clairton, a small steeltown in Pennsylvania are about to be drafted for military service in Vietnam. Before departure, Steven marries his girlfriend, Angela; the day after the wedding, Michael and Nick, together with two friends, Axel (Chuck Aspegren) and Stan (John Cazale) go deer hunting. After Michael brings down a deer with a single shot, the action switches to Vietnam. Michael, Nick and Steven become prisoners of the Viet Cong; their captors force them to play Russian roulette for amusement. The three manage to escape, with Steven being severely injured. In Saigon, Nick encounters a sinister Frenchman, who brings him to a gambling den where bets are placed on games of Russian roulette. Unknown to Nick, Michael is in the audience; the latter sees Nick, but fails to catch his attention.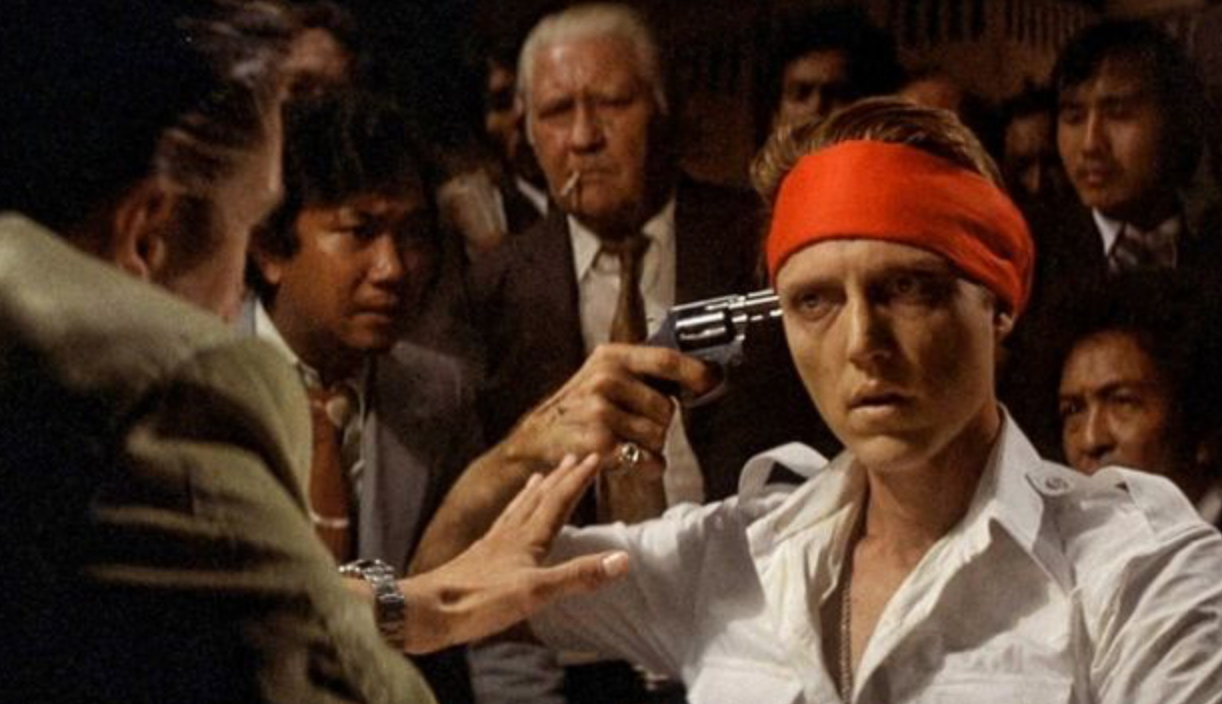 Mick returns to his hometown. He begins an affair with Nick's girlfriend Linda (Meryl Streep), and visits Steven, who by now has lost both legs as a consequence of his injuries in Vietnam, at the Veteran's Association hospital where he is now resident. Steven tells Michael that every month he receives a large sum of money from an unknown person in Saigon. Michael realises that the money is from Nick, and returns to Saigon to bring him home.
In popular culture, The Deer Hunter is probably most associated with the Russian Roulette scenes. The real impact of the film, though, is this: it's a brilliantly told, brilliantly shot, compelling story played by a group of actors who were at the top of their game. In 1978, Robert De Niro had Raging Bull, The King Of Comedy, Once Upon A Time In America and Goodfellas ahead of him, before he descended into doing Robert De Niro impressions in dross like Analyse This or Meet The Fockers; Christopher Walken has the threatening presence of a belligerent angel and Meryl Streep is brilliant as the repressed Linda. But the most poignant performance of all is that of John Cazale as Stan. As in Godfather II, Cazale plays a weak man trying to mask his insecurities with bravado, but failing. Cazale was terminally ill while The Deer Hunter was being made, and died before shooting was complete.
The most striking scenes of the film are those set in Clairton. Visually, they have the quality of a National Geographic magazine photoshoot from the '70s. There's a clarity and an almost anthropological, documentary, quality in the film of the life of a working class, Russian Orthodox community where workers' housing sits cheek by jowl with a massive steel plant.
Deservedly, The Deer Hunter is seen as one of the finest Hollywood movies of the 1970s. If you haven't seen it yet, you should. If you have seen it before? It richly deserves rewatching. My only reservation about the film concerns the very last scene: there's something about it that doesn't quite fit. You should make your own mind up about the motives behind it.
★★★★★
The Deer Hunter 40th Anniversary Edition is released on Blu-ray, The Collector's Edition and EST from 20 August 2018