The summer of 2018 will be remembered for a few reasons. It's the year the UK had a blistering heatwave and a retro 90's revival. But for those of us who attended Beautiful Days, the music festival founded by folk rockers The Levellers, we'll also remember it as the one time it didn't rain at the family-friendly weekend camping event (well, only a little bit).
Now in its 16th year, Beautiful Days has a reputation as being one of the most relaxed festivals in the UK – and for good reason. With children's activities aplenty, comedy, theatre and a safe, green environment, what's not love? Set in the magical Escot Park just outside Exeter, Devon, it's big enough to have a great festival vibe but just the right size to explore and not get lost.
This year The Levellers rallied up a cracker of a line-up, with my personal highlight being American rhythm & blues band Vintage Trouble. Front man Ty Taylor crowd-surfed from the sound desk to the stage, oozing charisma and getting the crowd going with their modern take on blues funk.
Despite being two of the main attractions, both Feeder and The Hives were a bit of a let down; Feeder because their songs all sounded the same (it was astutely noted by one person that they all sounded like 'Stacey's Mum' by Fountains of Wayne), and The Hives because of their focus on over-exerting themselves to try and get crowd participation (and some rather obvious sound issues). When they did let out a number, however, it was full of energy and a real burst of nostalgia for my teenage years.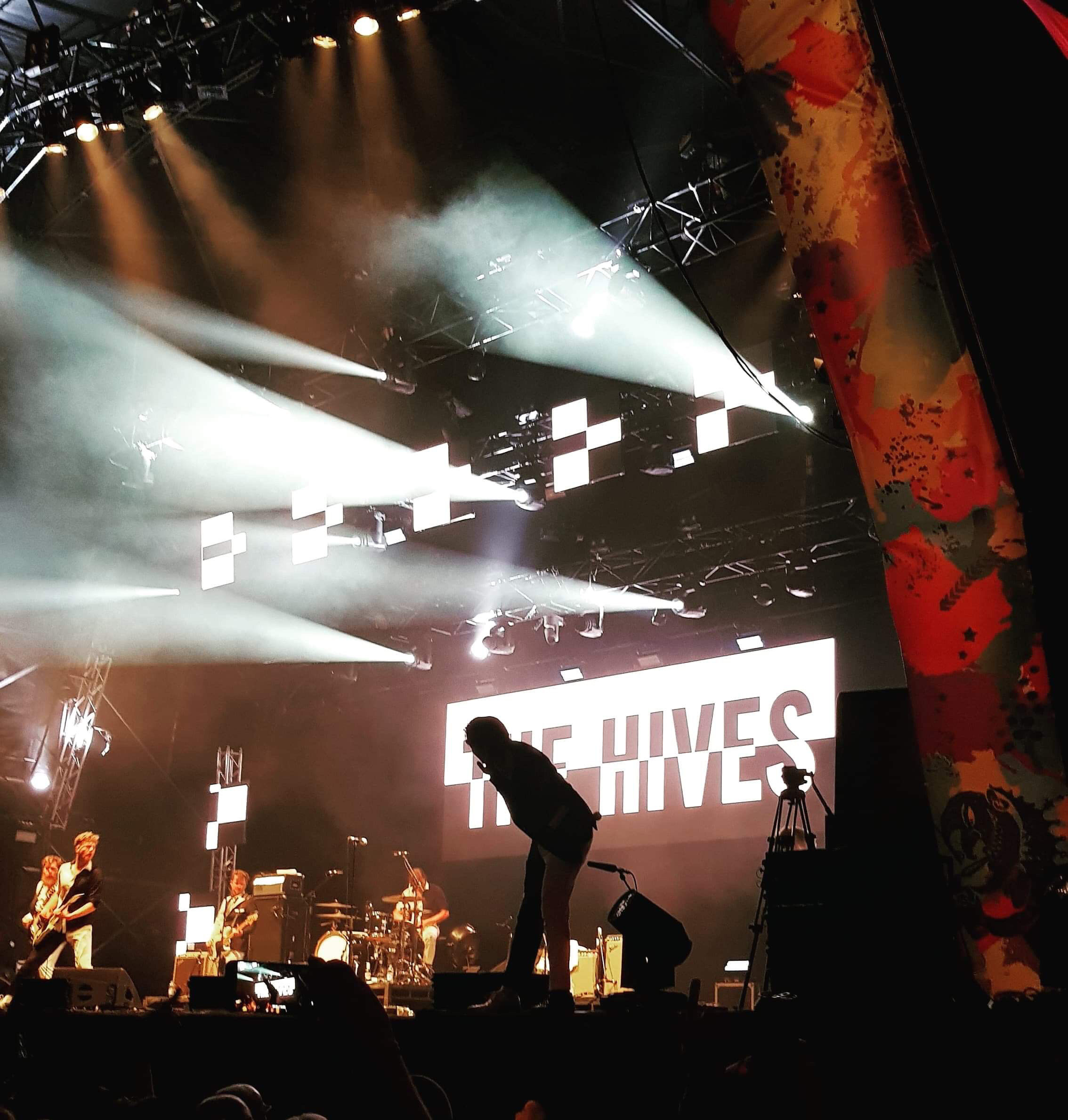 The big surprises of the weekend were a few artists I hadn't heard of: Elephant Sessions, who gave an excellent performance, gaining my attention with modern folk to dance too (they were also great guys), and Kitty Macfarlane, who sang of folk tales near Bristol, her haunting siren-esque vocals declaring her love of eels. Meanwhile, Richard Thompson was incredible on Sunday night, although I think the crowd was waning a little by this point, which meant I was the only dancer (along with my mum), donning a pink wig, heart glasses, sequin dress and a 60's mess jacket. Definitely not noticeable.
The Levellers have perfected how to host a festival, with the majority of punters participating in the 'Explosion of Colour' theme on the Sunday; wigs kept popping up, Holi paint explosions burst through the air, and rainbow umbrellas were being held high as if they were prized trophies.
Beautiful Days is one of the first festivals I went to as a teenager and I've seen it grow into the experience it is now. But that experience wouldn't be the same without the kind-hearted community who attend, both young, old and in between. They create such a great feeling that there's no one who wouldn't want to be a part of the Beautiful Days crew. Here's to another sixteen years of this wonderful festival (and hopefully less rain).