The Art of The Jungle Book – Ellen Wolff Review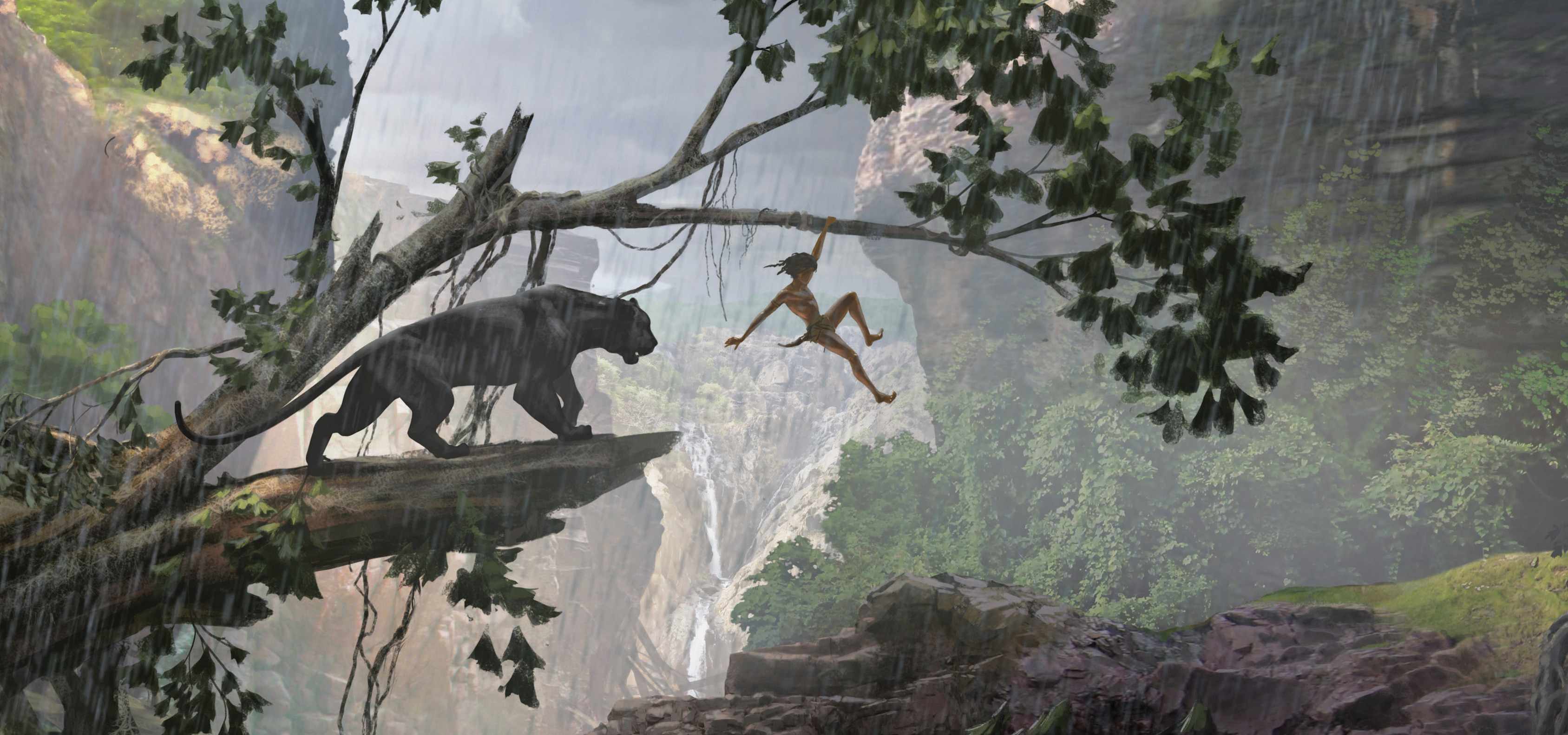 Claiming the unofficial award for most visually sumptuous and impressive film of the year so far, Jon Favreau's The Jungle Book was the Disney adaptation nobody knew they needed. A reimagining of Rudyard Kipling's classic tale, the film combined innovative CG and motion capture technologies with beautiful design to bring the jungle and its inhabitants to life. For those not content with just watching the magic unfold on screen, Ellen Wolff's The Art of The Jungle Book offers an in-depth behind the scenes look at the concept art, photography and designs that made Kipling's world a reality, and my word is it a gorgeous book.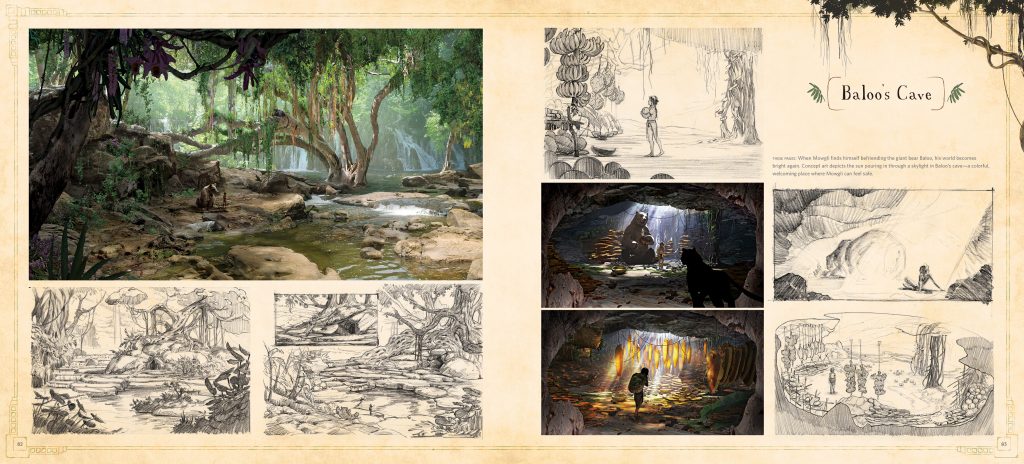 Favreau might have been the director presented with the prospect of remaking the beloved tale, but it would take an entire team of people to recreate the magic of the 1967 animated version. How could they apply today's state of the art technology and aesthetics whilst maintaining the handcrafted, timeless feel? That question is answered throughout the stunning 150+ pages of this book, using storyboards, original artwork and photography to celebrate the artists and designers whose expert work helped to bring their director's vision to the big screen.
Starting with Kipling's narrative, Wolff takes readers through the original story and cast of characters. Assembling a world-class team was vital to the film's success and, being such an established filmmaker, Favreau had his pick of the best. From Bill Murray and Ben Kingsley, to Scarlett Johansson and Idris Elba, the book features interviews with all of them, as they discuss the story, their characters and what it was like to work with the man behind Iron Man. The photography of the animal characters is magnificent, so life-like that you would be forgiven for thinking that these are images of real creatures.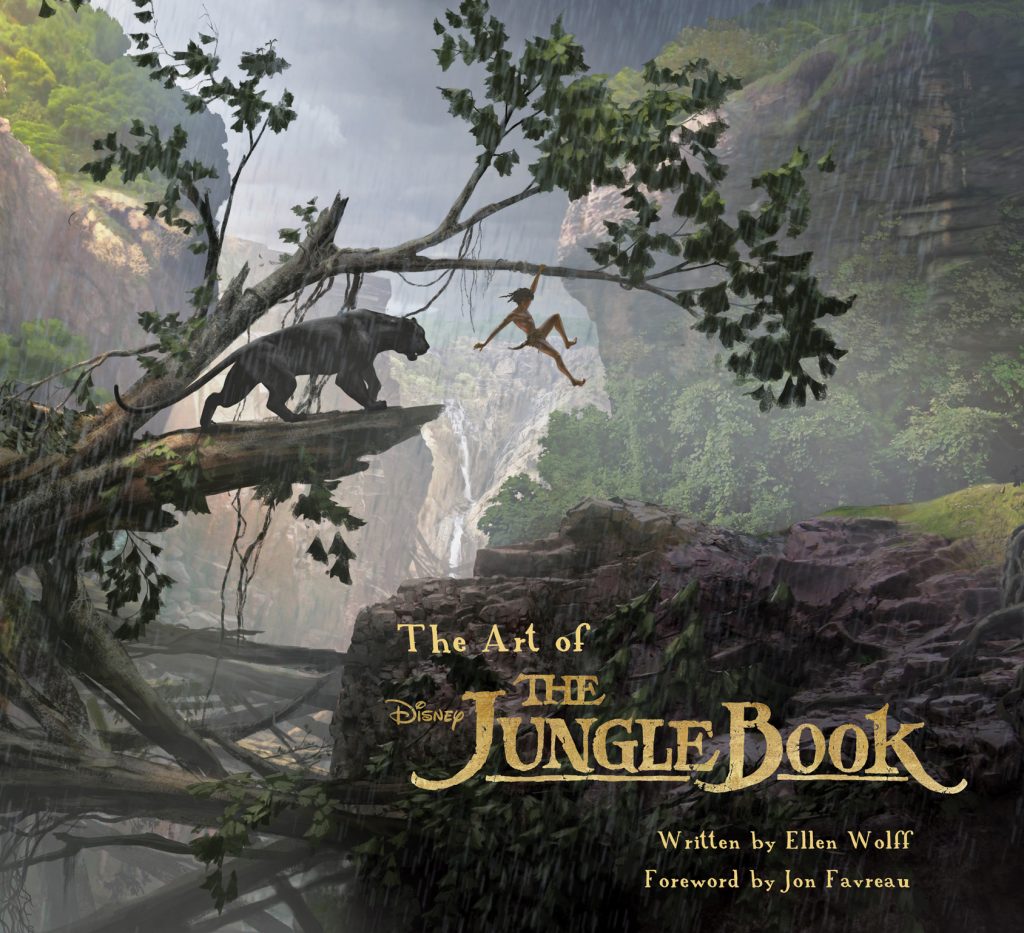 Whilst the actors are usually the ones audiences want to read about, this book truly celebrates the behind the scenes team, the people who work tirelessly without getting their names in lights, without whom the film wouldn't have been made. Favreau's team of experts are multi-talented and their skills are revealed within the spectacular artwork featured in the book. Through sketches and artist renderings we see how Mowgli, Baloo and co. went from pencil drawings and concept illustrations to fully realised characters in the movie. Seeing the film broken down like this is a real treat for both cinema and art lovers.
So much goes into the making of a film like The Jungle Book and Ellen Wolff's exquisite art book shows the detailed process of designing and animating such a story. It's an awe-inspiring and visually amazing book that deserves to be read, explored and treasured for years to come.
★★★★★