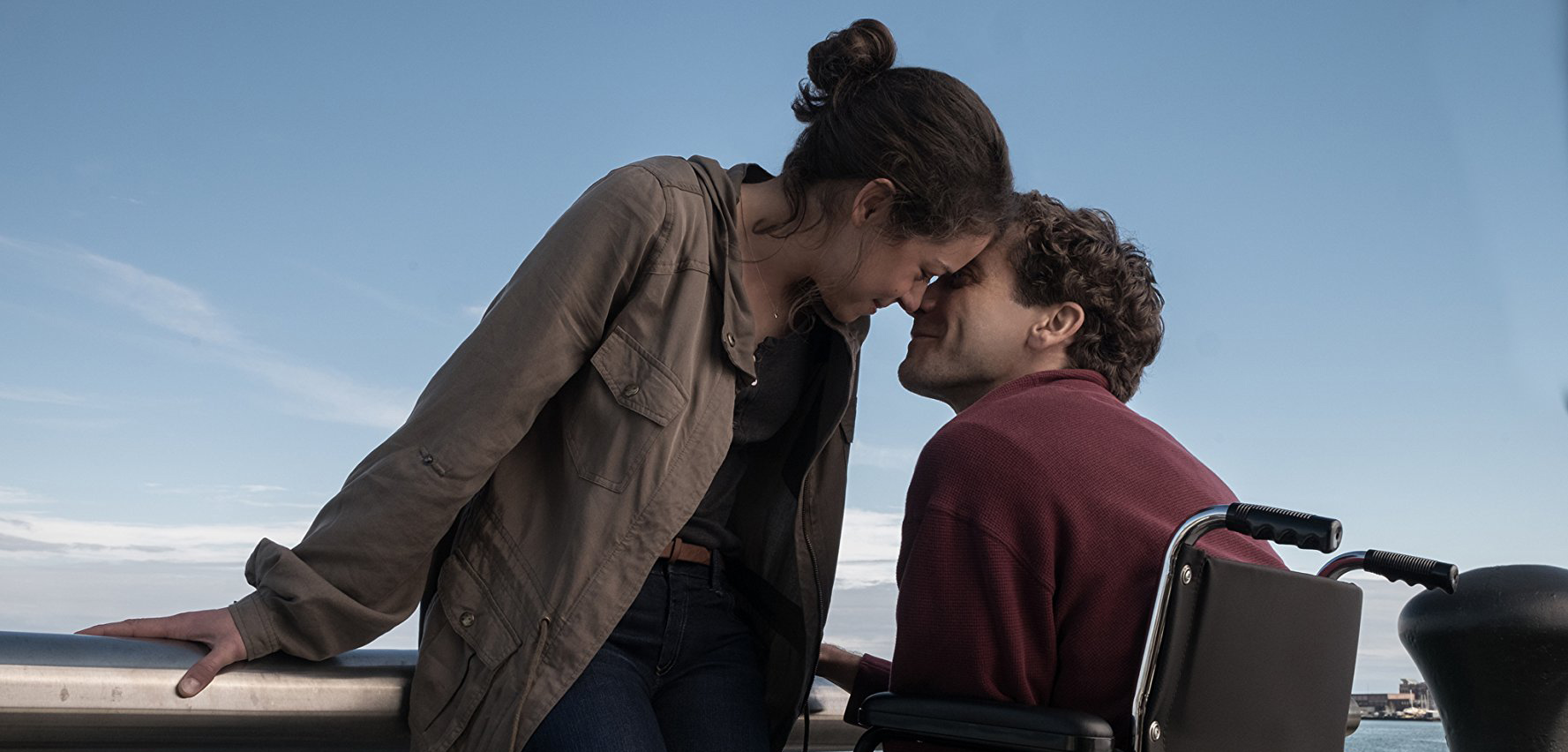 Jeff (Jake Gyllenhaal) works as a chicken roaster in his local Costco. In an on-again, off-again relationship with Erin (Tatiana Maslany), he decides to go and support her at the marathon she's running. Unfortunately, this marathon happens to be the Boston Marathon of 2013, and Jeff finds himself right by one of the bombs as they explode. He lives, but he loses both of his legs.
As Jeff acclimatises to his new life, he must also contend with the spotlight of a media who are determined to frame him as a hero.
On the surface, Stronger looks like one of the raft of movies released every year for the sole purpose of winning awards. An inspirational story about someone overcoming a physical disability, with real-life events behind it, and a top-class lead actor in Gyllenhaal; if any movie seemed produced with the Academy in mind, it was this one (though it didn't receive a single Oscar nod).
But that's just the surface. Dig a little deeper and it becomes apparent that Stronger isn't so much an inspirational film, as a film about why we need inspiration. "They're trying to make a hero out of me", says Jeff near the beginning of his ordeal, as he is besieged by interview requests. For a while at least, it seems to him that he is just a shiny object to entertain TV viewers between ad breaks. Jeff doesn't understand why he even merits all this attention; "I'm a hero for standing there and getting my legs blown off?"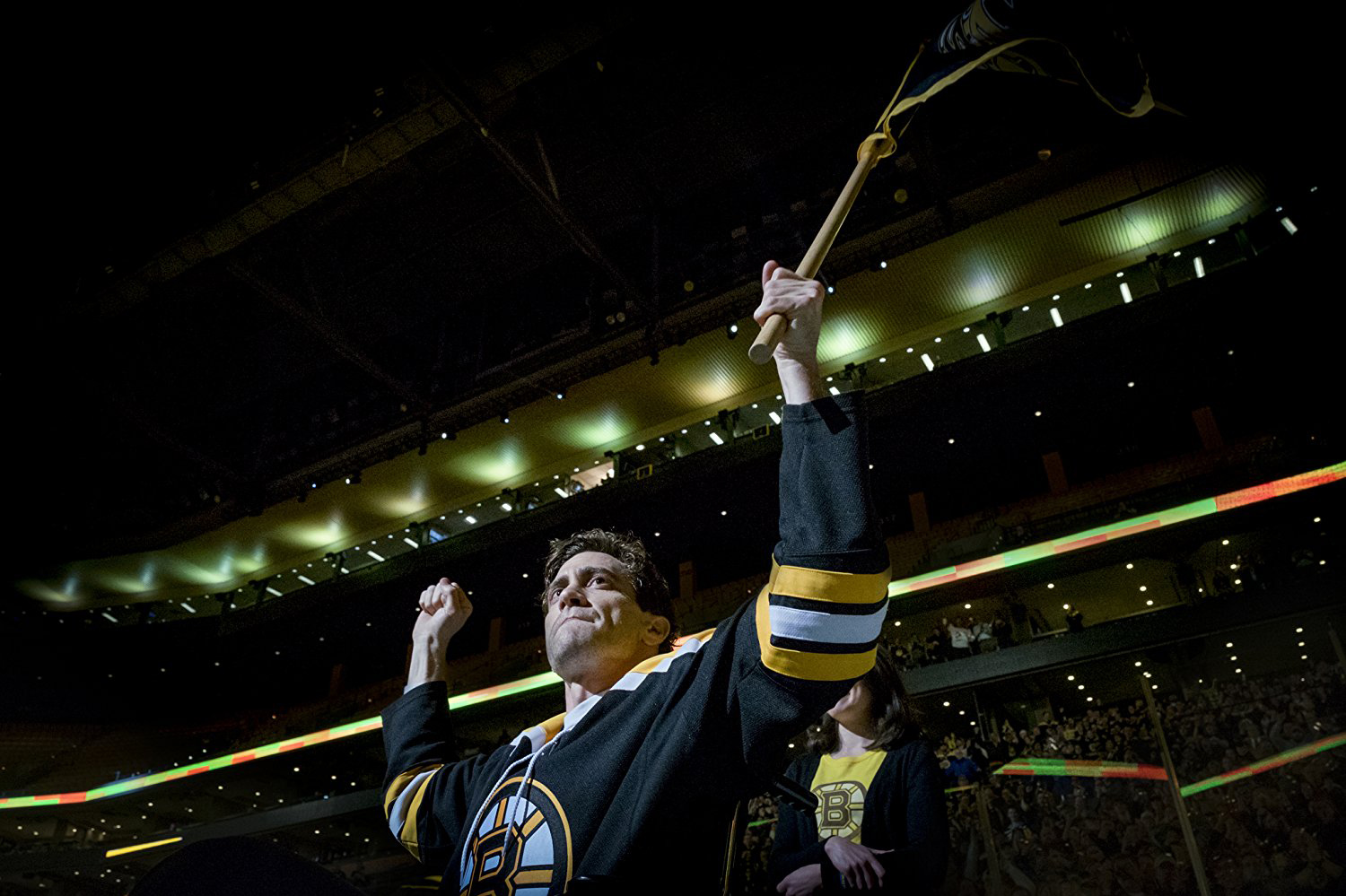 Thanks to some not-so-gentle pushing from Erin, Jeff begins to see that there is much more to the bombing and his injuries than his own personal experience. He comes to understand that there is value in being a symbol of recovery; that just by continuing to get better, he truly inspires people. It's a little unfortunate that the climax of this realisation is the film's most cheesy and generic scene, but generally Jeff's emotional journey feels genuine, and is well-played.
Gyllenhaal is great (of course he is), but the stand-out is Tatiana Maslany, as his long-suffering girlfriend. Rarely for films of this type, Erin is allowed to be more than just an adoring figure of support. She has her own life and her own feelings. Maslany is on screen almost as much as Gyllenhaal, and she excels at playing all the facets of her confused, frustrated, loving character.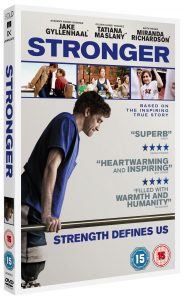 Mostly though, what is so impressive about Stronger is the determination to dig in to the intricacies of Jeff's life and its new circumstances. Director David Gordon Green and screenwriter John Pollono seem keenly aware of the perils of inspirational biopics. They defeat the genre clichés by grounding their film in specificity. From medical detail (the film features doctors who worked on the actual Jeffrey Bauman), to questions about insurance and future job prospects, Stronger never lets you forget that this all happened to real people.
For the most part, Stronger transcends the clichés of inspirational biopics, and intelligently dissects the very notion of heroism. The Oscars may have overlooked Stronger, but you shouldn't.
★★★★
Stronger is available to own on Digital Download from 2 April and DVD & Blu-ray from 9 April
SaveSave
SaveSave