I'm With Her – See You Around Review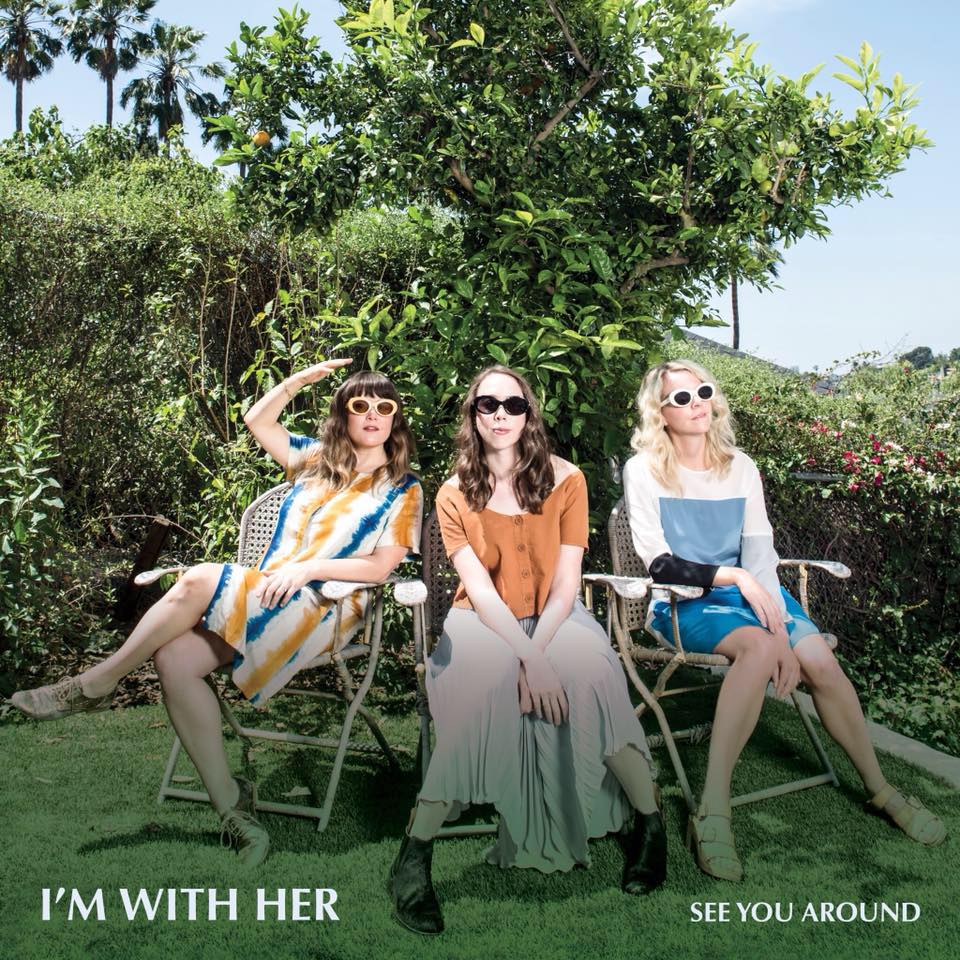 Made up of Sarah Jarosz, Sara Watkins and Aoife O'Donovan, folk supergroup I'm With Her have over 2 million Spotify views between them and now they've released their debut album See You Around, which was recorded with Ethan Johns, who's produced records with the likes of Laura Marling and Bryan Adams.
Having rallied support from Clash, The Guardian, New York Times and Uncut, I was curious to listen to the album and check out the hype.
On first listen I was inspired; the singer-songwriters have honed their talents as vocalists and beautiful harmonies feature throughout the album with a French folk feel and an Americana country vibe. This emotive ambient music truly touches the soul, especially 'Ryland (Under The Apple Tree)' where the harmonies lap against the gentle violin, adding a new depth to the music.
The highlight of the album is 'Game To Lose', where the vocals mimic pizzicato violin, adding emphasis and power to their soft voices. Finger picked guitar chords marry the violin, building tension and empathetic frustration, whilst the lyrics say "how much longer is it going to be, to get where I'm going, get what I need".
I'm With Her know how to use crescendos and diminuendos to create emotion in their music and this album is one of the best folk records I've heard in a long time. Currently on a world tour, the band will be coming to the UK in May, with dates in London, Manchester and Bristol. I'd highly recommend seeing them.
★★★★