Standing Up, Falling Down – Glasgow Film Festival Review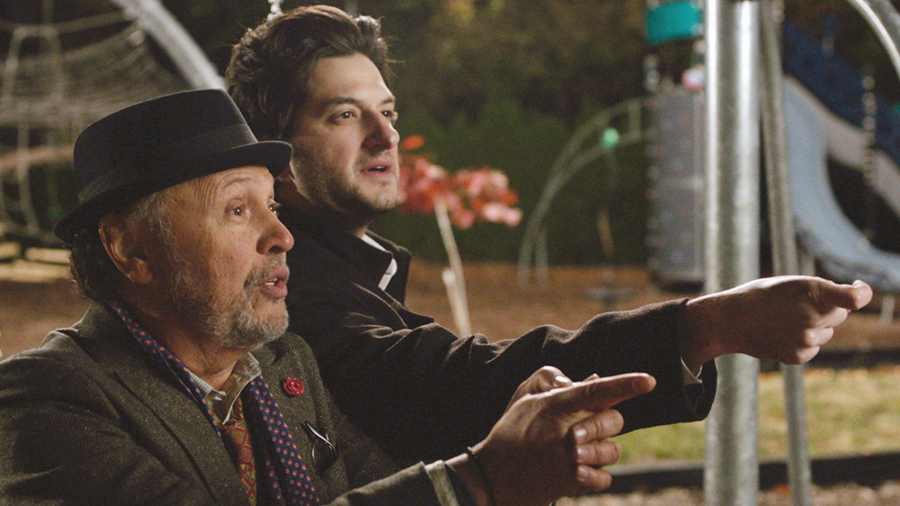 Scott (Ben Schwartz) has been trying his luck as a stand-up comic in LA for the last four years. That luck has run out, and so has his money. Deflated – but not quite defeated – he heads back to his childhood home in Long Island to live with his parents and sister (Mamie Gummer). As Scott tries to work out his next move, he (literally) bumps into a drunken Marty (Billy Crystal) in a bathroom. After a few more chance encounters, including one where Scott discovers Marty is his new dermatologist, the two men become unlikely friends. And as their respective lives grow more challenging, that friendship comes to mean the world to both of them.
Standing Up, Falling Down – the debut feature from Matt Ratner – feels awfully familiar. The aspiring creative striving to get his big-break, the cross-generational friendship, the return home after a career failure; there's nothing about Ratner's movie that tries to reinvent the wheel.
But there's something to be said for a film that operates within a familiar framework and does all these things we've seen many times before really, really well. After all, we see certain themes repeat themselves over and over in filmmaking because they resonate. Everyone's had career struggles, everyone's had to negotiate a changing relationship with their family; seeing experiences that you have faced reflected on the big screen is one of the things that makes the movies powerful. It feels good to be seen.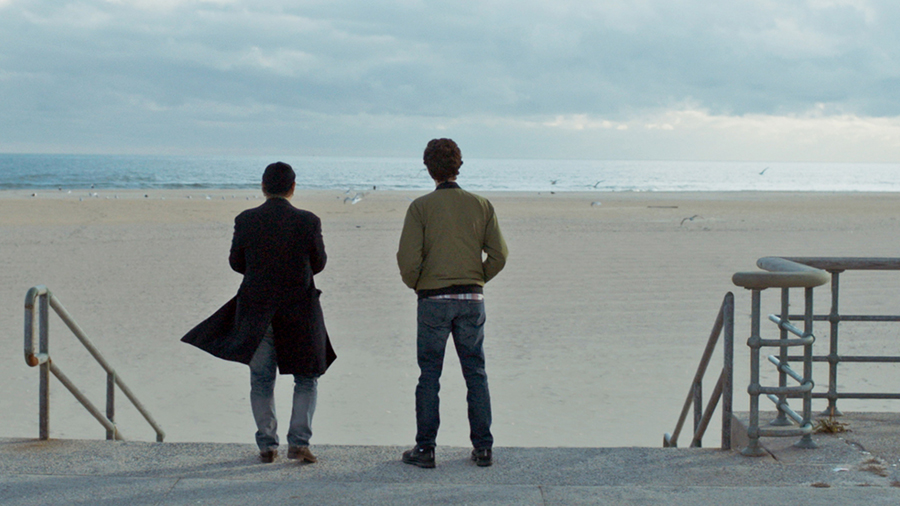 The relationship between Scott and Marty is the bruised heart of Standing Up, Falling Down, and it's beautifully played by Ben Schwartz (best known for portraying the obnoxious Jean-Ralphio Saperstein on Parks & Recreation) and Billy Crystal. Both men are comedians, and so their delivery and timing is excellent. Watching the two of them banter is a real treat – it's a pleasure spending time in their company. Crystal, however, is especially good during the film's darker moments. Having two dead wives, a son who hates him and a drinking problem, Marty's life is – to put it mildly – complicated. With sadness, humour and a tiredness behind the eyes, Crystal gives Marty a hard-won wisdom. It may be too late for him to make things right, but he can still help his new friend.
Though the actors deserve a lot of the credit for Standing Up, Falling Down being so warm and consistently funny, the screenplay by Peter Hoare (whose sole other feature writing credit is for the critically savaged comedy Killing Hasselhoff) is due its fair share as well. Hoare illustrates the way these two men fill the gaps in each other's lives without making too big a deal of it. He allows sentimentality to enter the picture, but never schmaltziness. In addition to crafting a raft of chucklesome zingers, he layers in the pathos with a sensitive hand. It's an excellent, touching screenplay.
While Standing Up, Falling Down tells a conventional story, the warmth and wit with which it does so makes it well worth your time.
★★★★