Red Dog: The Early Years DVD Review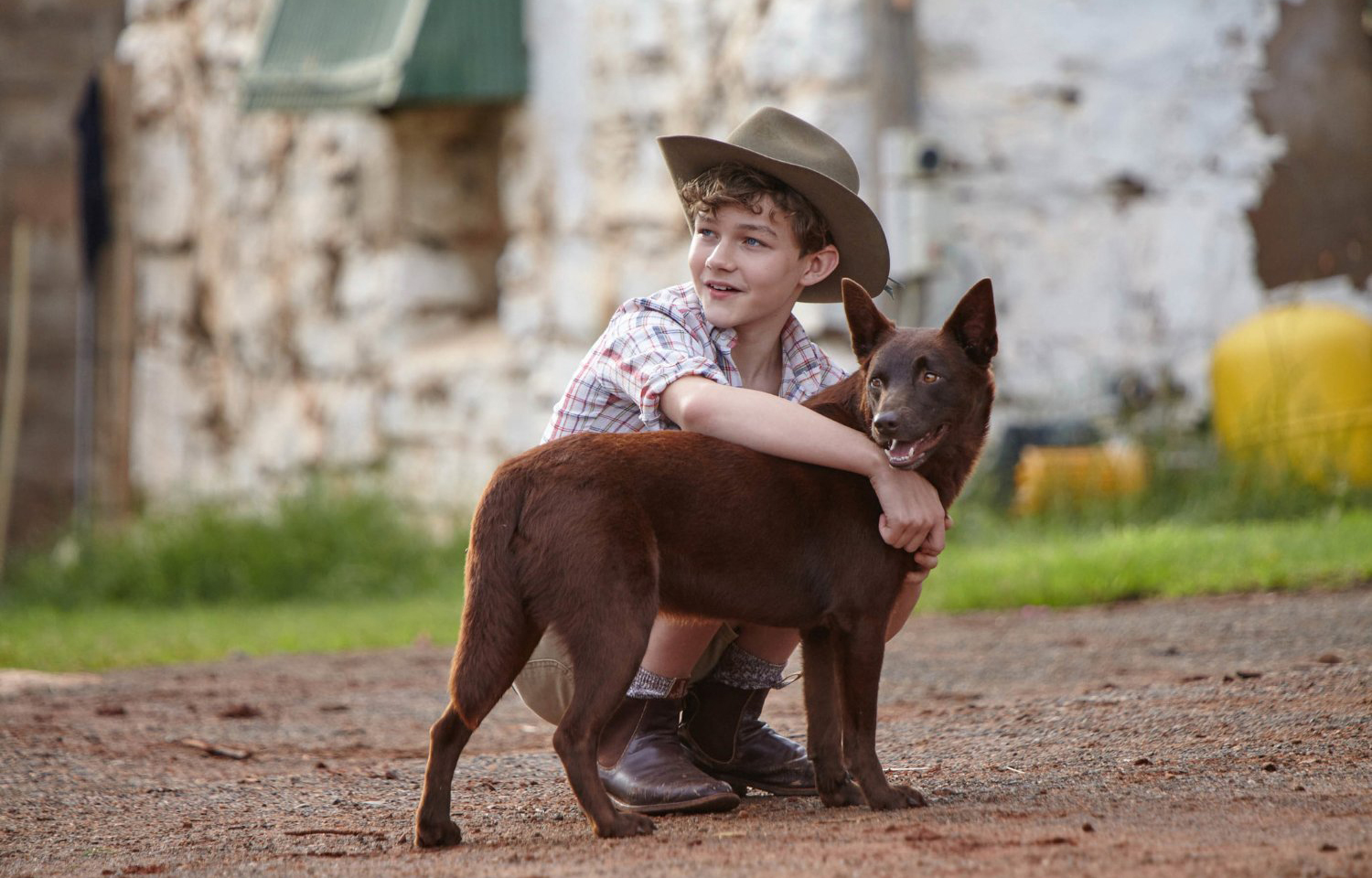 Having debuted at this year's Edinburgh International Film Festival as part of the Junior Strand, Red Dog: The Early Years (otherwise known as Red Dog: True Blue) has flown largely under the radar of the regular cinemagoer. On the surface it might seem like just another sentimental film about a loveable canine companion à la Hachi or Marley and Me. But this warm-hearted doggy adventure – based on Louis de Bernieres' Blue Dog novel – has a bit of indigenous magic up its sleeve.
Australian director Kriv Stenders' follow-up to his 2011 sleeper hit Red Dog tells the prequel story of the eponymous scrappy pooch that unified rural mining communities in the outback. It begins with Jason Isaacs' Michael Carter reminiscing about his childhood spent in the bush with a very special dog. Flashing back, we meet eleven-year-old Mick (played by the bright-eyed and eminently watchable Levi Miller) who's sent to live with his Grandpa (Bryan Brown) on a remote cattle station after a family tragedy sees his mother admitted to a sanatorium. Life in the remote and dusty Pilbara region of Western Australia is a lonely and brutal existence for anyone, let alone a skinny and curious kid like Mick.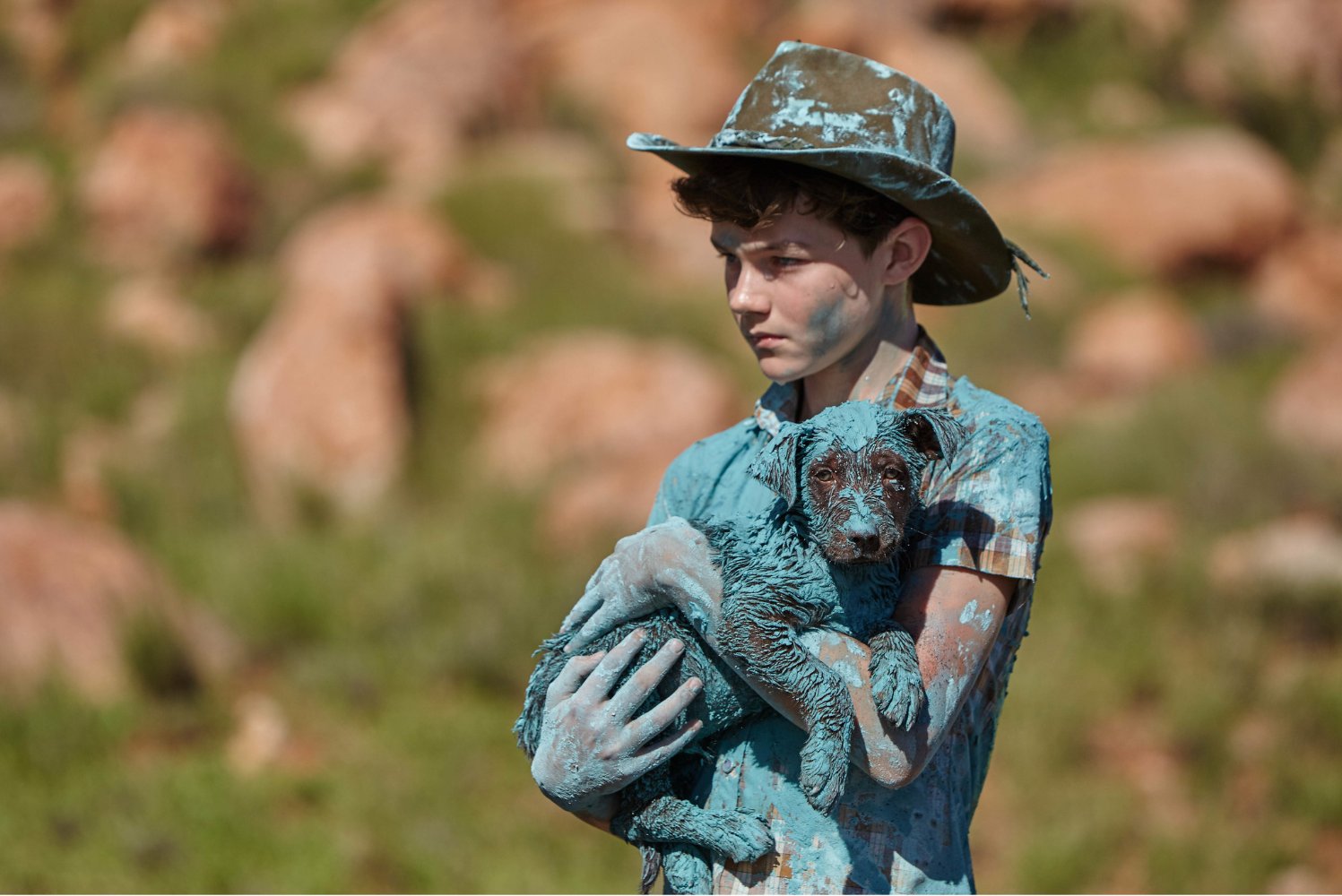 When a cyclone hits the area and Mick goes to explore the aftermath, he finds a half-drowned puppy that was swept away by the floodwater. Mick cleans the pup up and calls him Blue, on account of him being covered in blue paint when he was discovered, and despite the fact that his fur is actually red. From that moment the two become inseparable, adventuring across the outback – Mick on his dirt bike and Blue racing alongside him – and playing sneaky tricks on the locals.
Together, Mick and Blue have to deal with devastating outback fires, a crazy half-blind horse, unconventional locals and the aboriginal myths that rural Australian communities are built on, all the while learning what it means to accept the things you can't change. There's a bit of a slow, anecdotal feel to the plot but it's tender in the right places and avoids too much soppiness – though if you don't tear up at Blue frantically running after the helicopter taking Mick away, your heart is made of stone.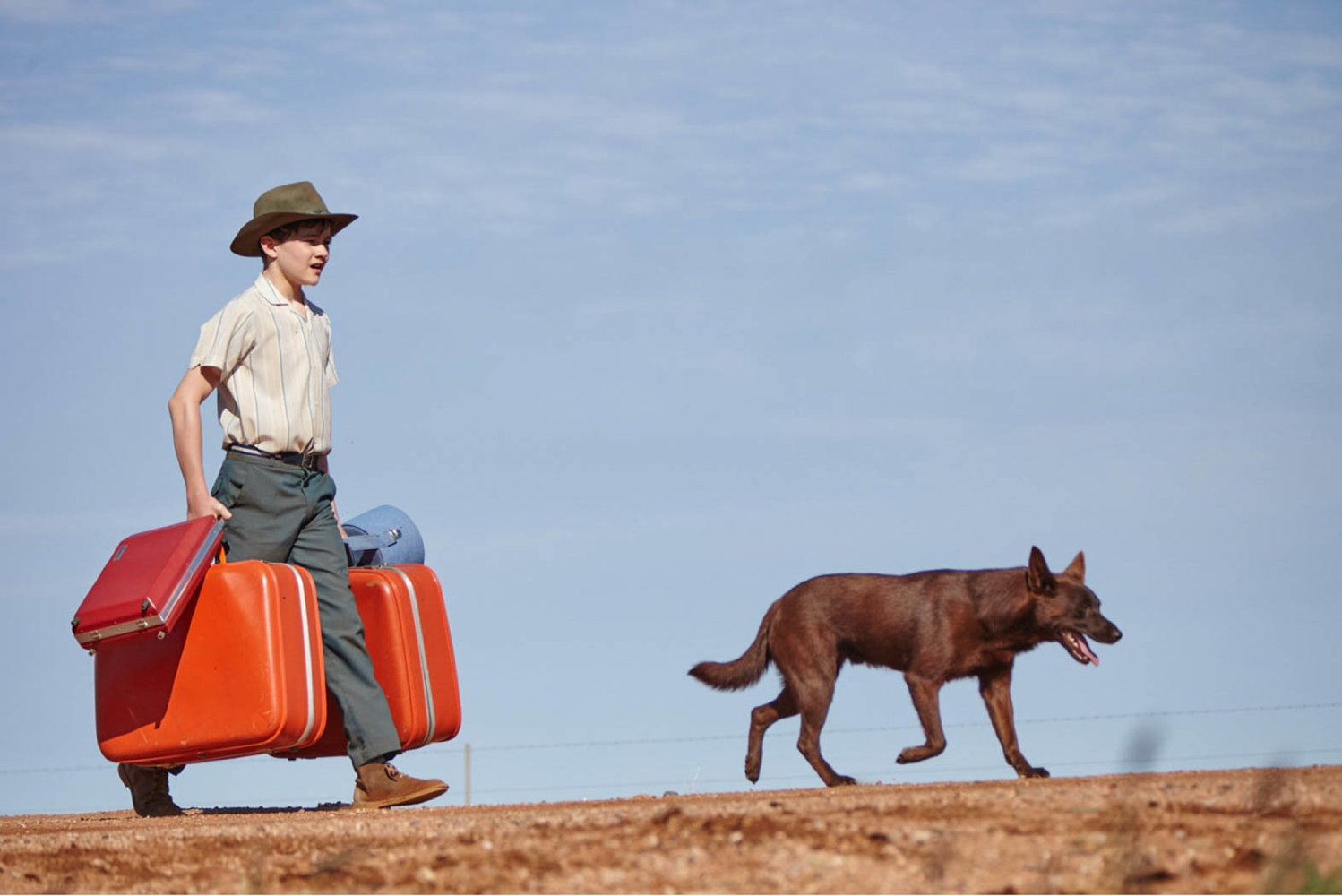 Louis de Bernieres' Blue Dog is a pocket-sized book that holds more charm and offbeat childhood adventure than most novels double its size, and it's satisfying to see the story transferred to screen in such an authentic way. Red Dog: The Early Years holds on to the characters' eccentricities, realising that it's as much a coming-of-age tale for Mick as it is for Blue. They save each other in different ways; Mick quite literally pulling Blue out of the mud, and Blue's fierce loyalty meaning that Mick never feels the loneliness that was waiting for him when he arrived in Pilbara.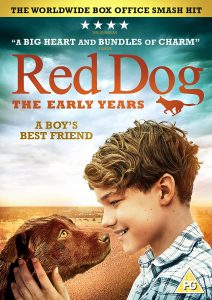 The film adopts a slapstick approach that, whilst silly in a way that adults of a more serious disposition might sneer at, keeps the story buoyant and cheerful. There's a certain sense of inevitability as the story draws to a close, mainly because of the wistful narration that tells us at some point Mick and Blue were forced to part ways forever. These emotional threads are, for the most part, well balanced with the comedy, capitalising on the formula that made people enjoy the original film so much.
Red Dog: The Early Years is the type of light-hearted family entertainment that's perfect for Sunday afternoon viewing and your heart is bound to feel a little fuller when the film ends.
★★★
SaveSave
SaveSave
SaveSave