Murder on the Orient Express Review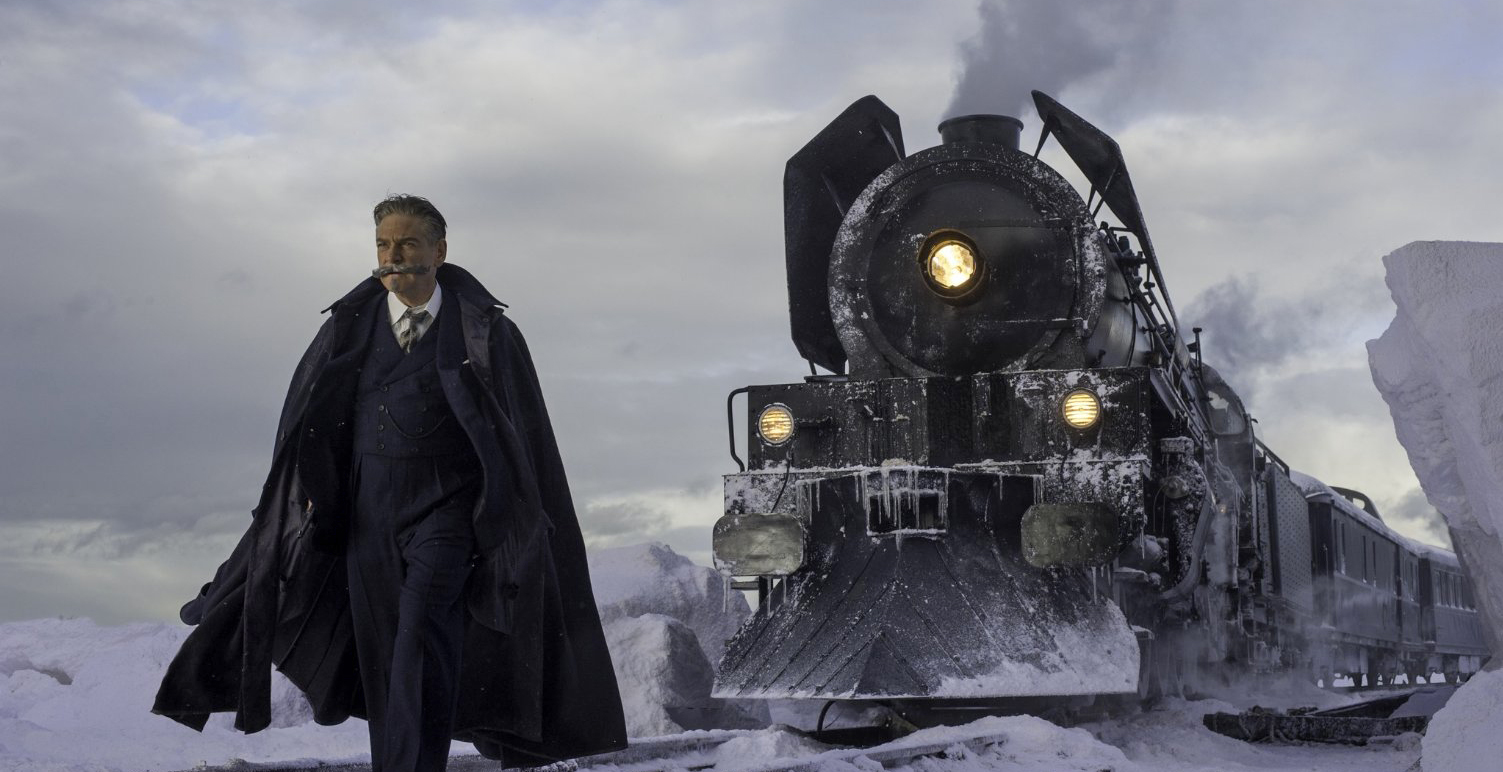 Genre: Crime, Drama, Mystery
Directed by: Kenneth Branagh
Starring: Kenneth Branagh, Penélope Cruz, Willem Dafoe, Daisy Ridley, Leslie Odom Jr., Josh Gad, Johnny Depp, Michelle Pfeiffer, Judi Dench, Olivia Colman
Cluedo is an interactive Agatha Christie parlour mystery. It tapped into what makes her novels so engaging: you play along and guess who did it as it goes. Her writing and structure encourage this game, and Kenneth Branagh's adaptation of her most famous mystery, Murder on the Orient Express, has a good stab at modernising this yarn. It often goes down like a nice Belgian chocolate, but there is one flaw in his modus operandi: he makes the film about Poirot.
Poirot, played by Branagh, is an active player in this adaptation, driving the narrative despite the fact he works best as a passive character reacting to the events he's caught up in. Instead of being accommodating, this version is initially antagonistic towards most of the characters except Mary Debenham (Daisy Ridley) and relishes being the smartest person in the room. It's an understandable move; it gives scenes more friction if the detective isn't entirely genteel, but Branagh attaches Poirot's short-tempered attitude to his doubt.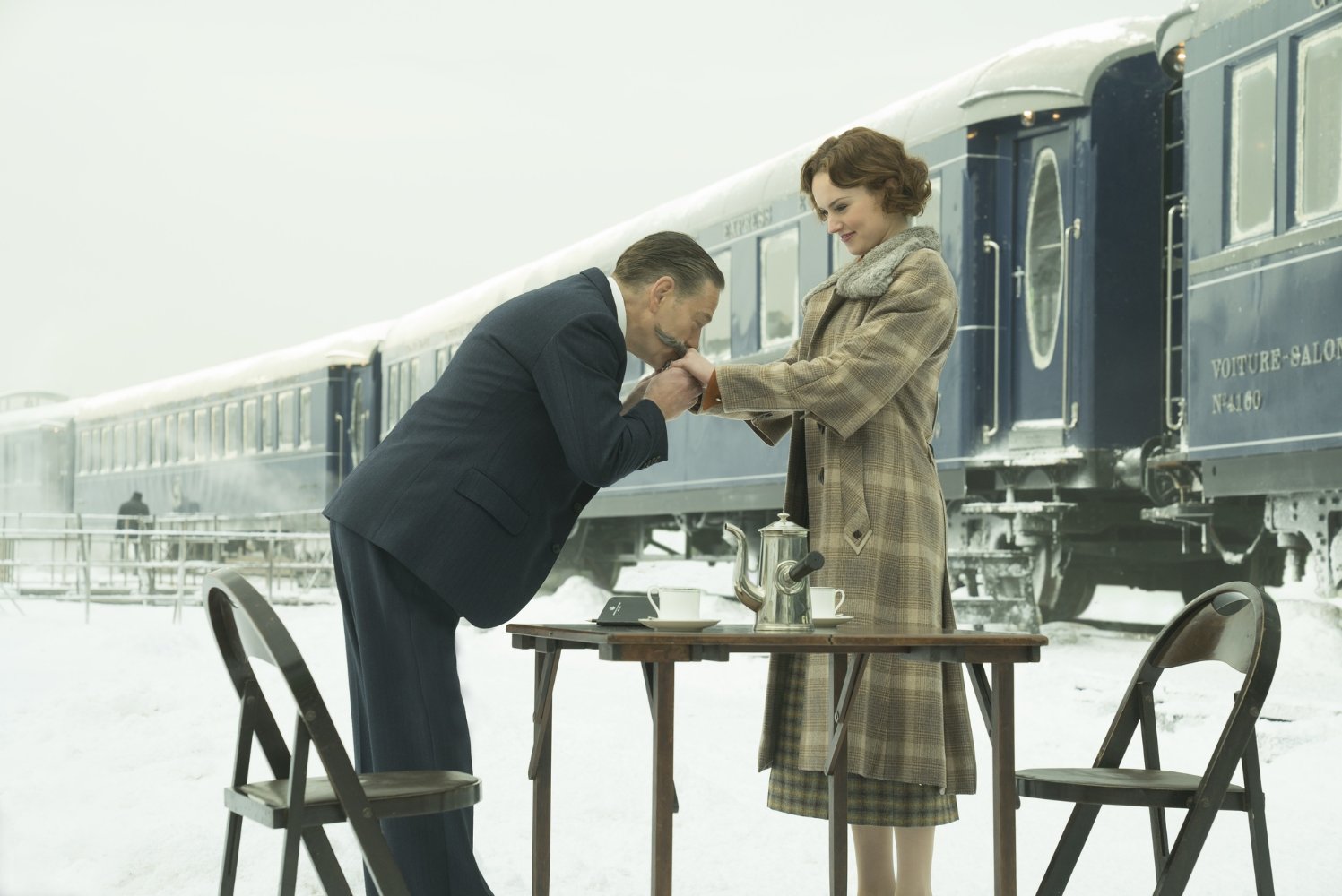 In an attempt to keep this well-known whodunnit fresh, most of the mystery revolves around if Poirot is comfortable with the consequences of solving the case. It's not a question of will he, it's a question of what will he do when he does. It's a unique angle, but it takes up precious screen time. It's like cramming more baggage into an already cramped luggage compartment.
With 12 primary characters, there is little time to establish each one. Branagh uses an A-list cast as character shorthand. Johnny Depp, Michelle Pfeiffer, Judy Dench, Olivia Colman, Derek Jacobi, Daisy Ridley, Willem Dafoe, Josh Gad, Leslie Odom Jr and Penélope Cruz are the main players, and each is afforded moments to shine. Only Pfeiffer and Gad succeed in doing the most with the least. The rollicking pace isn't enough time for all of the elements to satisfactorily develop. This is one film that would have benefited from a longer runtime.
Still, this a world you wouldn't mind spending a bit more time in. Screenwriter Michael Green has suitably captured Christie's rhythm, and characters knowingly talk in her style. There is nothing naturalistic about the dialogue, and it is often a joy hearing something so old school. Branagh and Green prefer dialogue over action, and Murder on the Orient Express is knowingly uncool in its approach. The tension and reveals spawn from characters interacting with each other, from believing this piece of information is important before realising it's not. There is a lot of fun and the pair invite you to play along in guessing what the outcome will be.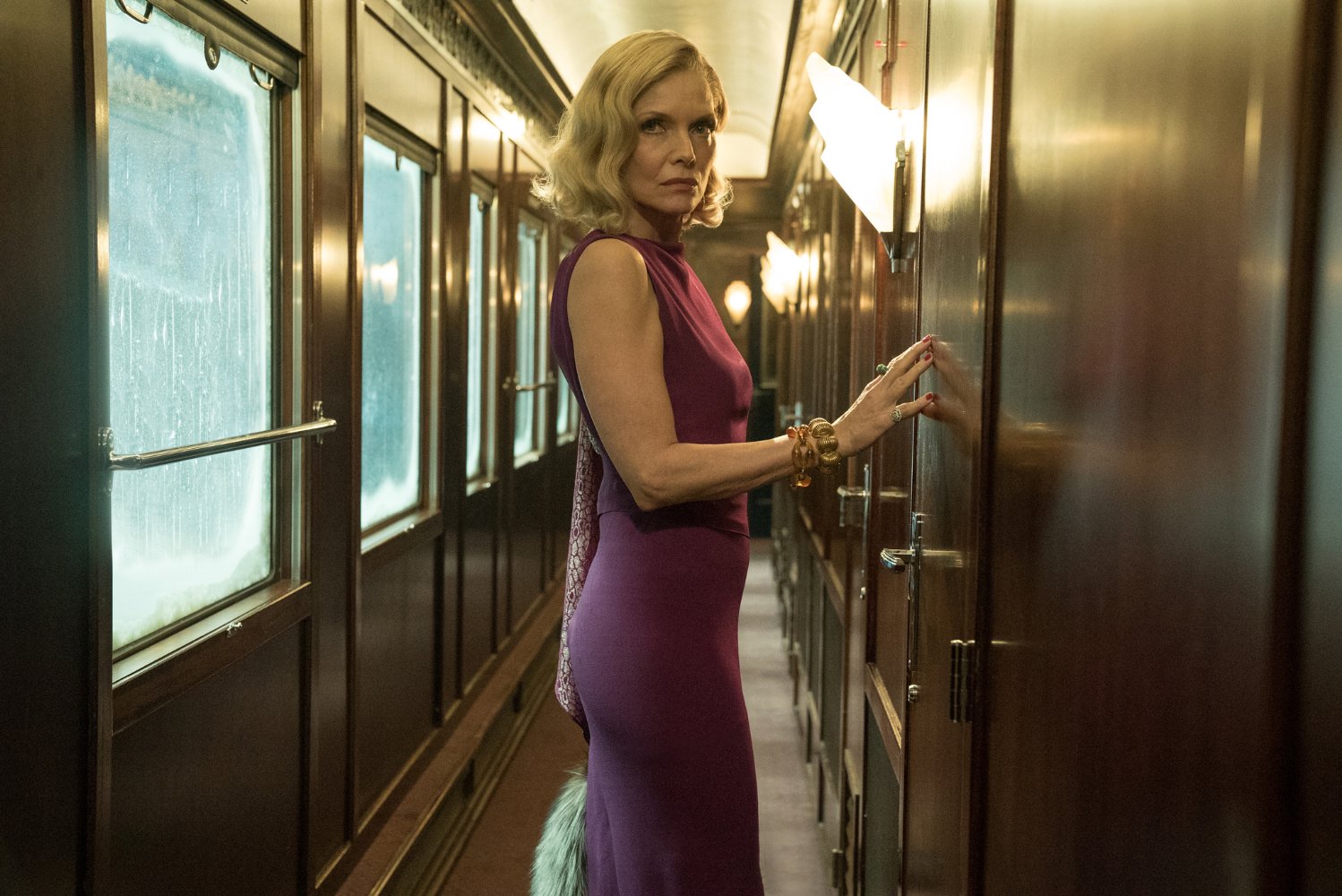 Branagh, fortunately, is aware time is against him. He economically introduces the main characters in a tracking shot along the train's exterior, and most refreshingly, he doesn't hide his cast behind editing. He also pulls off some nifty composition by telling the story through reflection. You won't need a film studies degree to interrogate his semiotics, but it is effective nonetheless. Unfortunately, Branagh's attention wavers during the obligated action beats. A dalliance on a bridge feels forced, included to please the film's marketers. Branagh, like us, just wants to get back on the train.
And what a train! Haris Zambarloukos' 65mm cinematography compliments Jim Clay's production design. The screen is drowning in opulence, and if smell-o-vision still existed, Branagh would be pumping varnish into your screening room.
Poirot is the world's greatest detective because he wants to right the imbalance he sees in the world. This starry adaptation of his most famous mystery struggles to balance all of its elements, but it exceeds in getting you to play along; Johnny Depp, in the dining car, with the dagger.
★★★★
SaveSave