Live Music Review: Flyte soar at Village Underground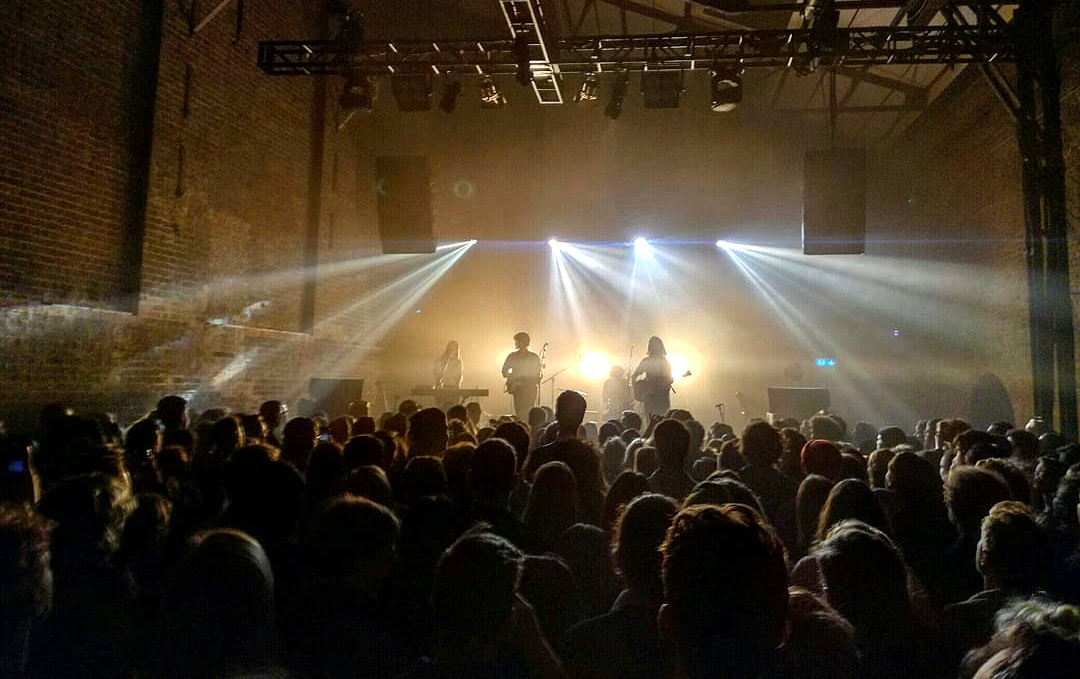 There are some gigs where it quickly becomes clear that you're not just watching a performance – you're taking part in a reunion. Tonight's Flyte show is one of them.
After a rocky year which saw the departure of founder and guitarist Sam Berridge, the remaining three close-harmonising popsters set off on a mega-tour of the US in support of Jade Bird. Barely had the wheels of their jet touched down in London this week before they were on their way to Shoreditch to meet their faithful home crowd – and the love in the room for the returning heroes is obvious.
There's something about bands like Flyte, bands that write high-quality, thoughtful folky pop, that brings out the best in crowds. The atmosphere in the Village Underground tonight is an artist's dream: quiet for the quiet bits, singy for the singy bits, rapturous in the clappy bits. Stornoway (RIP) pulled off the same trick – making concert halls feel like living rooms, every gig a Sofar Session.
Flyte's music sits sweetly on the line between complex and memorable – the faithful can engrave every lyric into their deepest soul, and the punters can have a good time bellowing 'moon unit!' The result is a crowd that's not just out for a bender but committed to the songs, a crowd that's probably used this music for healing and connection out in the world, not just for dancing in clubs. And that makes for a gig with a heart, a gig that goes both ways between artist and audience.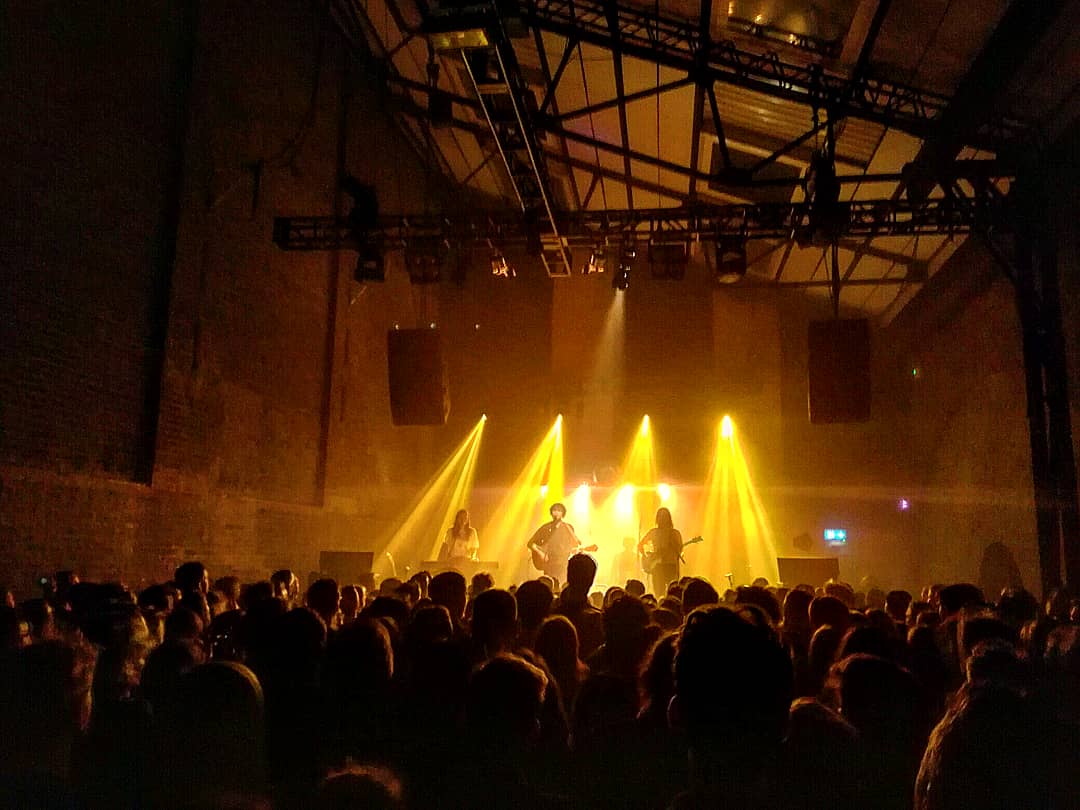 When the lights go up on us mid-set, we cheer and cheer and cheer, not just for the song that's just finished but for the band themselves, for the moments of wonder they've brought us, for the skill and beauty they've put into our lives. For the air of self-deprecation that surrounds them and for the awe that their music injects into our everyday lives. For those who have ears to hear, good music does more than just fill the space where otherwise there would be silence – it infuses colour and light into things like the daily commute, the evening meal, the time with loved ones. That's what we're celebrating with Flyte tonight.
Quite apart from all this philosophising, there's also just no arguing with Flyte's musical chops. They made their name with otherworldly four-part harmony covers on YouTube, and that vocal skill is every bit as spine-tingling in person as you'd hope. Songs like 'Light Me Up' and 'White Roses' get gorgeous a cappella sections, ably boosted by Jess Staveley-Taylor of The Staves fame, who's standing in for the aforementioned Berridge. Every note is nailed, and there's just enough exploration of well-known material to keep it fresh and breathing without smothering the originals.
Even better, halfway through the set, we get a sneak preview of material from the band's upcoming album and it's predictably lovely. Back to that audience – nothing says 'home crowd' like getting an even bigger cheer for new songs than old ones. Watch this space – album two is set to be a good'un.
The set is short and sweet, but every minute of it feels triumphant. This is popular music at its best – organic, personal and close. We love Flyte and it's not hard to see that they love us too. Long may they ride the thermals.