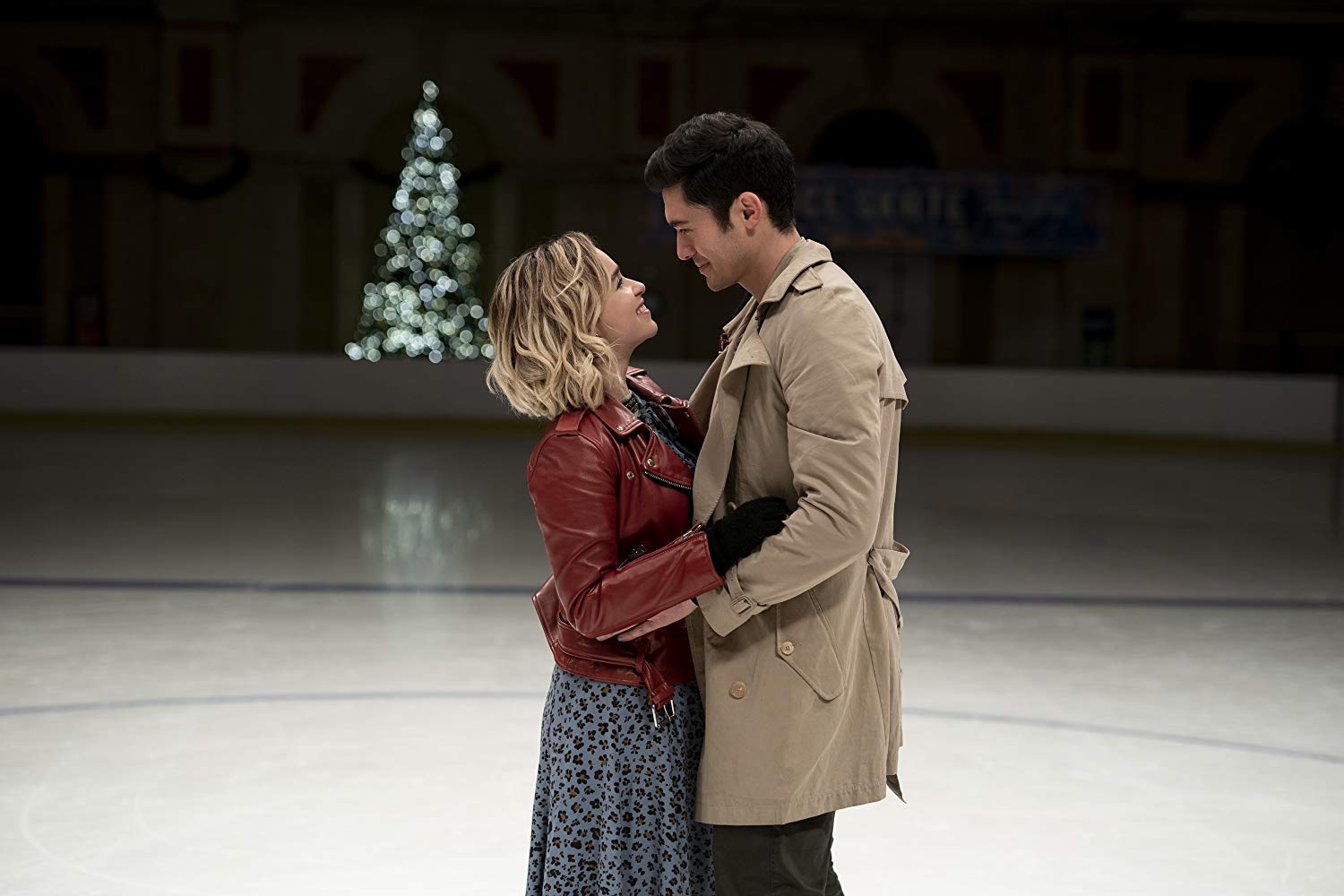 Have you been loving the influx of Christmas movies on Netflix over the last few years? From The Christmas Prince to The Princess Switch, we've been treated to light and heartwarming films to celebrate the winter season with. Paul Feig's Last Christmas is the latest festive movie hoping to bring some yuletide cheer to audiences and, with a touch of romance and a hint of magic, it's perfect viewing for anyone who enjoys a funny and uplifting movie (think The Lake House).
Kate (Emilia Clarke) works in a Christmas shop in central London run by 'Santa' (Michelle Yeoh). Having been seriously sick the previous Christmas, Kate hasn't felt herself since recovering and she's in the throws of a downward spiral in her life. Her self-destructive tendencies are reaching their peak and family and friends are losing patience with her – though they're all very understanding. Enter Tom, an unexpected lifeline (Henry Golding) and a man of mystery who doesn't have a phone and who takes Kate on a tour of London's secret streets, urging her to "look up". Through Tom, Kate learns to pick herself up, process her feelings and ask for forgiveness from those she's hurt.
Emilia Clarke is amusing and offbeat, making Kate an instantly likeable lead. Her eyebrows do a lot of visual work, rising and falling like waves on a cliff with each expression of curiosity she directs at Tom. She does some cringe-worthy things, which shows the kind of careless place her life has fallen into, but she's by no means a monster. Playing his part with child-like glee and disarming whimsy, Henry Golding's Tom is a complete delight. What Golding does really well is play the kind and sympathetic ally to Clarke's Kate. You find yourself wondering if he's a therapist, a counsellor, or just someone with immense amounts of empathy.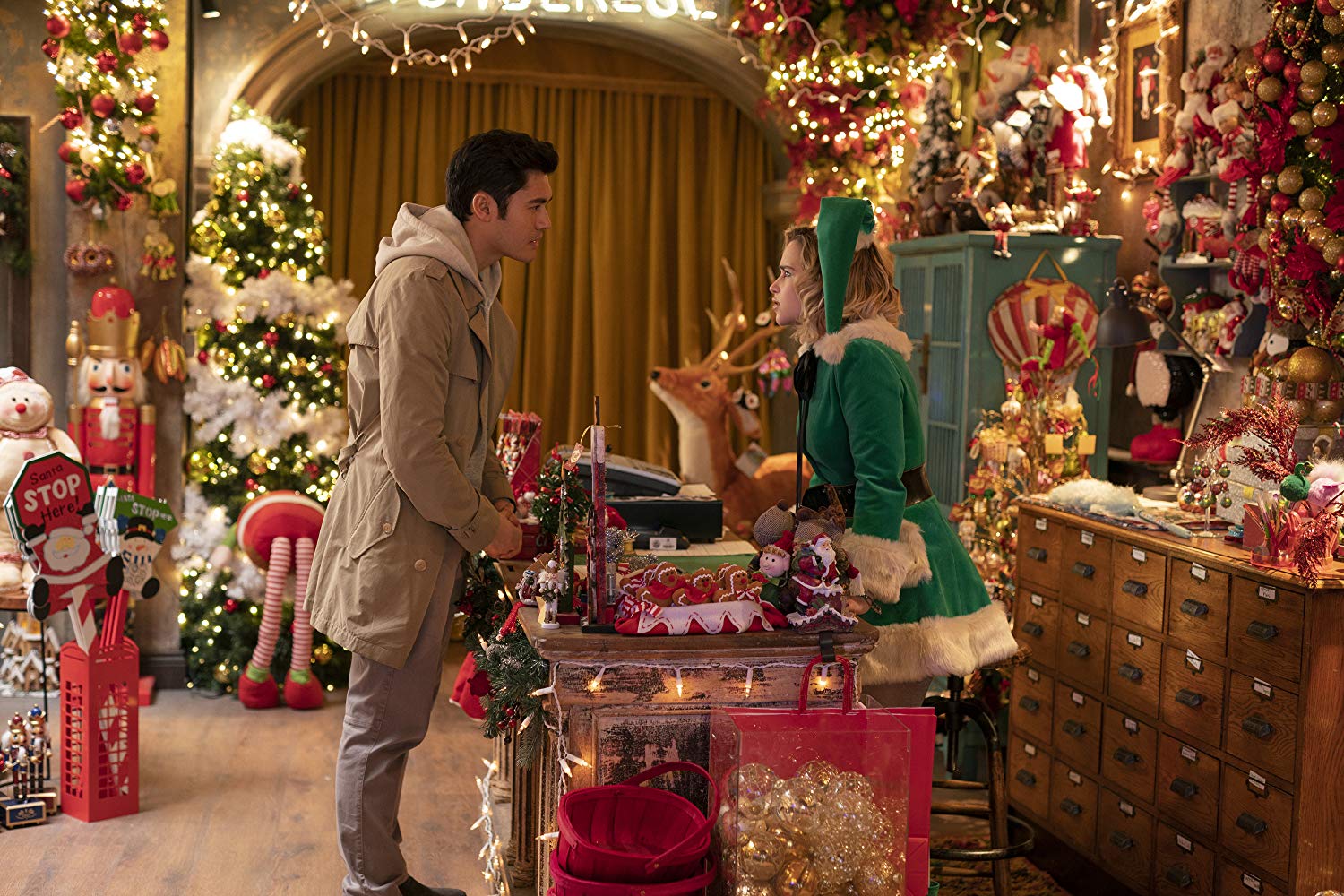 Compared to her Crazy Rich Asians and Star Trek: Discovery roles, the self-named Santa is a softer character for Michelle Yeoh, but she has the same barbed tongue and quick comebacks. As Kate's boss, you can feel that she cares greatly for her. Santa also gets a strange, bemused romance with a man who loves Christmas as much as she does – tasteless ornaments and all.
Emma Thompson, who co-wrote the story with her husband Greg Wise, stars as Kate's mother. She's an immigrant with a fear of being deported and wants the best for her children, having escaped war with very little. She's played for laughs most of the time, without forgetting that her concerns and pains are valid.
As with most Christmas movies, there are a few dodgy lines but overall the script is sweet, silly and enjoyable. It skates close to issues around homelessness, immigration and queerness, but only very lightly. The romance elements aren't really necessary and don't quite work, but it doesn't really matter in the end, thanks to a touch of magical realism. Like the festive classic Love Actually, there is an emotional message at the core of this film: that kindness is as important as asking for forgiveness and being better today than you were yesterday.
Last Christmas is a funny, lovely, festive film. If you're looking for something gritty and serious, or aren't a fan of Wham – George Michael songs feature heavily – then this isn't the movie for you. But if you love when the Christmas lights are turned on in your town and are partial to a Sunday on the sofa with a glass of mulled wine, then you'll find plenty to enjoy here.
★★★