Live Music Review: CC:DISCO! at The Timber Yard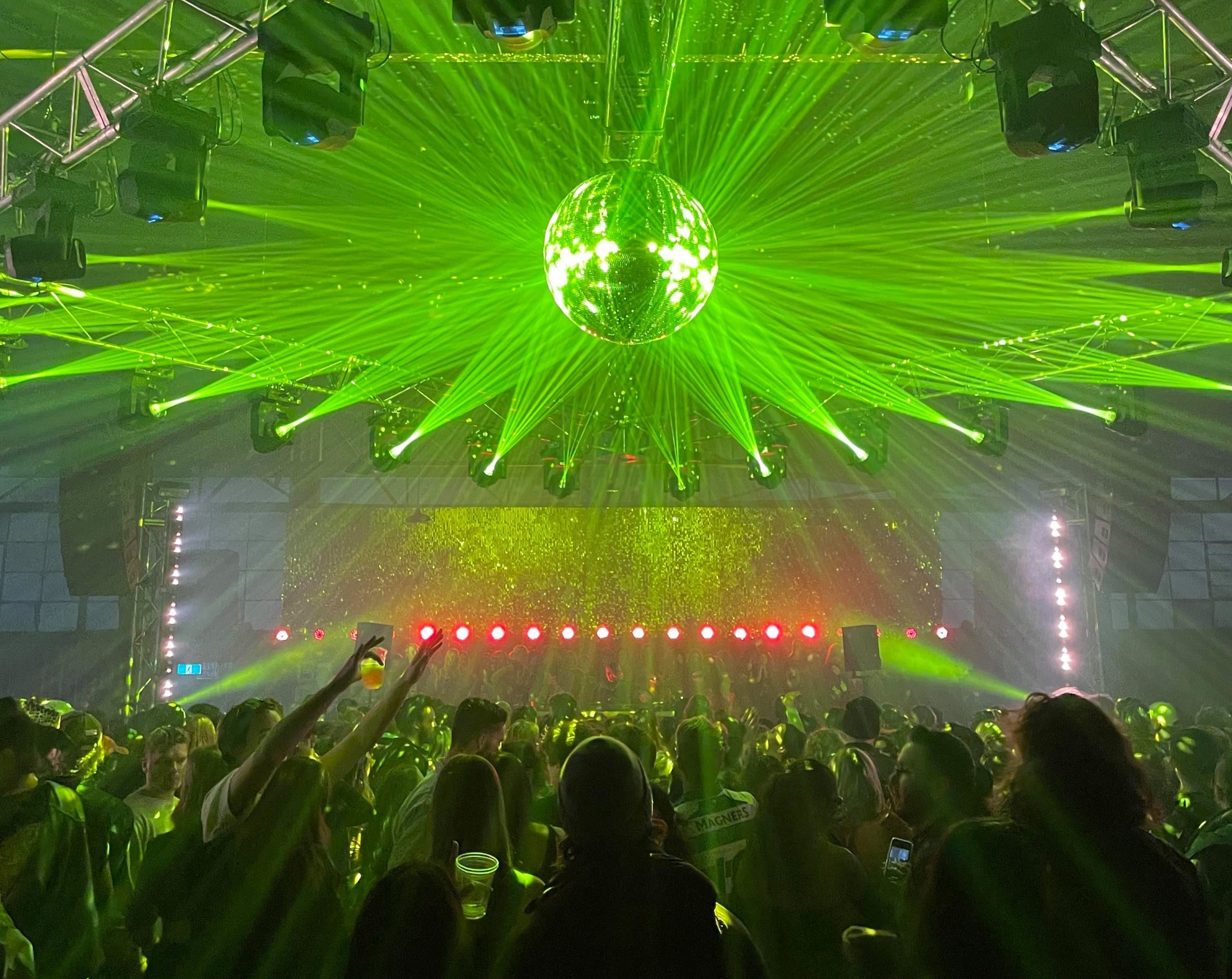 It's a cold, grey and rainy Sunday in Melbourne in May. But what could be better than getting out to one of Untitled's Day Parties (which have been missed over the last year) – donning your best disco wear and pretending that its mid-summer by immersing yourself in music at the local timber yard?
For those of you who don't know, CC:DISCO! is a staple part of the Melbourne club scene, where her heart leads the disco – bringing the boogie vibes and infecting the dance floor with her vivacious beats. She grew to fame in Melbourne, presenting on a local radio station at the age of 15 and as she grew, so did her skills. Soon she made a name for herself as the Friday night party starter.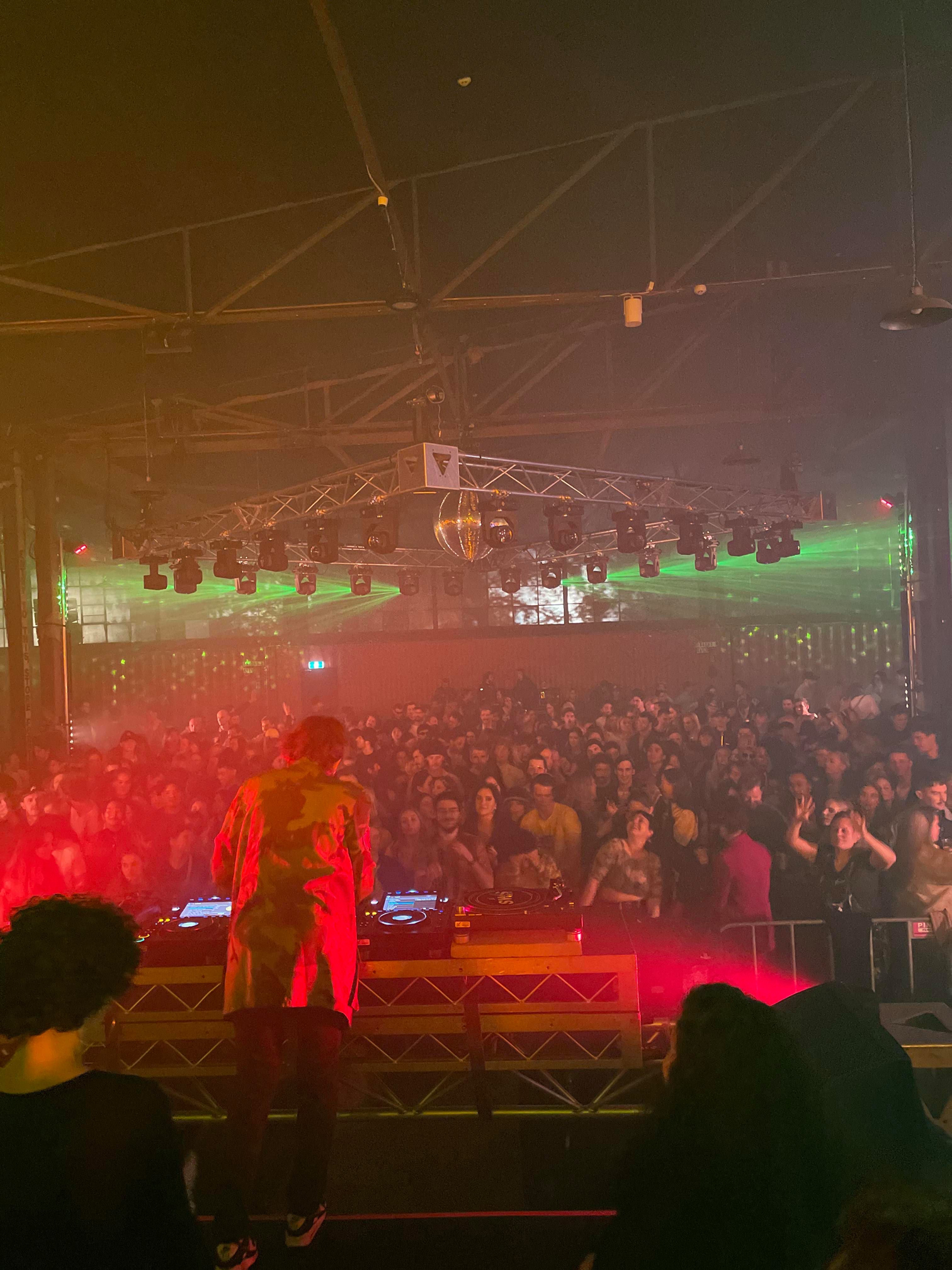 CC:DISCO! delivered the goods, making an entrance in a gold jacket and gold earrings. The night took attendees on a journey, interweaving house with retro 80's beats, of which my personal fave was the Madonna 'Express Yourself' mix. You couldn't help but dance; in fact, even the security guards were joining her on stage for a quick boogie. There was an elevated stage behind the DJ where you could look out over the crowd and get a bird's eye view and a full view of the lights as they darted across the room. The backdrop behind the DJ booth was made of sequins, which moved and swirled their way through the night.
The event wasn't a sell out and at times felt a little empty, prompting the question: is this is the new normal for events? Or was it simply because it was on a Sunday? Looking on the bright side, there was plenty of room to pull out your best disco moves (which I always find hard in larger crowds).
A big disco ball sat in the middle of the room, bouncing off the other lights dancing around the venue, creating a magnificent, flamboyant show. At one point the lights turned orange and the disco ball transformed into a giant fiery sun, taking us away from drizzly Melbourne and transporting us to a tropical summer party.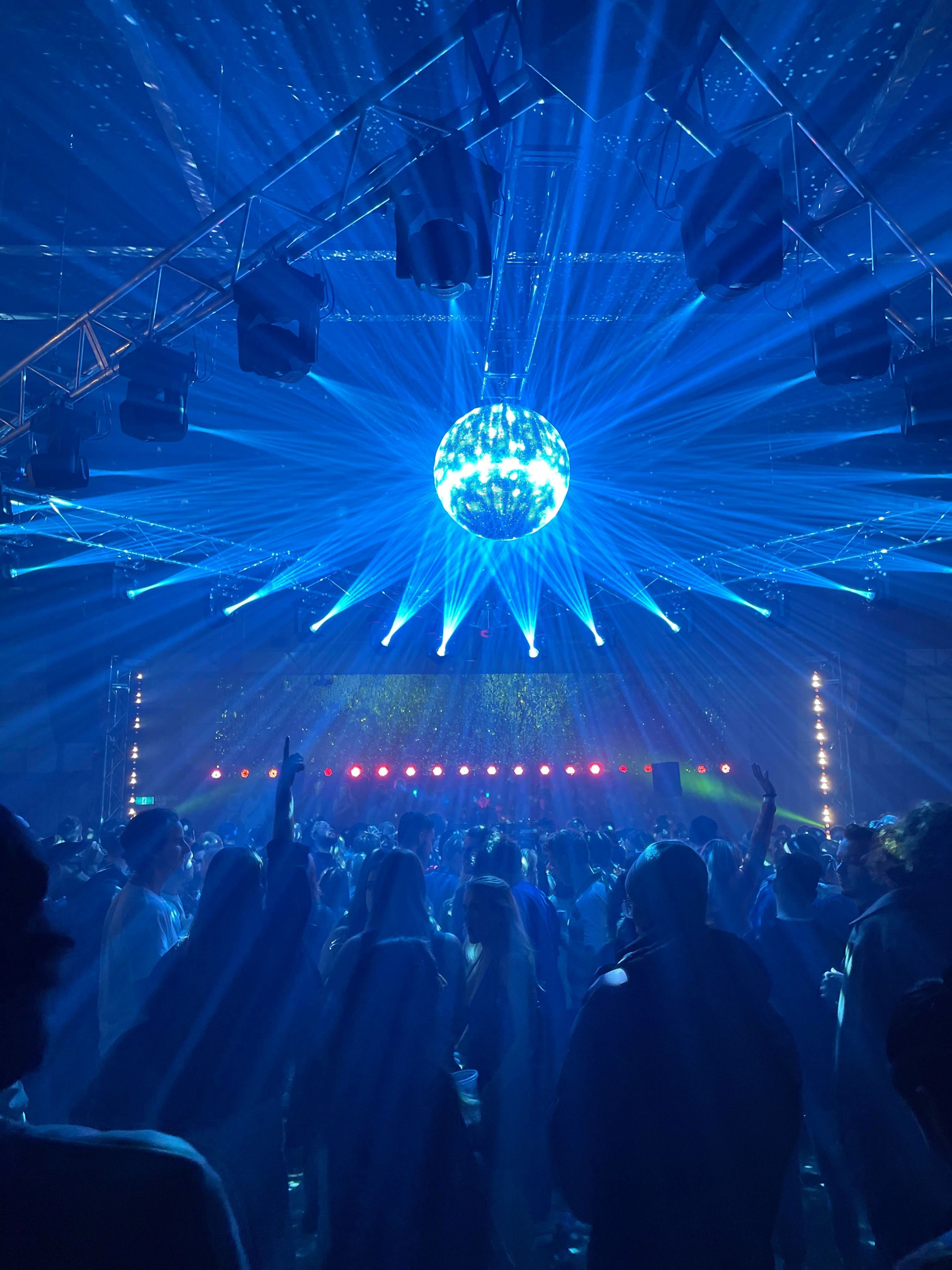 The Timber Yard is a new venue for Untitled who are renowned for choosing grungy urban scenes heralding back to the "warehouse rave" of yesteryear. It's a great venue with a glorious light set up but it was far more polished than previous venues such as The Wool Store and Thornbury Social Club.
It felt like a real treat to be back seeing live music and dancing under the glimmering lights. Thank you Untitled and CC:DISCO! – I'm excited to see where the rest of the year takes us!