Live music review: Beyond The City: Melbourne

It's been a hard couple of years with restrictions, social distancing and isolation. So what better way to say goodbye to 2021 and hello to 2022 than with an outdoor festival in the heart of Melbourne.
Beyond The City took place over New Year at the Melbourne Sidney Myer Bowl, a big outside arena perfect for live music. This time it was a scorcher, with the temperature hitting 37 degrees, which meant arriving later to avoid the midday heat. The area around the Sidney Myer Bowl was like a ghost town – a mixture of the heat and the apprehension of Covid meant that less people were around enjoying summer in the city. Yet, on entering the arena, there was still a glorious crowd ready to celebrate.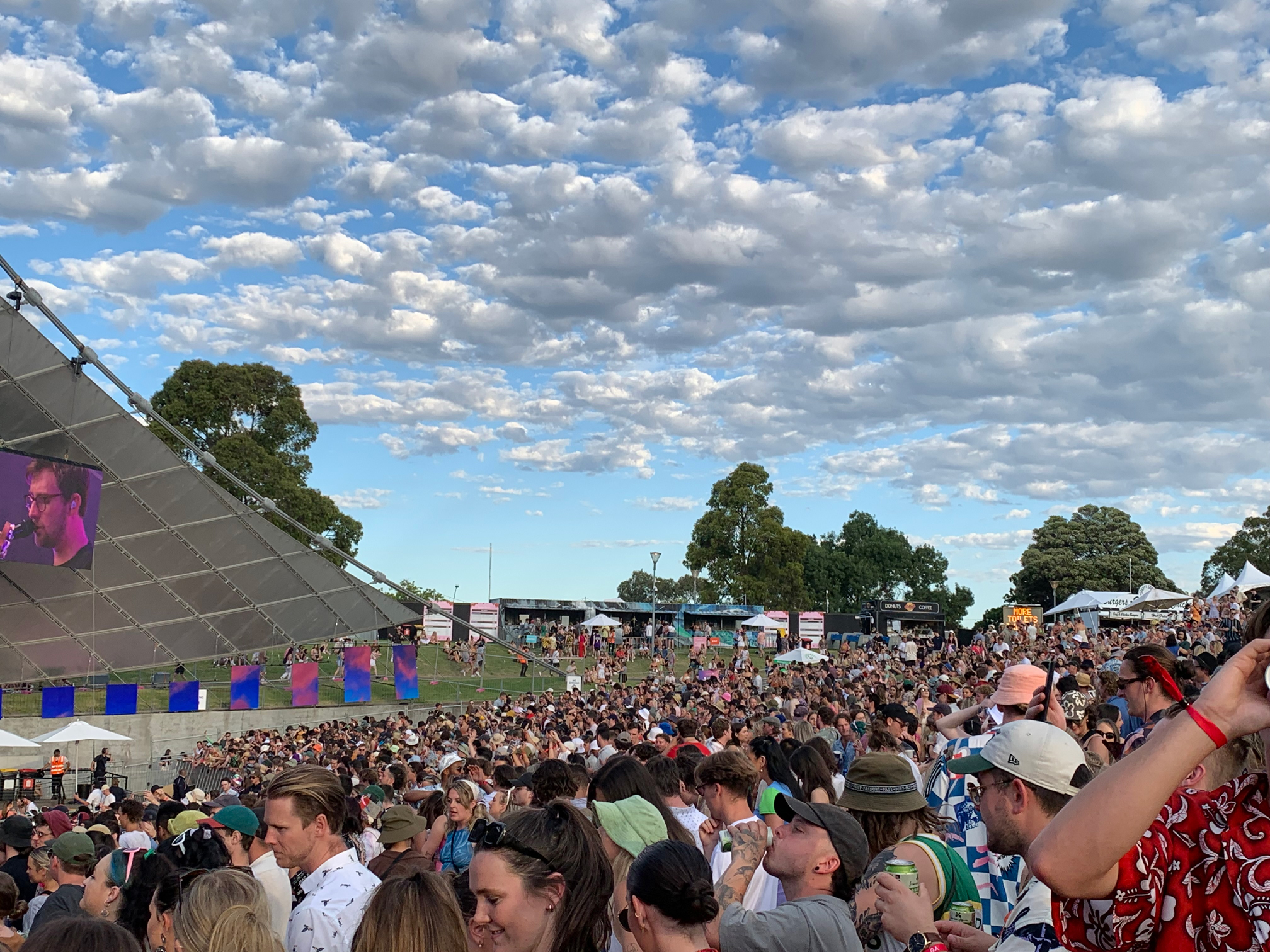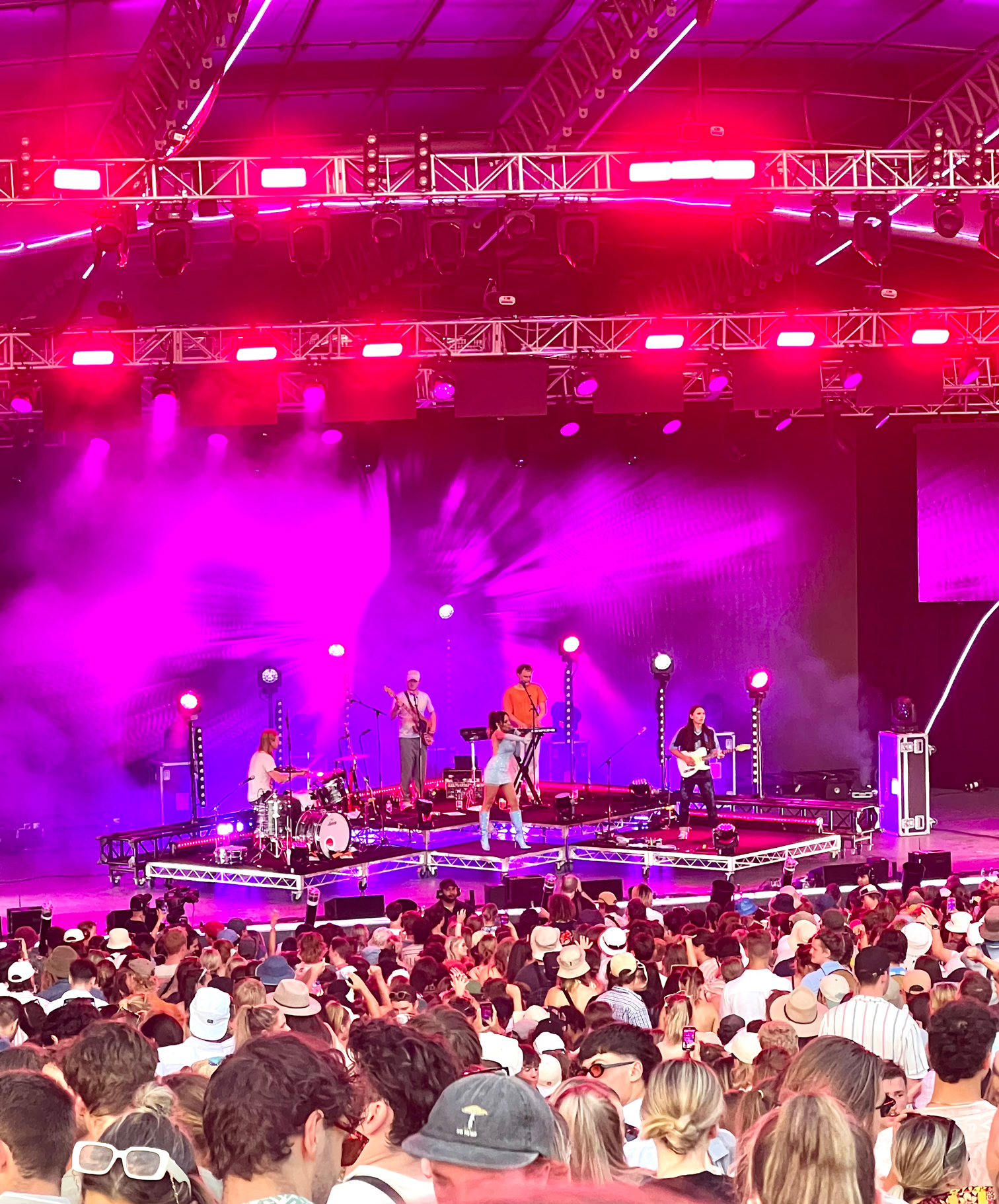 The first act we saw was Ball Park Music – your friendly neighbourhood indie band comprised of 4 nerdy-esque guys and a girl. They brought all the wholesome feels, always managing to instigate the sing-a-longs, and it was a great start to the night.
Next up was Cosmo's Midnight who played all their bangers and got the crowd dancing. However, Lime Cordiale – a brother duo from Sydney playing alternative surf pop-rock – were my highlight. They were the first band after sunset, showcasing a groovy 70's light show, pumping out hit after hit after hit.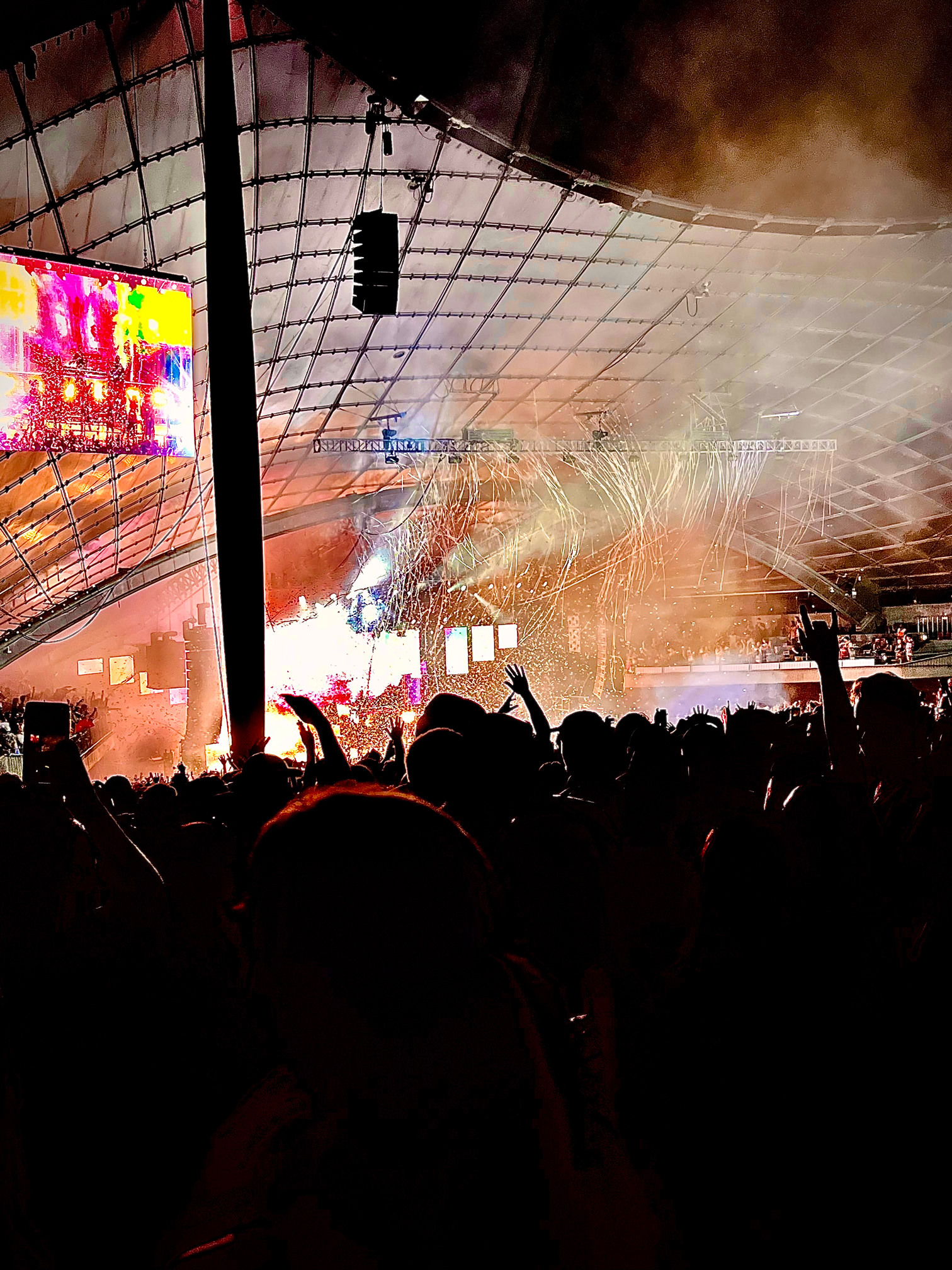 We were secretly hoping that the one and only Idris Elba would appear for Apple Crumble – but it was wishful thinking. With a few hours until midnight, Lime Cordiale started their own cheeky fake countdown, which the crowd loved – adding to the hype of the New Year countdown.
It was ebbing towards midnight and the legendary Hayden James had taken to the stage; having attended many Hayden James gigs I was let down by the set this time. Stepping away from playing his usual bangers and repertoire of hits, instead he played beats with little or no lyrics, which became a little repetitive. So after the countdown we headed away from the main stage to check out the dance area, which was made to replicate a boiler room with a circular stage in the middle and a dance floor surrounded by light up walls. What an immersive stage!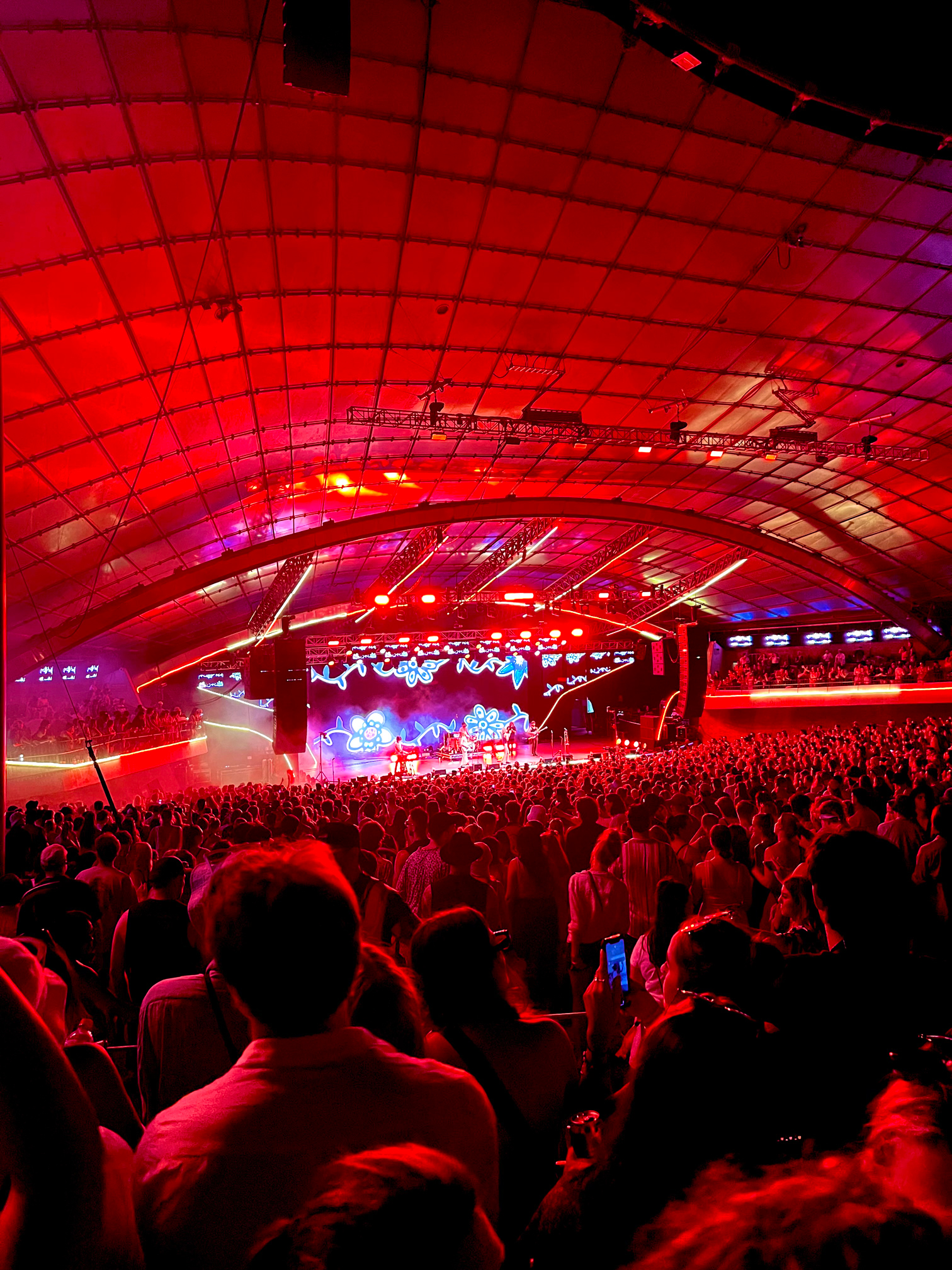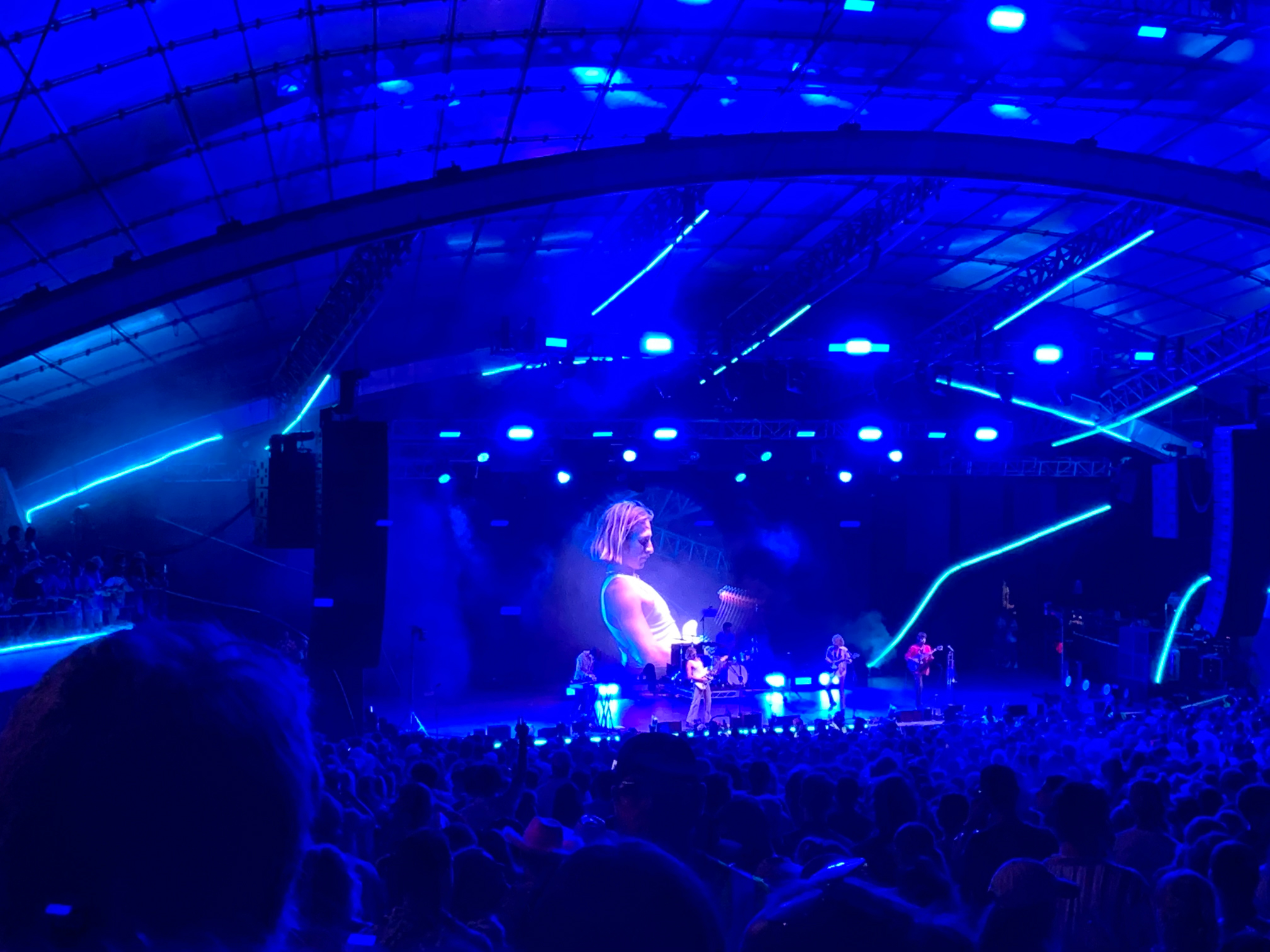 It felt amazing to be back at a festival with live music and the Beyond the Valley crew did a great job of creating an inner-city festival in the current climate. Happy New Year folks – let's hope that 2022 will bring us more live music, more festivals and many more times to dance until sunrise.