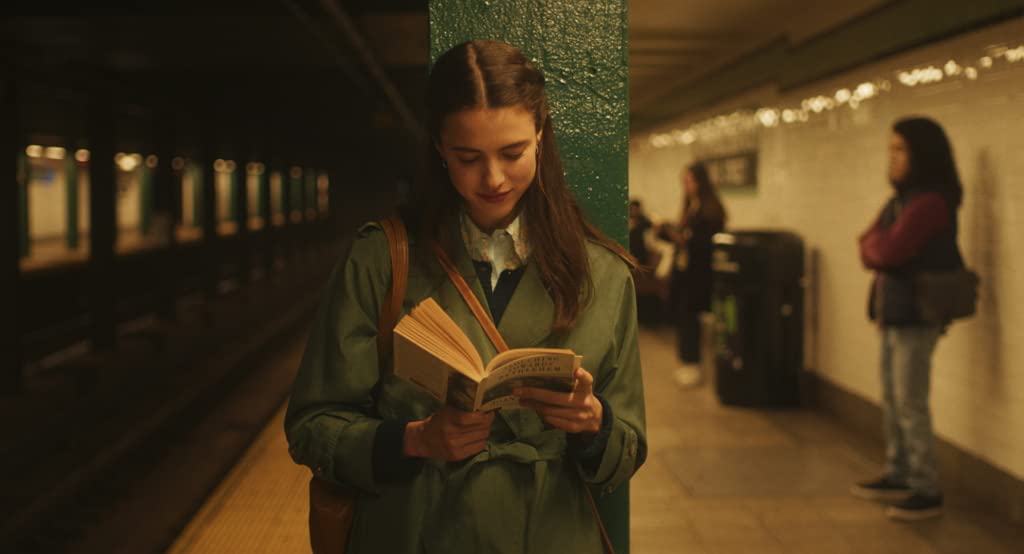 Aspiring writer Joanna (Margaret Qualley) moves to New York City, where she soon gets a job at a top literary agency. One of her main tasks is to send form letter replies in response to the mountain of fan mail the agency receives for the famously reclusive J.D Salinger (Tim Post). Over the course of a year in the city – in which she gets to know her intimidating boss Phyllis (Sigourney Weaver), has a tumultuous romance with fellow writer Don (Douglas Booth), and frequently talks to Salinger over the phone – she learns about herself, and what she wants from life.
My New York Year, based on Joanna Rakoff's memoir My Salinger Year (the retitling for the UK market is hard to fathom – it's not as if Salinger's books never made it across the pond!), is a sweetly earnest coming-of-age story. From the opening sequence, where Joanna describes her initial desire to come to New York and 'live in cheap apartments and write in cafes… yeah, I know, but it's what I wanted!', the film owns its clichés. In fact, it embraces them, and the unfashionable depth of emotion that often lies behind them. As Joanna reads letters of heartfelt appreciation for The Catcher In The Rye – a book that's become synonymous with hackneyed teen angst – she's moved by the unusually open expressions of heartache that she finds within. 'If you can't express your emotions to the world, then what are you supposed to do with them?' she asks, later on. My New York Year is a sincere advocate for the benefits of feeling your feelings and not being embarrassed to love the things that you love, however much they may be mired in cliché. Which is lovely.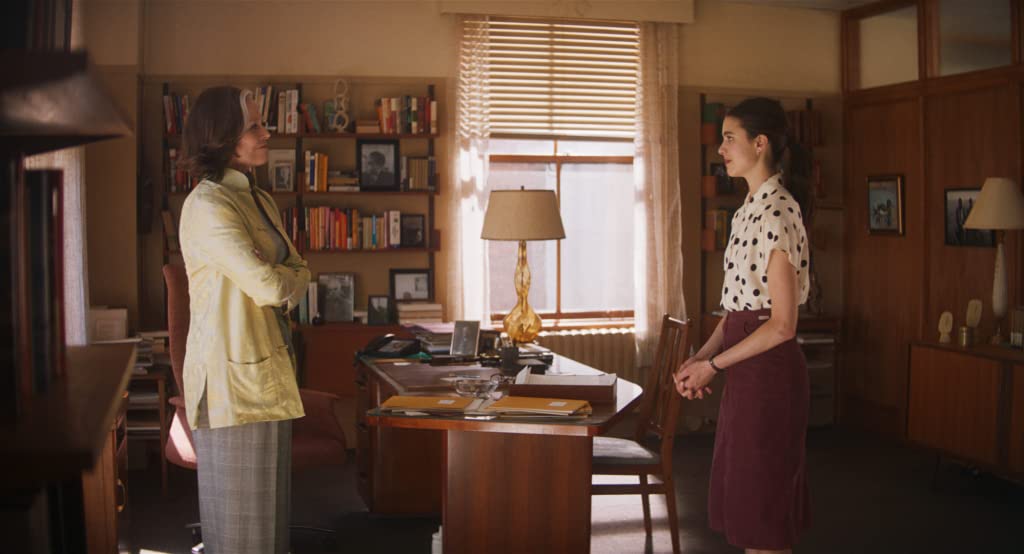 Less lovely is the tedious romance subplot between Joanna and the deeply off-putting Don. It's true that My New York Year is based on real life, and in real life people are always falling for people who are clearly not right for them, but that doesn't make the flat and chemistry-less scenes any easier to sit through.
What makes them even worse is that they take time away from the office scenes, which – to shamelessly utilise another cliché – are where the magic happens. Sigourney Weaver's Phyllis has garnered many comparisons to Meryl Streep's terrifying Miranda Priestly in The Devil Wears Prada, but Weaver plays her boss character with more light and shade; softer, though still imposing. Whilst underdeveloped, the trajectory of the relationship between Phyllis and Joanna feels genuine. Nice supporting turns from Colm Feore, Yanic Truesdale, and Brian F.O Byrne give the office its warmth and atmosphere.
My New York Year's most valuable asset, however, is Margaret Qualley. Expressive and charming, she plays Joanna with the gangly grace of a young Audrey Hepburn, and does an excellent job of portraying the inner growth of her initially naive protagonist. Even when My New York Year threatens to become overly familiar, Qualley's effervescent performance keeps the film engaging.
★★★