Jeff Goldblum does a Jeff Goldblum all over jazz's hallowed classics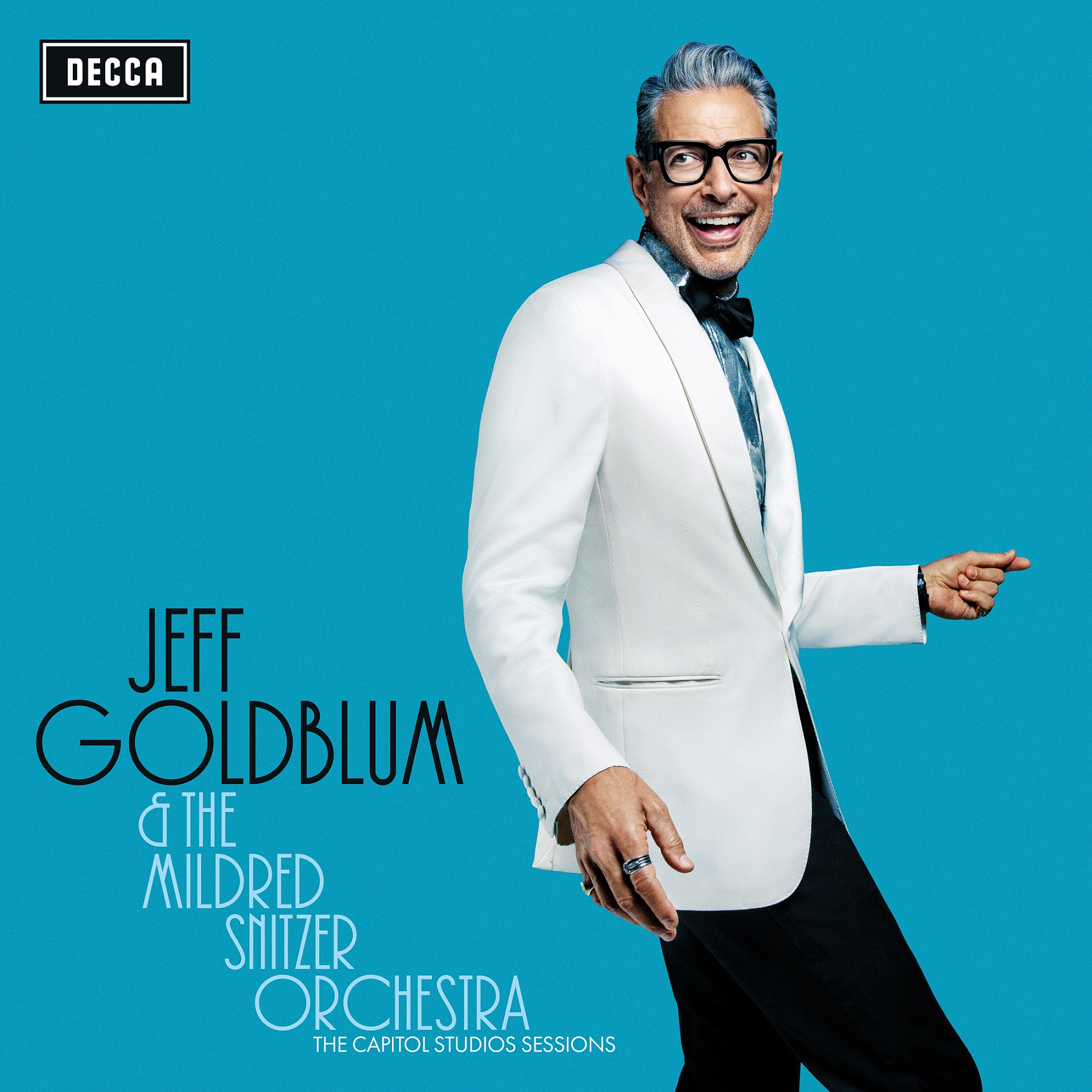 I have a massive man-crush on Jeff Goldblum. The guy has such style. Is it fair for someone with such a glittering movie career to be this good at piano as well? No, it is not. Does that make you hate him? No, it does not.
How could you hate him, when he makes albums as gleeful as this? The Capitol Studios Sessions is a joy from start to finish. It's a proper live album, full of off-the-cuff verbal riffing, crowd laughter and musical sketching – an organic product. It sounds like the happiest evening of your life. It sounds like a bunch of dudes having the best time. It induces crushing FOMO and puts a giant smile on your face at the same time. Miranda voice: SUCH FUN!
Taking his cue from Sinatra, Goldblum plays the role of MC and musical ringleader, although unlike prickly Ol' Blue Eyes, he's a big butterball of gentle joy. Alternately praising his collaborators to the skies and exchanging winks with the audience, he sounds like a man so deep in his element that he's in danger of melting into the music completely. The schtick is particularly lively when paired with a vocalist foil – his exchanges with Haley Reinhart and Sarah Silverman are deliciously hilarious.
And 'delicious' really is the word for this album. The music is opulent and assured, a perfectly-executed facsimile of jazz's Basie/Coltrane/Davis years. The vocals are alternately entertaining and gorgeous – Goldblum may not be a particularly inspiring singer, but with Reinhart's otherworldly tones and Imelda May's fierce sass on tap, who cares? Plus, although it's true that you either like Sarah Silverman or you don't, if you do then her turn is a romping centrepiece.
The instrumentals are equally enjoyable. Opener 'Cantelope Island' is as smooth and silky as a Las Vegas negligee, full of the spirit of 1950s America (the good kind, with pretty cars and interesting cocktails, not the bad kind, with minority-bashing and misogyny). Closer 'Caravan', which I remember with dread from school jazz orchestra days, is rich and virtuosic, stepping closest to trad jazz territory but keeping things on the harmonic side of the street. It's not ground-breaking – nay, tis a nostalgia fest – but that doesn't stop it being colossal amounts of fun.
Turn off your inner cynic and soak up the vibes, man. Jazz has been suffering from a pomposity problem since the 60s, but this album is made from the unadulterated, creamy centre of joy that made the genre what it was in its heyday. And Goldblum? Well, I think he's a gift. Judge for yourself.
★★★★