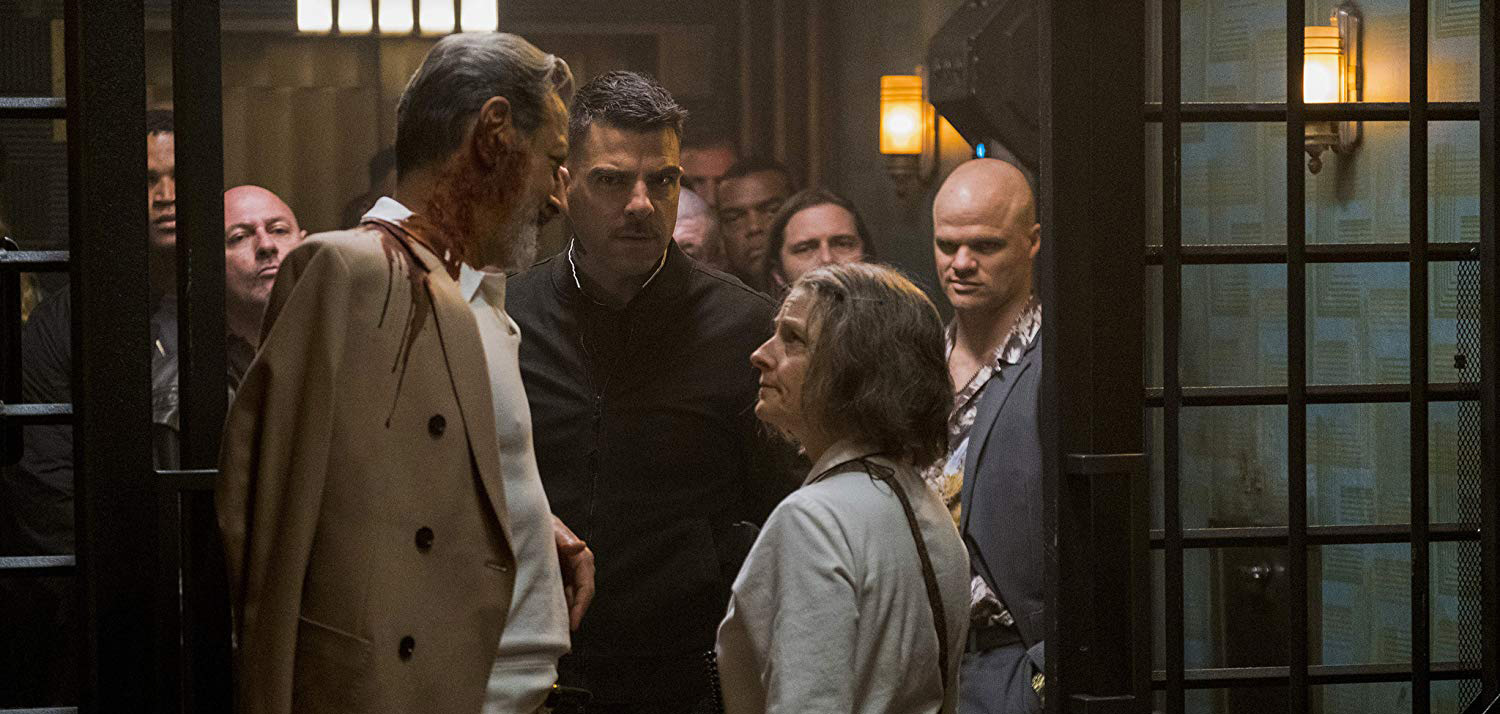 Genre: Action, Crime, Thriller
Directed by: Drew Pearce
Starring: Jodie Foster, Sofia Boutella, Dave Bautista, Sterling K. Brown, Jeff Goldblum, Zachary Quinto
Writer-director Drew Pearce (Iron Man 3, Mission: Impossible – Rogue Nation) cut his teeth on studio movies that want to appeal to (almost) everyone. Hotel Artemis, his directorial debut, is a refreshing jab of punk rock this summer, a slice of serviceable action with little substance.
It's easy when watching Hotel Artemis to be swept up by the moody cinematography, great set design and an all-star cast, and fail to notice this really is a relationship drama. The hotel occupants all have priors. The Nurse (Jodie Foster) and her orderly, Everest (Dave Bautista), have cared for everyone at their hospital for criminals before. The patients all have their mysterious reasons for being there. Brothers Waikiki (Sterling K. Brown) and Honolulu (Brain Tyree Henry) are forced to visit the Artemis after a botched bank robbery. Meanwhile, Crosby (Zachary Quinto) is desperate to get his gangster father, The Wolf King (Jeff Goldblum), treatment, and Nice (Sofia Boutella) and Acapulco (Charlie Day) are there to help along the plot.
At 97 minutes, Hotel Artemis is incredibly watchable, zipping along at a nice pace and with Pearce quickly establishing character relationships and conflict. Yet, once the game is in play, you're left feeling unsatisfied as the characters never grow beyond enigmas.
Pearce is a strong writer and his plotting gleefully gives us what we want: blood. He struggles to develop relationships beyond how they first appear once the characters clash. It is unclear why they hate or help each other; reasons that are given feel contrived and vapid. The actions of the bad guys for example only seem to happen because they're bad.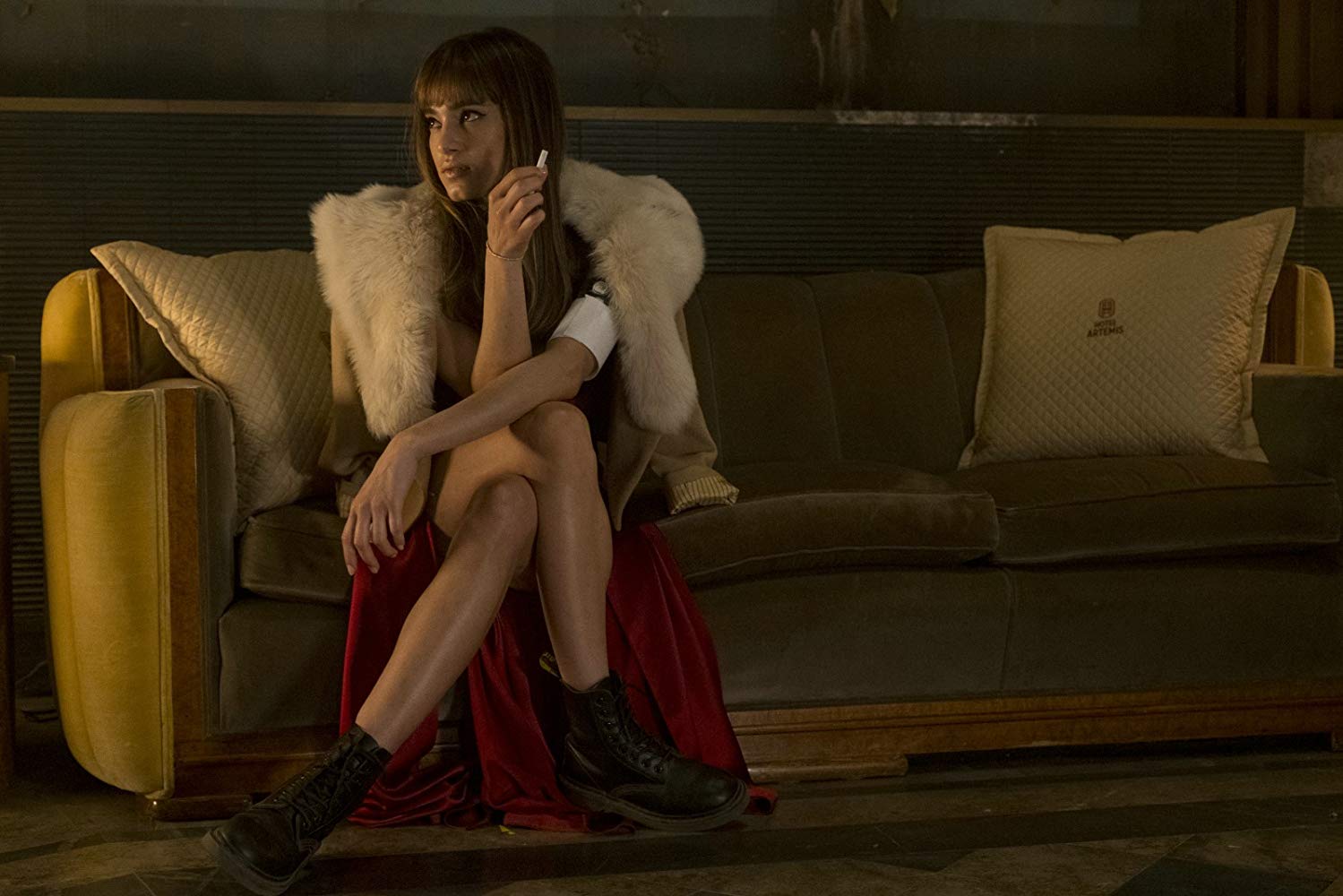 His physical direction is also murky. The Artemis' geography is never clearly outlined and you're never sure where each character is in relation to each other. This carries through to his action direction as he sticks to a variety of mid-shots cloaking the fight choreography.
Luckily, the cast helps Pearce out. Foster delivers an emotional performance better than the material, Bautista shows he can lift any movie with his comedic ability, and Goldblum does his thing as the laconic gangster. Elsewhere, Brown rocks a goatee and the talents Henry shows on Atlanta are wasted.
Yet, for all the A-list talent, Boutella, as the "Parisian ninja bitch", walks away with the movie. She has fun being the untrustworthy assassin, leaning into Nice's femme fatale roots and using her ballet training to good use in the film's best fight scene.
Hotel Artemis seems to be a film where most of the interesting plot points are happening off screen, whether relegated to backstory or just outside the frame. It won't be to everyone's taste and that should be admired in a summer obsessed with four-quadrant appeal. It might not be celebrated by your mum or granddad, but someone, somewhere, will love Hotel Artemis.
★★★