Theatre Review: The Pit and the Pendulum at the Omnibus Theatre, Clapham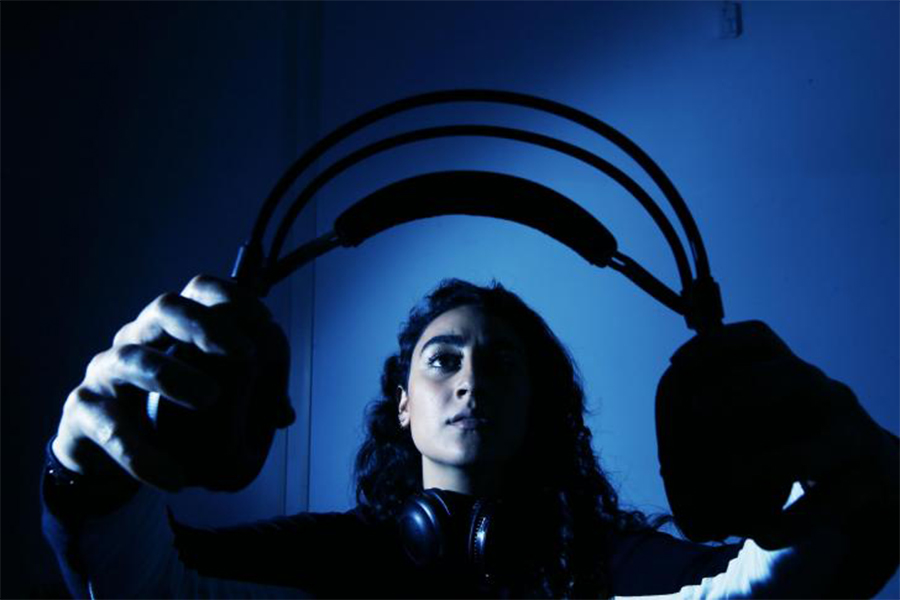 Creation Theatre have merged the gothic horror of Edgar Allan Poe's The Pit and the Pendulum with an Iranian woman's revolutionary zeal to create an ominous and immersive theatrical experience. The audience are given headphones which make every line crystal clear and allow for random noise to emerge in the gloom. There's steady narration of Poe's story from Nicholas Osmond while Afsaneh Dehrouyeh reacts to her imprisonment with a feminist critique of literature and the political.
Our heroine, alone on stage, is funny and angry with a host of Star Wars references and a talent for killing the rats in her cell. Imaginative use of lighting switches the atmospheric darkness on and off while the screen at the back of the stage is used to project images of protest, horror and football. This is a story of rebellion that moves quickly and sharply, from prison cell to the streets of Tehran and brief moments of happiness.
Afsaneh Dehrouyeh is compelling to watch and listen to, making the stage as big or small as it needs to be. She slips easily between English, Arabic and song. Her arguments with the unseen and often heard Poe offer light relief and an interesting rebuttal to the problem of storytelling. The unpleasant realism of her situation heightens the tension built by Poe's ponderous description of the pit and the pendulum.
The sound design is particularly disorientating, adding to the general sense of unease, crackling and shifting around directly into the audience's ears. Writer/Director Christopher York presents an interesting take on a horror story from the 1840s about the Spanish Inquisition colliding with modern issues of oppression in the Middle East. There's clever staging and uncomfortable conclusions to see and hear.
★★★
The Pit and the Pendulum is on the Omnibus Theatre until 24 November 2018