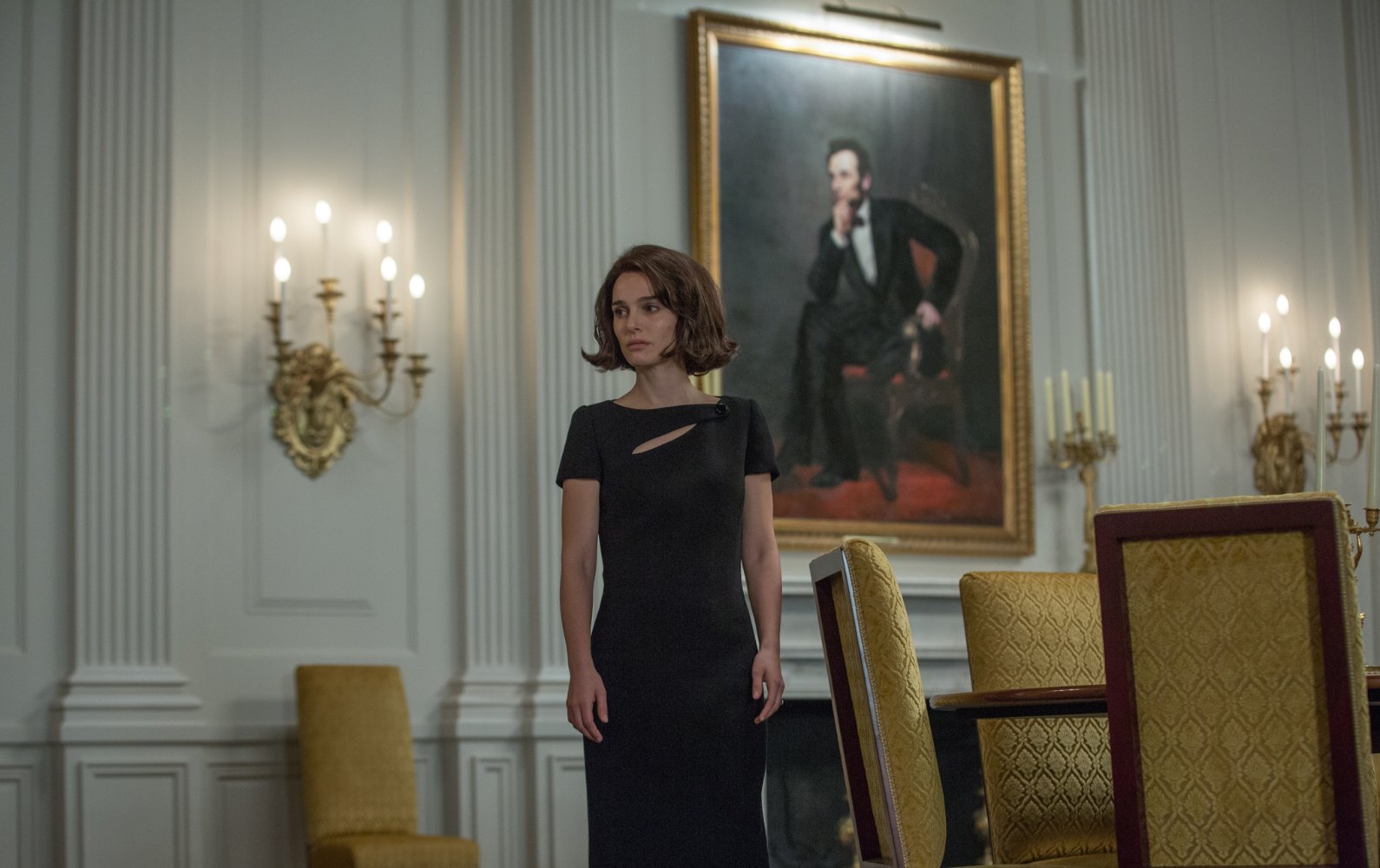 Genre: Biography, Drama
Directed by: Pablo Larraín
Starring: Natalie Portman, Peter Sarsgaard, Greta Gerwig, Billy Crudup, Max Casella
"There won't be another Camelot. Not another Camelot." The memory of Jacqueline Kennedy means so much to so many. As First Lady of the United States, she was an icon of fashion, an emblem of elegance, and an embodiment of grace and class. But in the winter of '63 she assumed a new role; in the face of overwhelming shock and insurmountable sadness, she became a symbol of great strength to a nation left traumatised by the assassination of John F. Kennedy – their President and her partner.
Those fateful few days that followed JFK's death provide the setting for this bold and brilliant new biopic from Chilean director Pablo Larraín. Pivoted around an interview Jackie (Natalie Portman) gave to Life magazine correspondent Theodore H. White (Billy Crudup, here credited only as 'The Journalist') a week after her husband's murder, screenwriter Noah Oppenheim introduces us to a woman shattered by her own grief, but with a sharp and steely resolve. "Any advice for me" asks her interviewer, as they discuss the attention he will likely receive once the aforementioned article is published: "Yes, don't marry the president" comes her wry retort.
Told predominately through flashback, the story Larraín shares is one of unimaginable sorrow; her eyes dark with despair, Jackie's figure is that of a tortured soul confronted not only with the responsibilities of having to console her two young children, but also the anguish of a country crushed by its own heartache.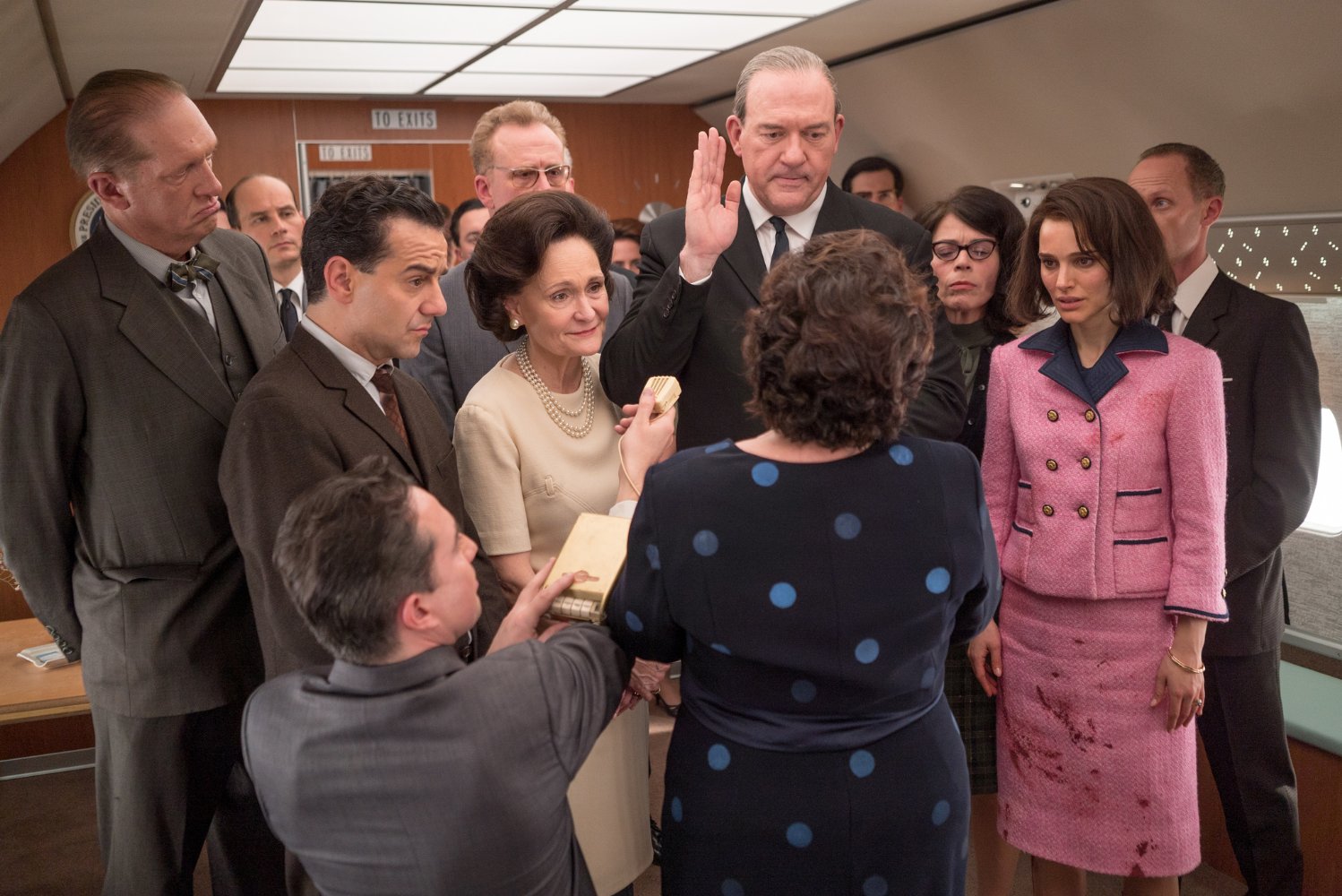 Larraín's decision to shoot on 16mm, and blend his footage with achieve recordings, furnishes the film with a sense of realism that's affectingly raw: Jackie's suffering framed through confined camera angles that forge an almost intimidating intimacy between subject and spectator. The emotional fallout from her husband's sudden passing consumes Jackie; her psychological torment manifested through DP Stéphane Fontaine's use of Kubrickian Stedicam, with the writhing chords of Mica Levi's unsettling score further amplifying her existential terror.
The cogency of Natalie Portman's performance is staggering. Enabled by the script's non-sequential structure, the narrative shifts regularly, moving from the events that followed that devastating day in Dallas, to happier times spent touring the recently renovated White House with a TV crew in the early months of '62. It is in such scenes that we see Jackie's gracious, genteel charm, a complete contrast to the brusque manner she adopts when talking to Crudup's reporter, or the haunted widow we see possessed by the pain of her loss.
Rendering the role with an astonishing authenticity, it is through the soft tones of Jackie's distinctively whispery voice that Portman is able to establish both her fortitude and vulnerability; lacing the delicate intonations of her speech pattern with explosive inflections that conceal her character's mental fragility. Strong support from the likes of Peter Sarsgaard, John Carroll Lynch, and Max Casella (playing Bobby Kennedy, Lyndon B. Johnson and Jack Valenti, respectively) allow Oppenheim's account a greater authority, but it is the power of Portman's presence that captivates our attention.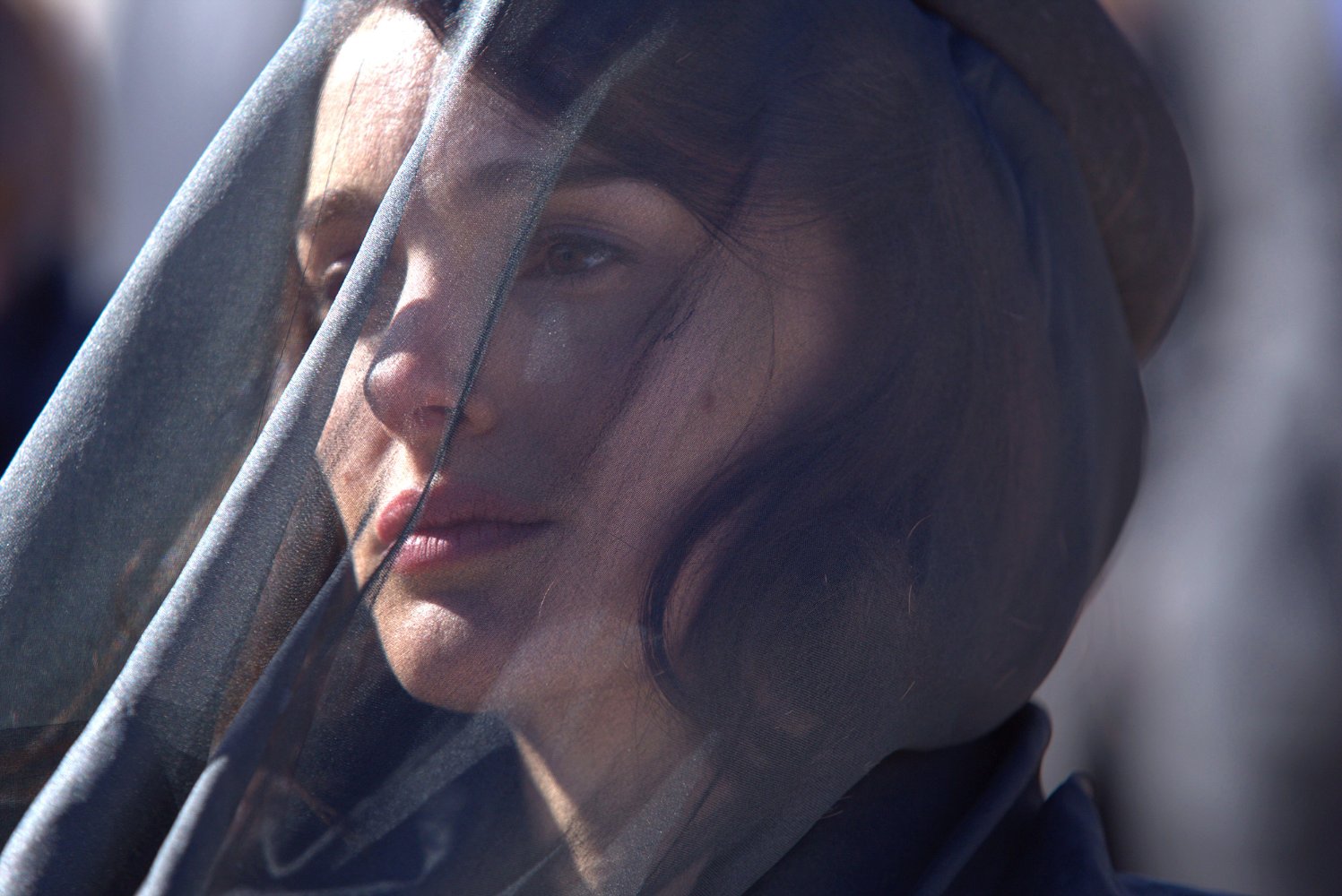 Watching Jackie through the miasma of dread and uncertainty that heralds the culmination of Barack Obama's presidency, and the inauguration of Donald Trump's, provides the film with a politically relevant edge. Explaining his own reasons for wanting to write a feature on her, The Journalist tells Jackie that history is all we have: "Had. We have television now" comes her biting response.
Jackie recognised that the days following her husband's death would ultimately define how history remembered them, and she also understood the influential power of imagery. Upon arrival back in Washington following the assassination, she declined to change out of her blood-splattered suit ("Let them see what they've done"), and subsequently sought to model the funeral plans on the grandiose pageantry of Abraham Lincoln's.
Perhaps the most timely image seen here, however, is that of Jackie's dismay after she spots the new First Lady, Lady Bird Johnson (Beth Grant), picking out new curtain patterns to replace the ones she chose during the renovation. Legacy is something that's impossible not to contemplate at the moment, as a man who's both morally and professionally unqualified to be the Leader of the Free World undoes the work of his predecessor, without ever stopping to consider the consequences. The look of consternation etched on Jackie's face lingers long in your mind, encapsulating an international mood that right now is fraught with fear… no more Camelot indeed.
★★★★★