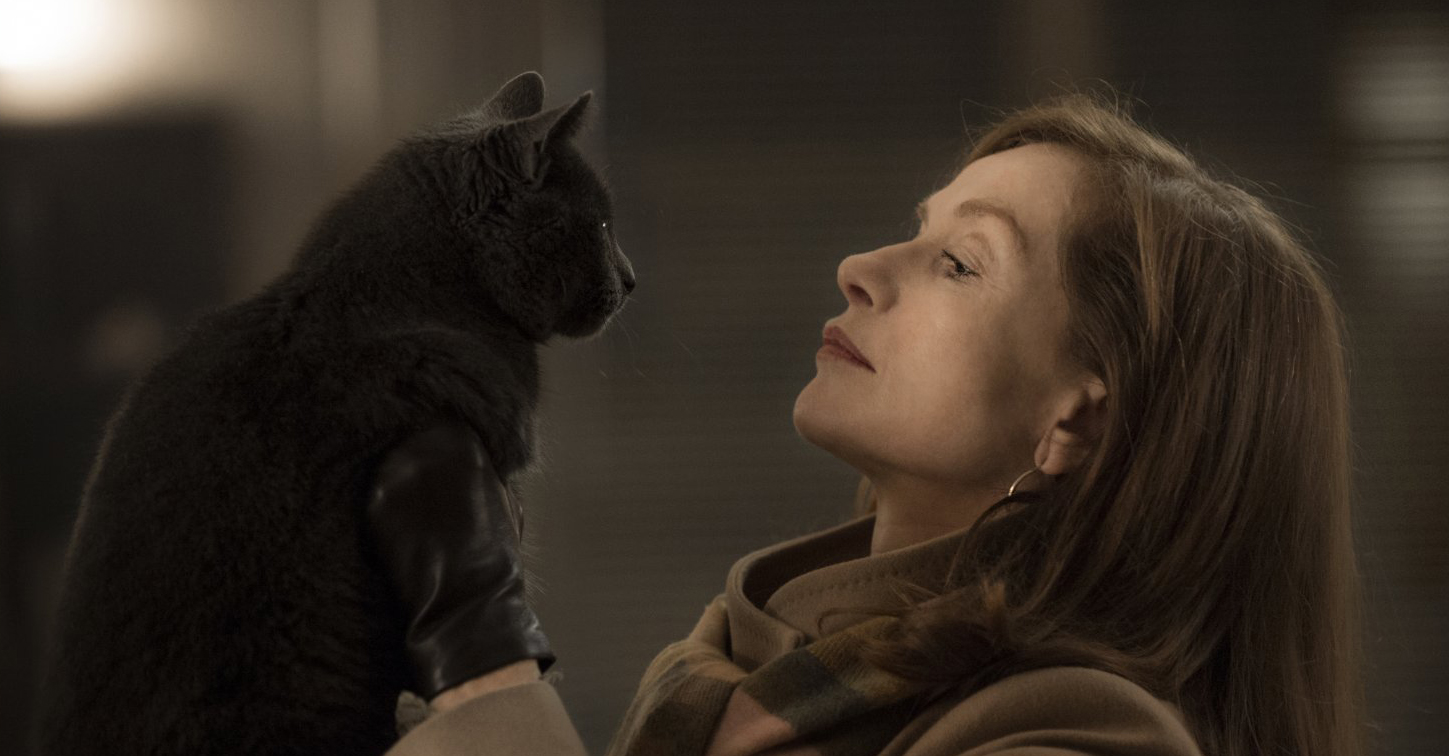 Genre: Comedy, Drama, Thriller
Directed by: Paul Verhoeven
Starring: Isabelle Huppert, Laurent Lafitte, Anne Consigny
Paul Verhoeven doesn't make films to entertain his audience, he makes films to test his audience: explicit films that defy expectations, probing our deepest and darkest thoughts.
Considered in its broadest terms, his latest film, Elle, could be branded alongside the likes of Basic Instinct as another flagrantly trashy exploitation flick. Against a black backdrop, we hear the sounds of a struggle taking place; glasses smash, a woman screams, a punch is thrown. Surveying the scene moments later, we see a middle-aged woman pinned to the floor of her parlour, her dressed ripped, her breasts exposed, and a masked man on top of her who, having finished with his victim, soon flees.
Despite having suffered this terrifying ordeal though, Michèle (Isabelle Huppert) does not appear distressed. Having tidied the mess, she continues to go about her day, apparently proud of her ability to not be overwhelmed by the shock that reverberates palpably throughout the audience.
To label Elle a 'rape comedy', as some people have, is both untrue and grossly ignorant. Verhoeven's picture may be provocative – even perverse – and yes, it is infused with an irresistibly smoky haze of riotously black humour, but never does it dare to revel in demeaning or making a joke of such a serious subject matter; each flurry of abuse, a regular but never gratuitous occurrence, shocking you to your core with an abruptly punishing intensity.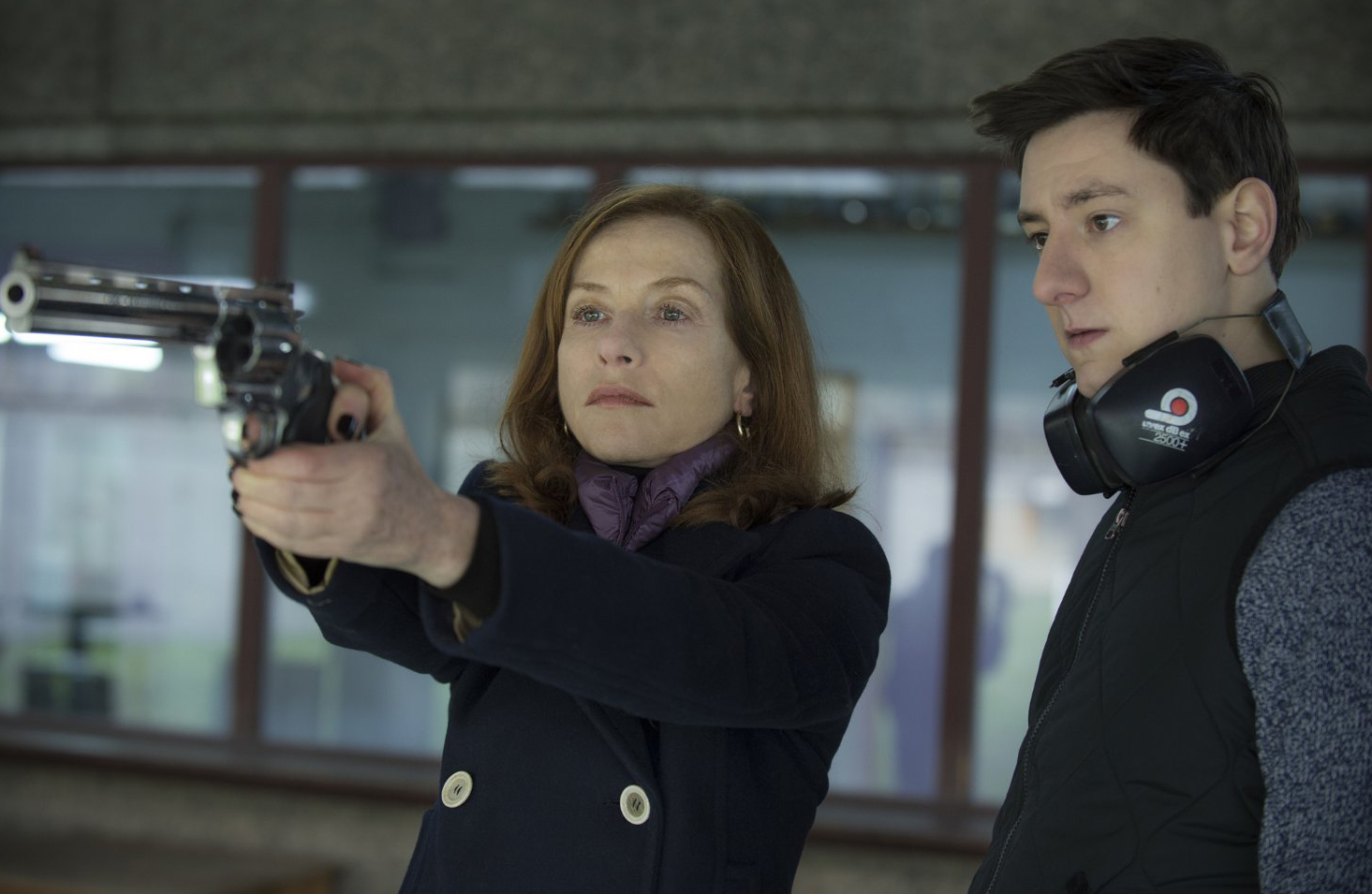 Proving that even after a 10-year hiatus, he can still effortlessly challenge our preconceptions, Verhoeven delights in making mischief, and wrong-foots his audience at every opportunity. Michèle's reaction will infuriate many, but then that's the point; this is a movie that's morbidly curious, and morally unhinged. David Birke's script – adapted from Philippe Djian's novel 'Oh…' – thrives in being objective; the audience's compulsion to judge is a consequence of their own personal volition.
For private reasons, Michèle refuses to seek help from the police and instead proceeds to deal with her demanding life, which involves supporting her foolish son (Jonas Bloquet) and his ferociously controlling girlfriend (Alice Isaaz), maintaining authority over the staff who work at the videogames company she owns, and visiting/arguing with her aged mother (a feisty Judith Magre). After her attacker threatens a reprise, however, Michèle suddenly finds herself caught in a twisted game of cat and mouse.
Blithely revealing the secrets of Verhoeven's vicious, voyeuristic thriller simply for the context of a review would be unfair. Sadomasochism, adultery, domestic violence, desire, power, and control, are all equal components to this moody, uncomfortably mesmeric story. It's a film that pummels you psychologically, with startling surprises and an acidic wit that slices through the tension like a razor-sharp blade cutting through flesh.
Isabelle Huppert is, like the film itself, a force of nature in the lead role, tearing the screen to pieces; wry, calculating, and with a will so strong it could knock you out cold. Paired together with Verhoeven, they're the perfect creative match, but one that's been made far from heaven.
★★★★