E. Lockhart on books that are almost crime fiction

© www.heatherweston.com / Hot Key Books
I am rather an inadvertent crime fiction writer. Though I dearly love a thriller (my taste runs to crime families, domestic noir, con artists and dark academic settings), I came to writing crime stories because I was trying to look at myself. Or more accurately, at human nature.
I was interested in the question: are we really as bad as the worst things we have done? If we have done something terrible, can we be redeemed? Should we forgive ourselves? Can we expect forgiveness from others?
I wrote We Were Liars about an amnesiac girl whose boyfriend abandons her after the accident that caused her amnesia. She doesn't know what she did to make him stop loving her — because she can't remember. My book Genuine Fraud is a con artist story that takes you progressively deeper into her background. Hopefully readers see why they might forgive Jule her trespasses, but they also witness her doing unforgivable things.
It was only when I'd written those two books, both with crimes at the center of them, that I realized I was indeed a crime fiction writer. My new book, Family of Liars, has been a crime novel from inception — though perhaps it breaks with convention. Is it domestic noir? A crime family? It is both, in its way, but it is also a love story set on a windswept private island, centered on a drug-addicted seventeen year-old girl whose life is upended by a magnetic, unpredictable boy.
Anyway, here are some great reads that might not get classed as crime fiction, but which have crimes at their dark hearts.
MY SISTER THE SERIAL KILLER by Oyinkan Brainthwaite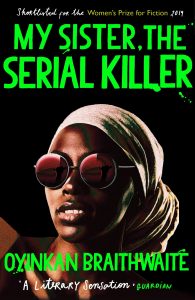 The pretty, mercurial, popular sister of Braithwaite's protagonist is indeed a serial killer. The novel is set in Lagos, Nigeria, and the heroine's predicament is impossible: what do you do when the person who loves you best in the world is unspeakably dangerous?
A LINE IN THE DARK by Malinda Lo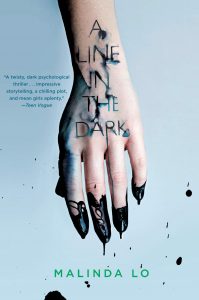 Lo just won every award there is (basically) for her book Last Night at the Telegraph, but for pure crime and creep, this is the one. A twisty, queer foray into toxic friendship.
SPECIAL TOPICS IN CALAMTY PHYSICS by Marisha Pessl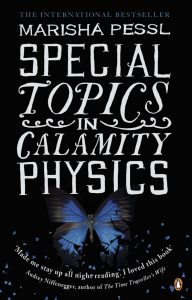 A hyperverbal, oddly-educated teenager moves with her dynamic professor father to a small town where the pull of a glamorous film teacher and a group of self-aggrandizing friends leads her to some very dark and surprising places. Pessl writes amazing sentences! And this book stayed with me long after I finished it.
THE EIGHTH DETECTIVE (EIGHT DETECTIVES) by Alex Pavesi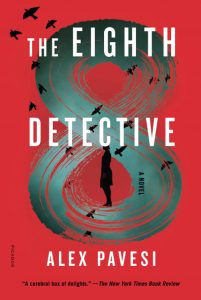 An iconic but obscure book of short mystery stories is disinterred by an editor, who finds its hermit-like author living abroad and travels to unpack the meanings beneath the tales. Very innovative.
NINTH HOUSE by Leigh Bardugo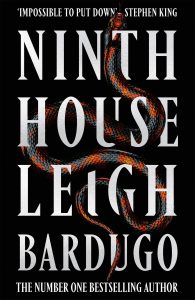 Dark academia thrillers are my favorite, and this one has magic. What if all those secret societies at Yale were really magical? And at war with one another?
E. Lockhart's Family of Liars, published by Hot Key Books, is out now.