The one-day rock festival that is Camden Rocks took place over the weekend (3 June) and it was a momentous triumph, boasting a strong line-up of 250 bands that was arguably the best to date.
The festival – now in its sixth year, four of which we've been lucky enough to attend – certainly didn't disappoint. Glorious sunshine, an eclectic line up and happy festival-goers made this year's music event one to remember.
Once we'd collected our wristbands, we hopped next door to Underworld to catch four-piece band Turbowolf. I managed to see the band two years ago at Camden's Barfly where frontman Chris Georgiadis captured the audience's attention from the get-go with his enthusiastic performance. This year was no different.
The only bad thing about a festival that takes place across a single day is that there are inevitably line-up clashes. We therefore decided to cut Turbowolf's set short and head over to KOKO, where one of our top five bands of the festival, Reverend and The Makers, were performing.
It was the band's second time at the festival and they played plenty of tracks that fans wanted to hear including 'Bassline', 'Open Your Window' and 'She Said She Loved Me'. The band's distinctive frontman, Jon McClure, got audiences hyped for the following acts with attendees jumping, singing and bouncing along to the catchy tracks. A highlight of the gig was when the band played their 2007 track, 'Heavyweight Champion of the World', which delivered a nice dose of nostalgia for anyone who's been following the band for a while.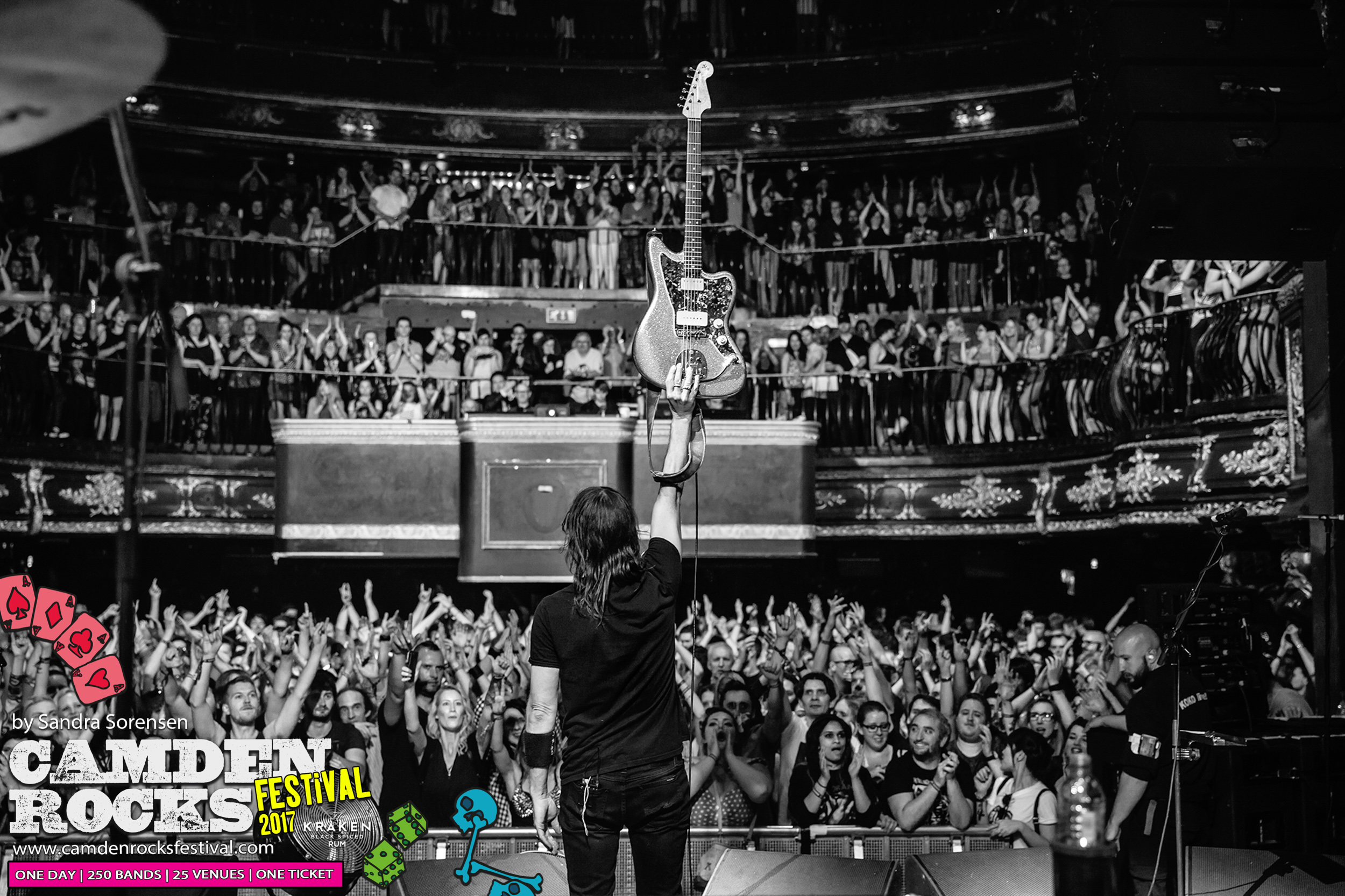 Indie music fans were treated to a stellar KOKO line-up, which included not only Carl Barat & the Jackals and The Coral, but also Camden Rocks 2017 headliners, Feeder. Many people remember Merseyside band, The Coral, from the noughties but they're still a great band. They played well-known tracks 'In the Morning' and 'Pass it On', with dedicated fans singing along to every word and getting the place warmed up for the most anticipated headline slot.
Welsh rockers Feeder took to the stage and lived up to their reputation as a brilliant live band, opening up with 'Universe of Life'. The set mainly featured their earlier material (which nobody seemed to be complaining about about) and saw the band play as if it was their last ever performance. As expected, 'Buck Rogers' got the biggest reaction, with over-excited audience members throwing cups and singing at the top of their lungs.
Like previous years, Camden Rocks Festival 2017 was a huge success and delivered something for everyone. Until next year fellow rockers!