Calamity Jane at the Theatre Royal, Brighton – Review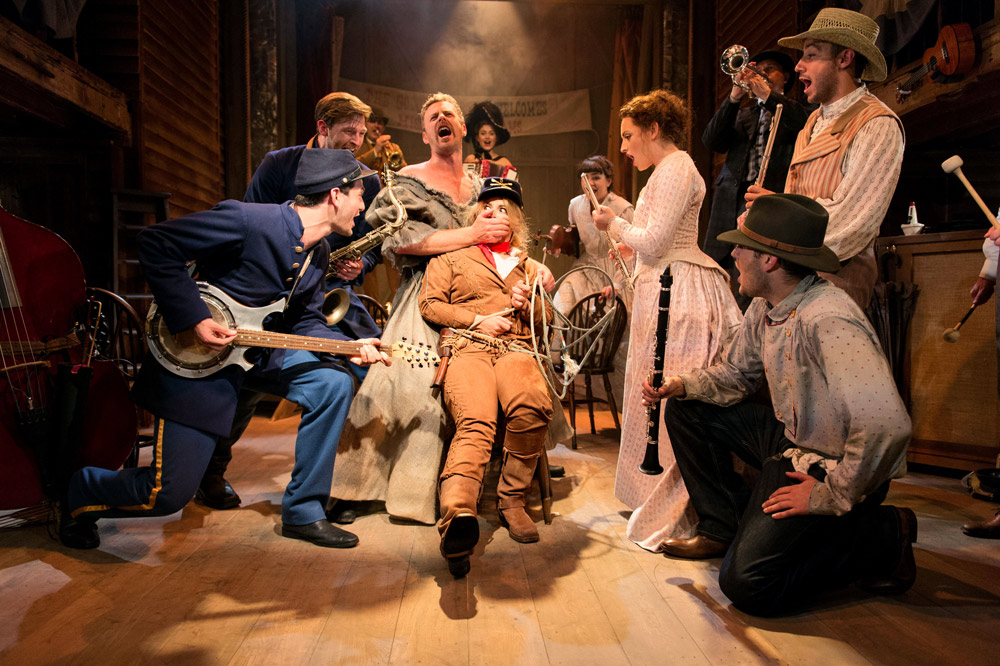 After leaving last night's production of Calamity Jane at the Theatre Royal in Brighton, there was only really one resounding thought running through my head: "take me back to the black hills, the black hills of Dakota."
With just a few strums of the introductory banjo, the audience was happily humming along to an obviously well-loved musical, and I was more than happy to go along for the ride.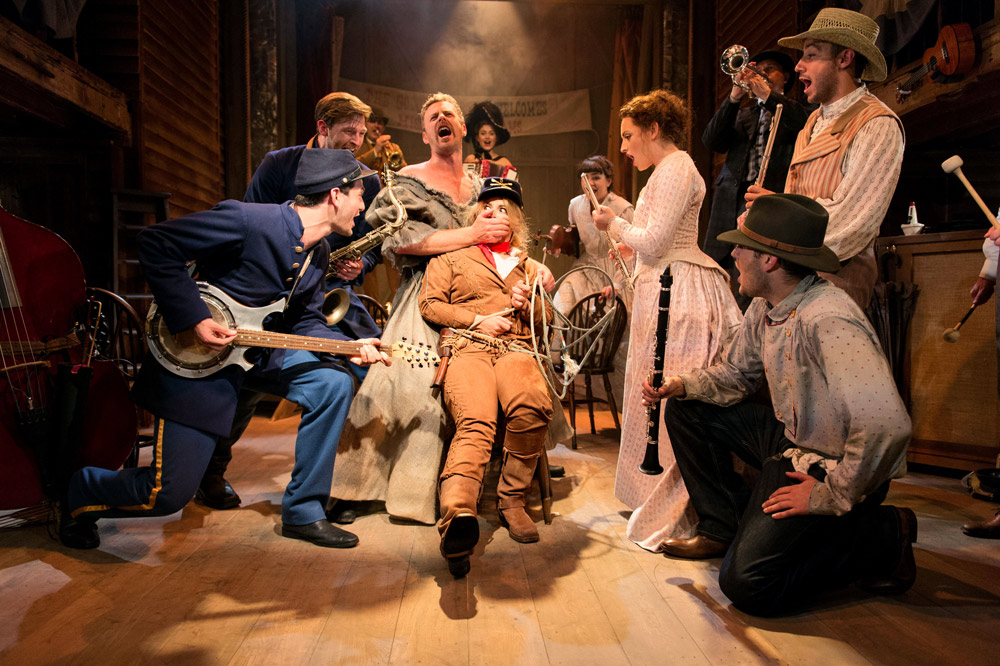 Gun-toting, stagecoach-riding Calamity Jane is a woman in a man's world who's happier slinging back a sarsaparilla in a saloon and telling (tall) tales of fighting off Indians than she is occupying her mind with "female thinking". After a case of mistaken identity brings an aspiring actress named Katie to the small town of Deadwood, Calamity starts to re-assess what it means to be a woman and particularly a woman in love.
From the very beginning, the entire cast put on a high energy, highly entertaining production, complete with multi-talented actors, frustratingly catchy show tunes and impressive dancing skills throughout.
With just a single set to make use of, actors turned to the creative repurposing of props and a dedication to their physical acting to turn the bare-boned Western saloon into the likes of a stagecoach and a rundown cabin when needed. But while the quick paced scene changes were entertaining to watch in themselves, nothing beats the true showmanship of a genuinely talented cast of performers who could go from singing to dancing to playing the violin in the span of musical number.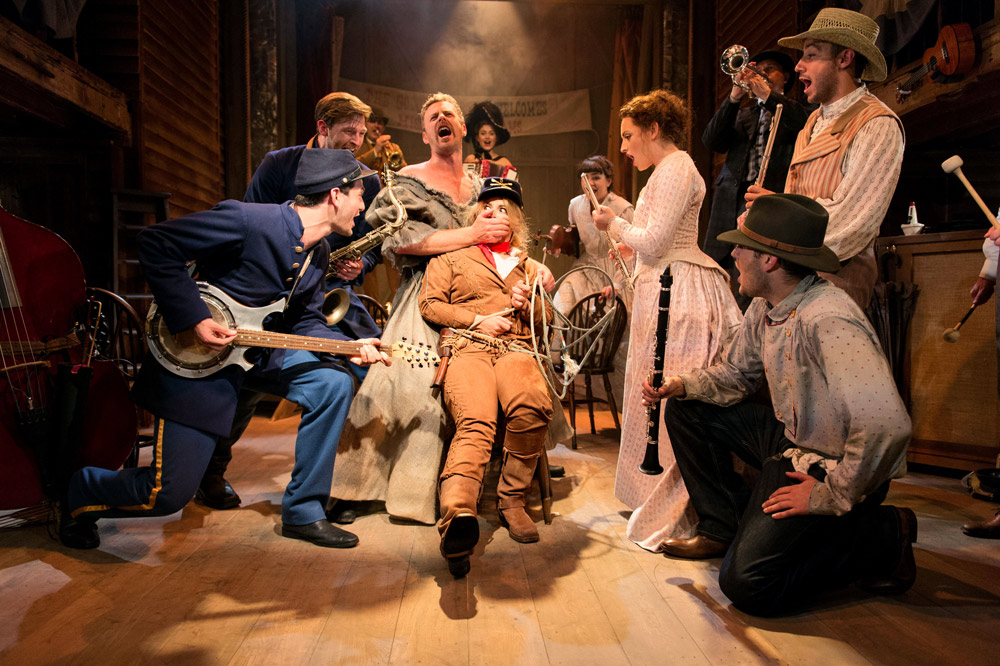 As Katie, Phoebe Street was simple and sweet (with an amazing voice to boot) while Bobby Delaney's Francis Fryer provided a healthy amount of comic relief, but there was no doubting who the star of the show was. Stepping into the shoes once filled by Doris Day in the 1953 film, Jodie Prenger is fantastic as Calamity.
From her surprisingly on point comic timing to her show-stopping rendition of 'Secret Love', there was rarely a scene that Prenger didn't steal – although Tom Lister as Wild Bill Hickock certainly gave a good shot at it. The pair's rendition of 'I Can Do Without You' was bursting with chemistry, and was one of the highlights of the entire production.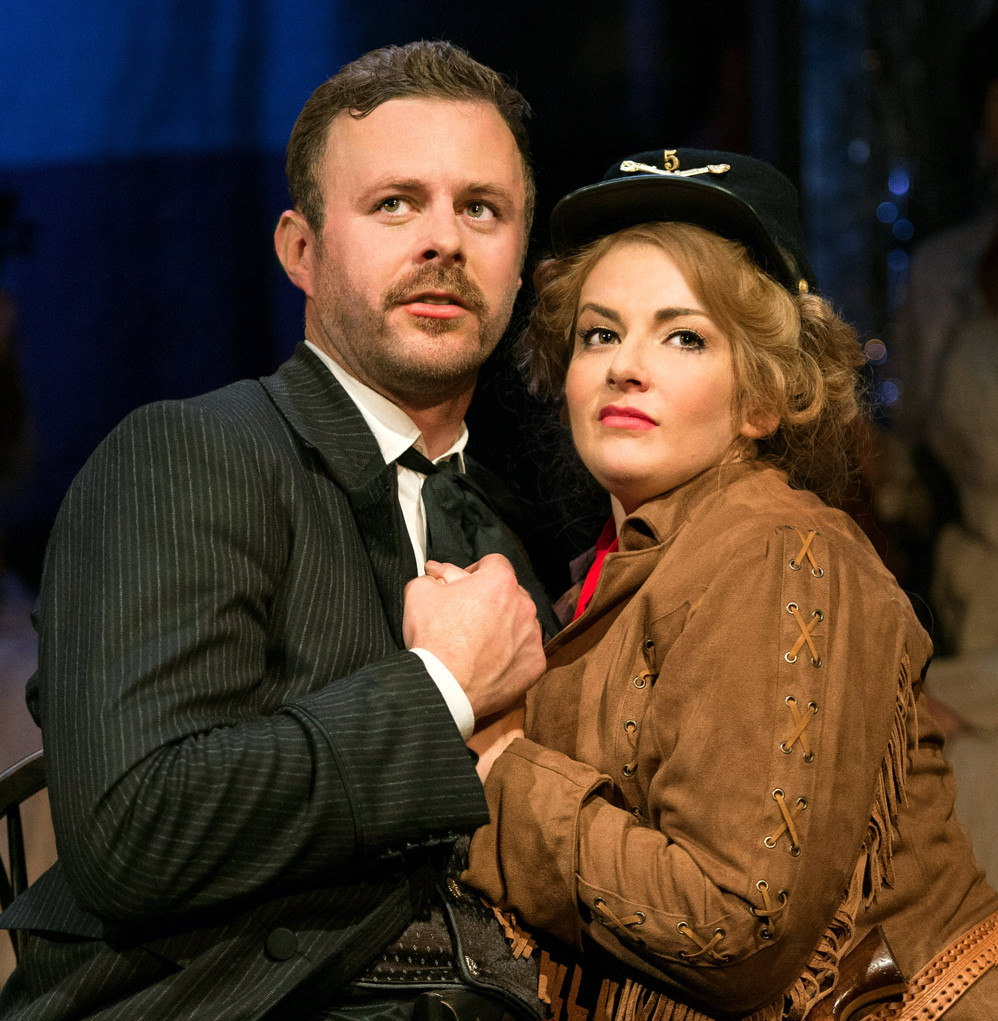 With the exception of a few garbled sentences and unintelligible lyrics being lost to the actors' commitment to the strong western accents and a rushed ending I'm going to blame on the 1950s original, there are very few criticisms that can be levelled against this show, overall making for a generally fantastic way to spend an evening out.
For someone who's never seen the musical before, this production of Calamity Jane clocks in at 2 hours and 20 minutes of fun and enjoyable entertainment. For those who have, it's a warm rendition of a classic that you can't fail to be impressed by – and one that has a couple of extra hoedowns thrown in for good measure.
★★★★