Book Review: The Wicked King by Holly Black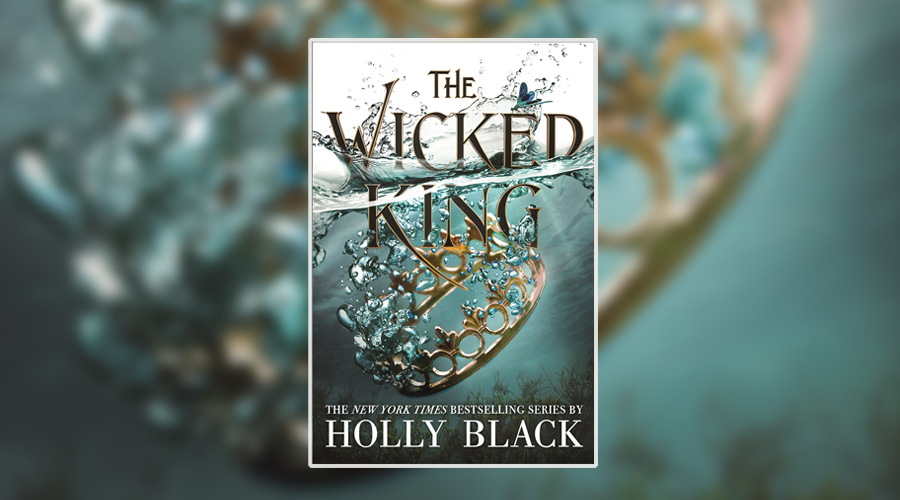 Of all the new books being published this year, Holly Black's The Wicked King was the one I was most looking forward to reading. It's been over a year since the first book in The Folk of the Air series was published and the sequel is finally upon us, but was it worth the wait? With just as much – if not more – darkness, danger, disloyalty and deceit, the answer is a resounding Hell Yes.
Black's follow-up to The Cruel Prince begins with a prologue that hints at this book's overarching theme. "Power is much easier to acquire than it is to hold on to", Madoc tells our fierce heroine Jude Duarte. Never have truer words been spoken in the world of Faerie. Having acquired the power she so desperately craved in the first book, Jude quickly comes to realise the wisdom of her monstrous stepfather's words. She tricked Carden onto the throne, an act that made him High King, her Seneschal and a lot of other people furious. As a result, she wastes no time using her newfound power to conspire against and outmanoeuvre foes of both a personal and political nature, including her own family.
Yet, like Madoc said, power is indeed much easier to acquire than it is to hold on to. Putting aside her fractured relationships with Madoc and her twin sister, Taryn, Jude has the more pressing concern of how to keep Carden under her command – and out of her head and heart – for longer than their agreed year and a day. With her own feelings threatening to betray her, there are new traitors in court to smoke out, as well as some old adversaries still vying for both Jude and Carden's blood. That's just the gist of this second book and to reveal any more would ruin the excitement of having your jaw constantly drop open as Black throws twist after twist of epic proportions.
"You've won yourself a year and a day," he told me. "But a lot can happen in a year and a day. Give me all the commands you want, but you'll never think of everything."
That's the joy of this series – the surprise, the shock, the DID THAT JUST HAPPEN moments that Black is so brilliant at creating. She never lets readers become complacent with her characters; they're constantly evolving, their loyalties shifting and moods swinging, so that it becomes impossible to predict who's going to betray who one moment and be an unexpected ally the next. Jude and Carden were a fiery pair in The Cruel Prince, but here they're more equal in terms of official power – more respectful of each other, though there's still plenty of squabbling and snarky banter on both sides. Jude's more out of depth than she'd ever care to admit and the complicated power play between the two is as mesmerising as it is disconcerting.
With so much happening, it would be easy for the story to lose momentum but there's never a lull or dull moment; every page counts, adding something more to the tale. Black's language captures the world of Faerie in all its beauty and ugliness, and her enchanting descriptions are so vivid that you feel like you're not just reading a story but you're a part of it too.
The Wicked King is an exhilarating, heart in your mouth blend of murder, magic, desire and betrayal – an unputdownable book that doesn't just live up to the brilliance of The Cruel Prince but exceeds it. Just wait 'til you get to the end…
★★★★★
The Wicked King is published by Hot Key Books on 8 January 2019